Inducted on June 14, 1970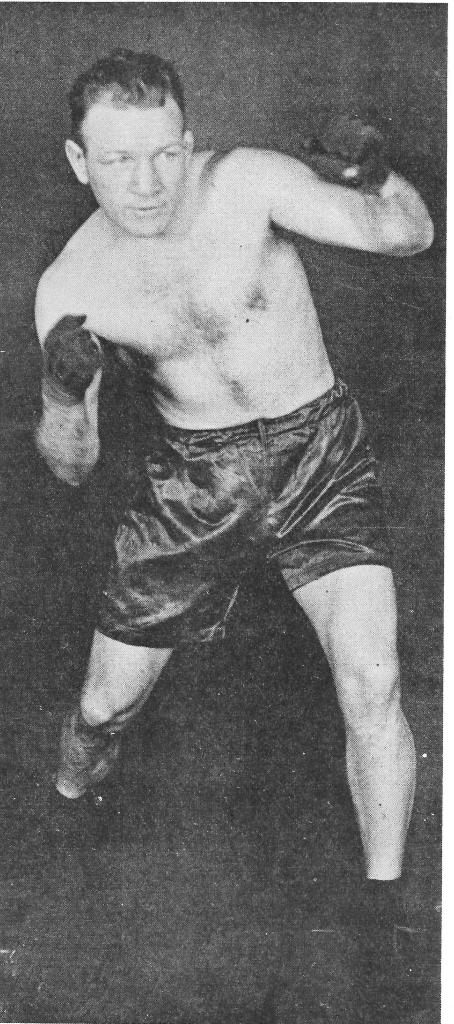 WILLI E WAS BORN IN BOLTON, ENGLAND, ON AUGUST 9, 1893. COM ING TO AMERICA IN 1903, HIS PARENTS SETTLED IN FALL RIVER, MASS., WITH WILLIE TAKING UP THE ART OF SELF-DEFENSE FOR A L1VELEHOOD AND MOVING TO NEWARK.
GRADWELL BEGAN HIS FIGHTING CAREER IN 1910 AT 17 YEARS OF AGE AND BEFORE LONG HE WAS BATTLING THE LIKES OF PETE HARTLEY, PHILLY LEWIS, HARRY KID BROWN AND OTHERS. WI LLiE WON ALL 48 BOUTS HE PARTICIPATED IN BEFORE THE AGE OF 20. IN OVER 200 BOUTS DURING HIS 16 YEAR CAREER, THIS NEWARK WONDER FOUGHT THE BEST IN THE LIGHT AND WELTERWEIGHT DIVISIONS. DURING HIS RING YEARS' YOUNG GRADWELL BOXED IN EVERYPARTOF THE UNITED STATES, CANADA, NOVA SCOTIA, ENGLAND AND AUSTRALIA. HE HOLDS DECISIONS OVER SOME OF THE BEST FIGHTERS IN THE WORLD, BESTING THE LIKES OF LEACH CROSS, SOLDIER BARTFIELD, PHIL BLOOM AND YOUNG DRISCOLL.
WILLIE ALSO BOXED MICKEY WALKER TO A 10 ROUND NO DECISION IN ELIZABETH AND BENNY LEONARD IN JERSEY CITY.
GRADWELL, MARRIED SINCE 1914 TO THE FORMER AMILIA GUTSCH, WORKED AS AN IRONWORKER AFTER HIS RING CAREER UNTIL 1965. AFTER MRS. GRADWELL RETIRED AS A PHYSICAL EDUCATION TEACHER IN EAST ORANGE, THE GRADWELLS MOVED TO COLONIA, WHERE THEY NOW RESIDE.
WELCOME INTO THE NEW JERSEY BOXING HALL OF FAME, WILLIE. CONGRATULATIONS AND GOOD LUCK.
Willie Gradwell, often referred to as Young Gradwell, is a member of the New Jersey Boxing Hall of Fame. In 1917, Gradwell was described by The Pittsburgh Press as "a conscientious mixer, who believes in giving the fans the best he has in him at all times. It is his willingness, as much as his ability, that makes him so popular. If there is anything the fistic fans like more than another it is to see real redhot action throughout a bout, and this is assured whenever Gradwell is in a bout." [1]
Boxing Record: Willie Gradwell