Inducted on October 26, 1980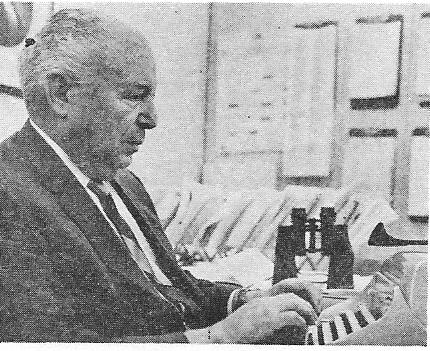 WILLIE RATNER – "THE FIGHT MANAGER" (Story Written by Willie Ratner)
The Wall Street broker, the merchant prince, the doctor or the lawyer who attends prize fights regularly, but who never gets behind the curtain, never meets any of the principals personally, or who never has come face to face with any of the myriad of managers who pilot these men of swat to fame, or oblivion, might get the surprise of his life upon meeting a boxing manager for the first time – and I do not mean "foist."
Jack Kearns was well known in boxing circles before he became the manager of Dempsey. He first came to New York back in 1908 as manager of Frankie Neil, a little Californian who had held the bantamweight crown. He was a great fighter. Later Kearns appeared in the East with Billy Murray, a Californian of Portuguese parentage, who came close to becoming a champ. He also handled Dick Hyland, Abe Attell, the Mexican Aurelia Herrera, Eddie McGoorty, Jimmy Clabby, Rudy Unholtz and Battling Nelson, before he hooked up with Dempsey to make the greatest money-making combination the fight game ever has had.
The struggle to gain recognition was a tough one, for neither man had much in the way of finances, and it required money to pave the way to a title match. Kearns finally succeeded in convincing Jack Curley, who no longer was a manager, but a promoter, that he had a jewel in Dempsey, and Curley signed him for a fight with Fred Fulton at the old Federal League baseball park in Harrison, New Jersey. Knocking out Fulton in 18 seconds put Jack first in line for a crack at Champion Jess Willard for the title. It was Kearn's shrewdness that earned Dempsey the Willard shot, and led to the first million dollar gate in the history of boxing, "The Battle of the Century" with George Carpentier at Boyle's Thirty Acres in Jersey City in 1921.
The Kearns-Dempsey partnership, like all good things, had to come to an end and finally did in 1924. After this followed a long series of lawsuits and for many years the two Jacks, once the closest of pals, were not on speaking terms.
The story of how Kearns molded "The First Battle of the Century" is interesting. He and the promoter, Tex Rickard, had to overcome many obstacles and opposition to the fight from many directions. One by one men who had promised to help Rickard in the promotion dropped out of the picture to leave Rickard alone only with Kearn's expert advice to depend upon.
The battle eventually came off on July 2, 1921, and the gate receipts amounted to $1,626,580, and 91,000 people saw the mill. Dempsey's share was $300,000 and Carpentier's $200,- 000. While subsequent matches in which Dempsey figured surpassed the receipts and attendance of that fight, the 1921 extravaganza still stands out in fistic annals.
Jack Curley, like Kearns, once was a fighter. He also managed some good ones. Unlike the cool, always scheming Kearns, Curley was a big, good-natured man, one who had crossed the ocean more than 20 times during his career as a manager and promoter. He knew as many people in Europe as he did in this country, and here he knew almost everyone. It was a pleasure to be a friend of Curley's.
Curley, while he mingled with "the best," had a humble start in life. He was once a bellboy in the Planters Hotel in St. Louis, and a dishwasher in a cheap restaurant. He also was a captain of waiters in a hotel. But he had the stuff that goes to make up a successful manager and promoter. He managed Rudolph Valentino when that celebrity quit the movies in a huff and went on a dancing tour of the United States. He also exploited William Jennings Bryan and the silver-tongued orator spoke for very little sometimes. When Emmeline Pankhurst of England came to America demanding votes for women, who manag-ed her tour? Curley, nobody else. Who was the first manager of Annette Kellerman in this country? You guessed it. When the renowned Vatican Choir came to America in the early 20's to appear for the first time outside the papal realm, Curley was selected to conduct its tour of the country. It also was Curley who brought Georges Carpentier to this country.
When I asked Curley one time if it would be OK to say that he once was a dishwasher, should I ever decide to write a story of his' life, he answered: "Of course, but make sure you say it was in St. Louis." You cannot beat that for open-faced truth. Perhaps that was one of the reasons Jack talked and smiled himself into so many columns of favorable publicity.
Curley fought only a little, but he considered himself a very handy young man. Suddenly he decided to try being a promoter. He arranged a bout between a Bob Long and Jack Clancy in Racine, Wisconsin. Jack Burke, the manager of Clancy, tried to stick up Curley for more money the night before the scrap, so Curley, having once boxed with Long in the gymnasium, told Burke and Clancy where they could go, and announced that he would fight Long himself. But that turned out to be the fight that definitely ended Curley's career as a boxer. "Sometimes I still think I can feel that blow that satisfied me I was not a fighter," Curley once wise-cracked to me.. After that he stuck to managing and promoting.