Inducted on November 9, 1990
Amateur Record: 45-5
Former Lightweight Contender
At the top of his professional career, Tracy Spann was unbeaten for 7 years, 26 victories and no losses. As an amateur he captured the 1983 New Jersey Golden Gloves, was a runner-up in the National PAL Tournament that same year and crowned Quebec Cup Open Champion. In 1984 he won the Ohio State Fair National Tournament and was rated No. 2 in the country before turning to the professional ranks.
In 1989 he captured the IBF Intercontinental championship, and defended it on two occasions. In 1991 he lost for the first time, a controversial loss to Jorge Paez. In 1992 he finally received an opportunity to face Freddie Pendleton for the vacant IBF Lightweight title. The bout was officially declared a no-contest after an accidental clash of heads. Spann and Pendleton met again in 1993 for the same title. This time Pendleton was on the losing end of a 12-round unanimous decision loss.
He retired in 1993.
No matter how great his boxing accomplishments were, nothing compares to the joy of being the father of three children, living every day to the fullest and knowing that his career brought him plenty of notoriety.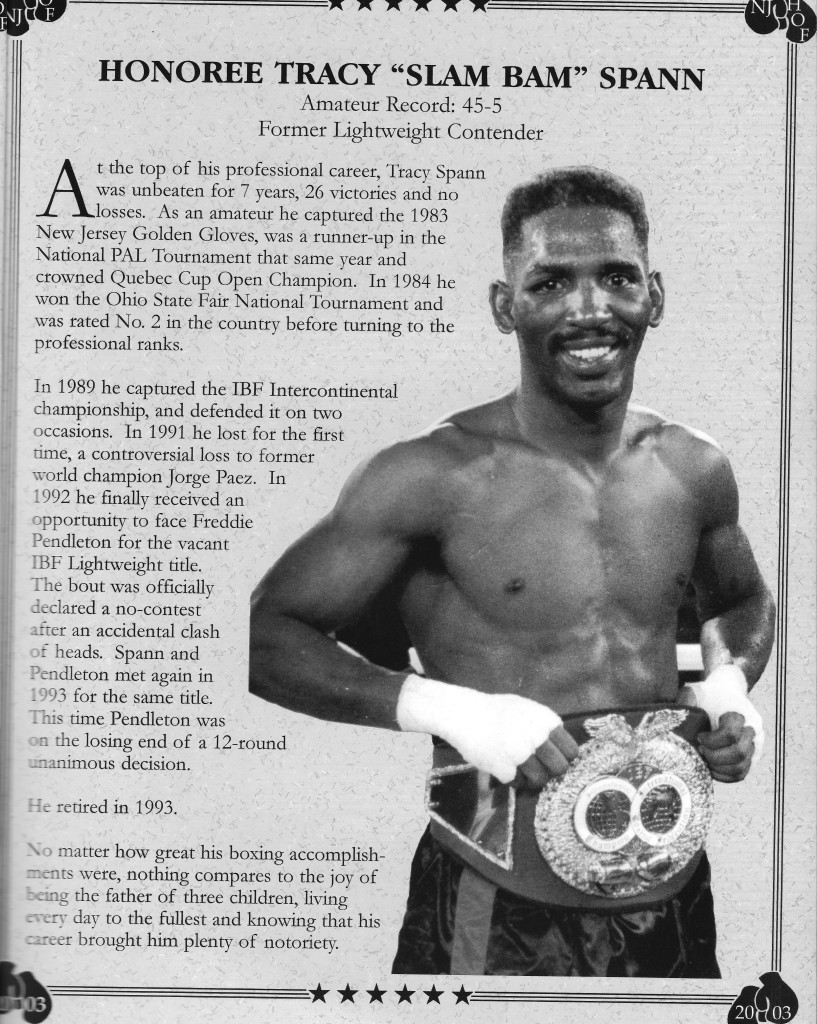 Manager- Ben Cognetta/Brian Raditz
Boxing Record: click