Inducted on November 1, 1981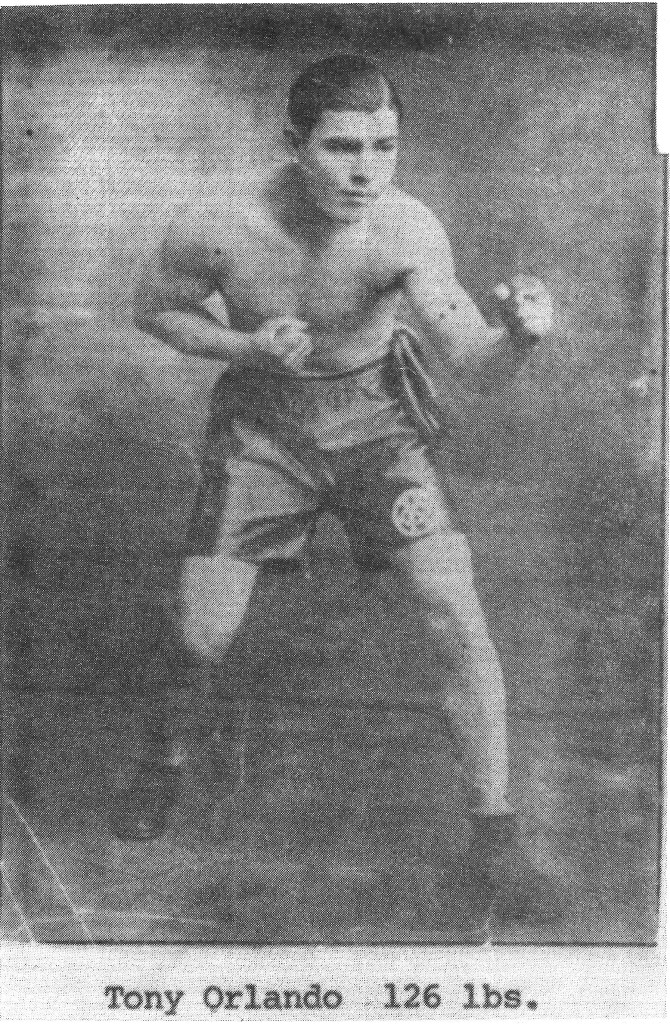 I was born in Elizabeth, New Jersey, Peterstown Section, on March 27, 1907. I began boxing November 26, 1926. As an amateur in 1927 I won the Union County Championship as a 112 pound flyweight in the Elizabeth Armory. I boxed in Newark A.C. for the 118 pound bantamweight for the New Jersey state Championship and and I lost by default by coming in 2 pounds over the weight limit. I had 32 amateur bouts, won 26 and lost 6 fights.
In 1928 I turned professional at 126 pounds. In 1932 I boxed Kid Frances for the 126 pound featherweight title of New Jersey and I K.O.'d Frances in one round in Newark. I also boxed Andy Telemondi, Mickey O'Day, Puggie Pasquale two times; Phil Renna three times; Kid Frances 2 times; Skeets Dundee 2 times Jackie Corcoran, Baby Dempsey, Joe Rizzo, Gene De Lago, Jessie Tucker, Tony DeCarlo, Walter Kozar, Freddie Ullman, Red Rossi, Mickey Moran, Johnny De Jeleca, Joe Grossman and others. I had 40 professional fights, won 33 and lost 7 bouts.
During my retirement I manage and train many good boxers such as Freddie Russo who won 51 straight professional fights. Charlie Slaughter, Clinton Miller, Richie Gonzales, Lenny Harden, Roger Murr'iel, Freddie Herman, Harold Carter, Jimmy 'Esposito who won 2 championships in one night 118 novice and 118 open in 1944 in Newark. Also Bobby Lee who is Deputy Athletic Commissioner in New Jersey.
For more than 45 years I trained fighters in the Elizabeth Recreation Center. I also promoted many boxing shows in Roselle Park Church of the Assumption, with my brother Frank, who passed away in 1973. He was posthumously inducted into the New Jersey Boxing Hall of Fame in 1973.
I continue to be active and train fighters and I also match make and work for benefits in New Jersey. I am happily married to Lucy DeRose Onlando and we recently celebrated our 50th wedding anniversary on July 25, 1981. We have two sons, Tony Jr. who won the Union County amateur 126 pound championship in 1956 and in 1957 won the New Jersey State Championship 126 pound title. He had 30 amateur bouts, winning 28 and lost 2. He is an amateur referee in New Jersey.
Michael had posted two straight one round KO's and joined the Navy. While stationed at the Great Lakes Naval Station he won the base tournament 147 championship with six wins. He whipped high regarded Tom Edidake of North Carolina in the finals. Mike received the Sportsmanship Award for his performances in the festival.
We also have two daughters, Pauline Young of Elizabeth and Dolores Blaze of Bayville, New Jersey.