Inducted on November 13, 2003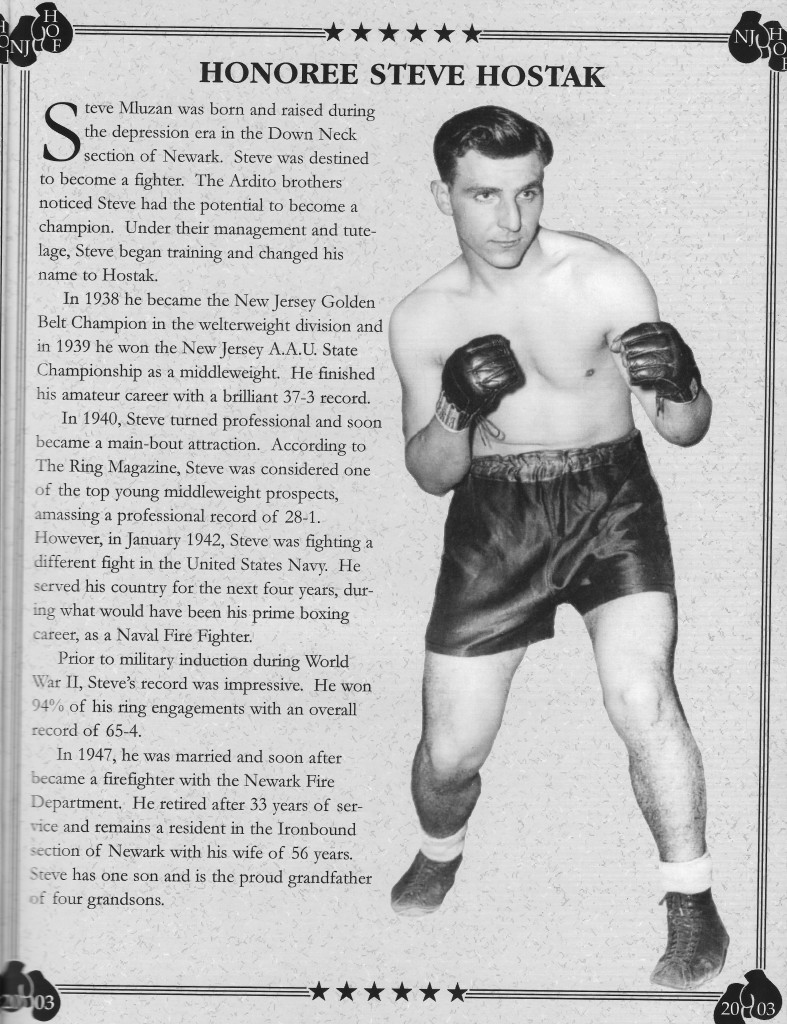 Steve Mluzan was born and raised during the depression era in the Down Neck section of Newark. Steve was destined to become a fighter. The Ardito brothers noticed Steve had the potential to become a champion. Under their management and tutelage, Steve began training and changed his name to Hostak. In 1938 he became the New Jersey Golden Belt Champion in the welterweight division and in 1939 he won the New Jersey A.A.U. State Championship as a middleweight. He finished his amateur career with a brilliant 37-3 record.
In 1940, Steve turned professional and soon became a main-bout attraction. According to The Ring Magazine, Steve was considered one of the top young middleweight prospects, amassing a professional record of 28-1. However, in January 1942, Steve was fighting a different fight in the United States Navy. He served his country for the next four years, during what would have been his prime boxing career, as a Naval Fire Fighter.
Prior to military induction during World War II, Steve's record was impressive. He won 94% of his ring engagements with an overall record of 65-4.
In 1947, he was married and soon after became a firefighter with the Newark Fire Department. He retired after 33 years of service and remains a resident in the Ironbound section of Newark with his wife of 56 years. Steve has one son and is the proud grandfather of four grandsons.