Inducted on November 14, 1996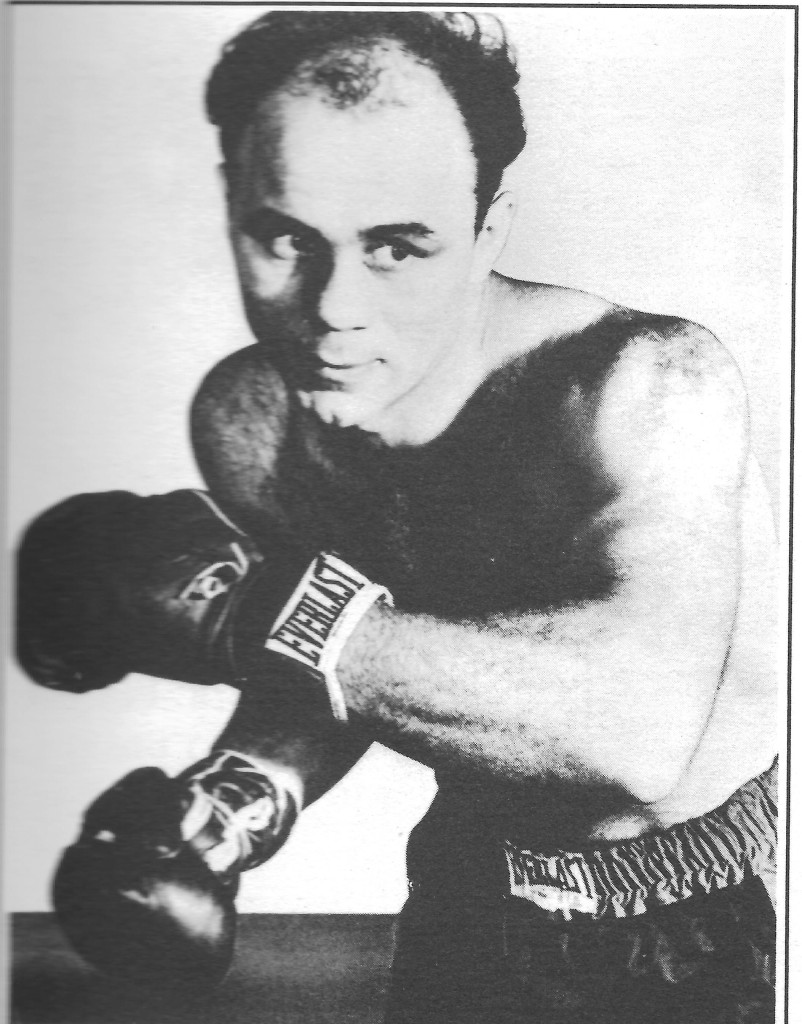 Steve Belloise, born in New York City on December 16th, 1918 started his professional fistic career on August 24th, 1938, with a sensational 4 round knockout over Vince Califano. He had 8 fights his first year, winning 6. He went thru the next 2 years undefeated beating the likes of Sammy Luhspring, Ceferino Garcia, Paul Griffith, Art Gonzales and Eddie Dunne to name a few. During this streak he knocked out fellows like joe Comito, Ceasar Ferro, Art Gonzales, Rego Dell, Vic Dellicurti, Wicky Harkins, Marty Marino, Ralph Vona, Ernie Copeland, Lou Roig, Vinnie Vines and Eddie Dunne. His winning streak ended on November 1, 1940 when he lost a 15 round decision to Ken Overlin while t!)'ing to gain the middleweight title. Aher only 33 bouts BeIIoise fought for the world title. In this dq and age with the shortage of boxers and clubs, it is a great possibility, but Steve accomplished this when boxing was at its peak.
He tried in December of the same year in a return bout, but was unsuccessful in lihing Overlln's crown. In the first bout with Overlin, Steve dropped him in the 6th and from all appearances Ken was not getting up. The bell sounded, saving Overlin and his title. Under today's rules, the referee would have continued the count and Steve would have been the new champ.
The second bout was almost an exact replica of the first, with Overlin again hitting the canvas in the sixth stanza. Steve lost both bouts by split decisions, with the referee voting in favor of Belloise in the two bouts. Steve became interested in boxing thru his brother Mike, who later became the world's featherweight king. Mike handled Steve in 12 "smoker" bouts and was instrumental in teaching him many of the finer points of the game. Mike was also his inspiration and devoted companion until his death a few years back.
At the beginning of Steve's pro boxing career he was handled by George Hughes, then alter a year or so Eddie Walker handled his affairs. Steve was trained for the majority of his bouts by Jesse Harrington and trained primarily at Greenwood Lake and the Pioneer Club.
BeIIoise rated Ken Overlin as the Best Boxer he had ever faced Tami Mauriello as the "Best Puncher." In Steve's bout against Ray Robinson he did – 'Freeze' as so many other opponents of Ray's did. He did not fear Ray, in fact Robinson did not have to chase Belloise, Steve came to him. It was fairly even bat-
:.c '1 Robinson caught Steve with a leh hook in the 7th round and Belloise took a 5 count. The corner consultants refused to allow Steve to come out for the 8th.
His two fights against Georgie Abrams were classics. In the first battle Abrams outpointed Steve in 10 rounds. In a return bout a year later BeIIoise stopped his in 5 heats.
Among his other knockout victims were Irwin Kaplan, jay Macedon, Andrea Jessurun, Jose Cabailero, Horace Jones, Joey Lynch, Milo Theodorescu, Howard Bennett, Johnny Brown, Billy Johnson, Johnny Smith, Bobby Brown, Baudelio Valencia, Paul Altman, Johnny Jones, Coley Welch, Billy Carrigan, Coolidge Miller, Bobby Berger, Willis Scott, Indian Gomez, Mel Hawkins, Anton Christoforidis, AI Hostak, Izzy Jannazzo, Pedro Cobe, Johnny Walker, Billy Cooper, Mike Birskovick, Billy Arnold, Meyer Siegel, Mickey Doyle, Joe Reddick, J.C. Wilkins, Bobby James, Henry Chemel, Leon Gabriel, J.T. Ross, Jean Stock, Cleve Bailey, Anton Raadik and Red Arrow.
In his career that spanned 12 years and 110 pro bouts, with 94 wins of which 58 where by knockout route and only 13 losses you have to put … Steve Belloise 'fo the "Superior Fighter" class.
Steve rates Robert Villemain of France as his toughest opponent. Belloise hit Villemain with every punch in the book, giving him 16 stitches and copping a unanimous 10 round decision.
Afer copping an easy 10 round decision form Phil Furr in December of 1941, Steve entered Uncle Sam's Navy and was in World War 2 as well as the Korean War. He returned to the ring in 1943. Aher 27 years Steve was still in the service, as a Reserve of the 378 Division at Fort Schuyler where he was a Chief Petty Officer and Drill Instructor.
Steve believed, like most of us that boxing has suffered due to the lack of the small clubs and also firmly believed that boxing will "never die". He contended that boxing is the very best of all contact sports and builds human dignity as well as the human body.
He was an active member of Veteran Boxers Association Groups Ring 8 – 10 and 30 and was Sergeant-at-Arms with the International Veterans Boxer Association.
He was married to the former Serafina Locurto, had four children, Virgina, Stephanie, Christine, and Steve Jr.
Belloise was probably the hardest punching left hook artist of all the middleweights. An example of his punching powers was exhibited while Steve was in a Paris gym working against a real toughie named Germaine Gaboso, who had the distinction of never being floored with the big gloves. Gabosch even refused to wear headgear, until a big left hook by Steve deposited him on the seat of his trunks.
The sport of Boxing as well as all his fans and friends and especially his fine family, miss this former great pugilist and human being. His name will forever be inscribed in the annals of fistiana. Rest well dear Pal.
Complied by Scoop Gallello
Managers: George Hughes and Eddie Walker
Trainer: Jack Friday
Photo #2, Photo #3
Steve Belloise sometimes was also known as Steve (Gink) Belloise. (For example, see the Tacoma News Tribune of Nov. 8, 1939.) His older brother Mike was a World Featherweight Champion during the mid-1930s. Another brother, Sal Belloise, boxed as a Middleweight during the late 1940s and early '50s.
After his pro boxing career, Belloise became a bricklayer, then a city building inspector. He served in the U.S. Navy during World War II. He also had a cameo role in the movie Requiem for a Heavyweight, as a hotel clerk.
Steve Belloise died February 18, 1984, at the Bronx Veterans Hospital.
Boxing Record: Steve Belloise