Inducted on November 8, 2001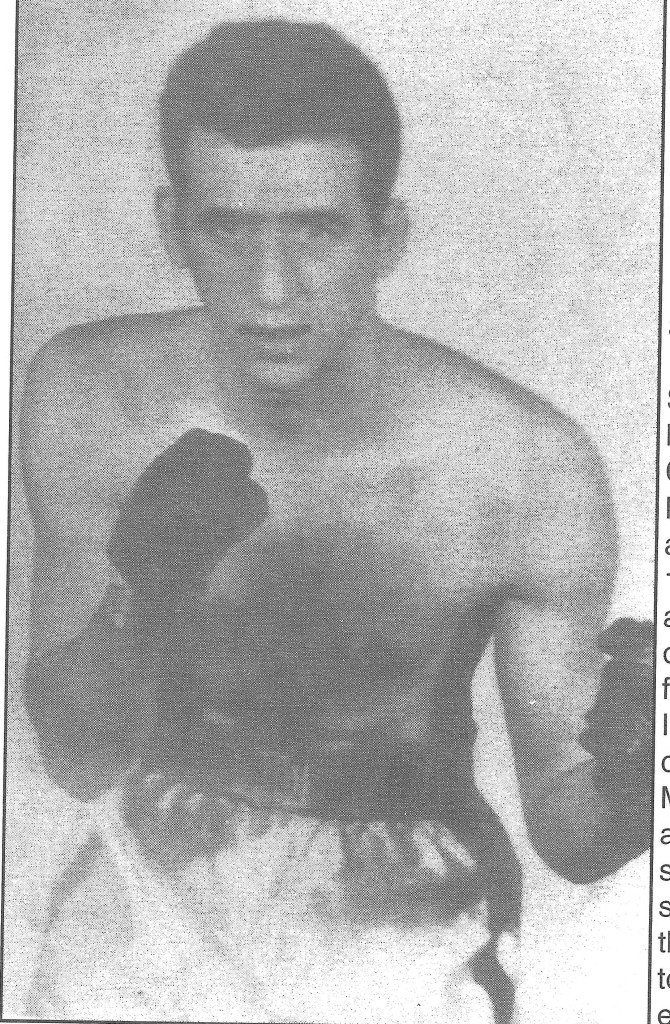 Born: September 3, 1926 Bronx, New York
Died: January 6, 2001
Class: Middle and Light Heavyweight Height: Six feet
Weight: 165 pounds
Boxed from 1944-1952
Submitted by Dawne Belloise, daughter
Salvatore Belloise was the youngest of 10 children, born to Italian immigrants, Salvatore and Julio Crescitelli Belloise, on September 3, 1926 in the Bronx, NY. He spent the majority of his life close to his family and neighborhood. In his youth he idolized his brother, 1936-37 World Featherweight Champion Mike Belloise, and Middleweight Contender Steve Belloise, sneaking out past the ever-stern eye of his father to watch them fight.
In 1944, he lied about his age so he could serve his country and enlisted in the Navy. He shipped out on a Merchant Marine vessel, which carried high explosives, and was assigned as a gunner. Following in the footsteps of his brothers, Sal took to boxing while in the service fighting Navy Championships from 1944 through 1946. He had 28 amateur fights and from 1946 to 1952 he fought 63 pro fights, often on the same ticket as his brother Steve. In his professional career with Eddie Walker as his manager, Sal Belloise fought as both Middleweight and Light Heavyweight, at 6 feet and 165 pounds. He was often the sparring partner for some of the bigger names that his brother fought, like Sugar Ray Robinson at the champ's camp in the Catskills. Of his opponents, he claimed the toughest one was Ernie Durando. In 34 bouts, as a middleweight, Belloise had 26 wins, 9 of those were knockouts, and he was undefeated in 12 straight fights in 1949.
In 1951, he married Dorothy Marchiselli from Gun Hill Road in the Bronx, and whom he had met at a Catholic Youth dance. They had their first child, Dawne, in 1952 while Belloise was still boxing. By the time their second child, Sal the III, arrived in 1954, he had retired from the ring, but went on to have three more sons. Belloise became a restauranteur, running the family place named the Ringside Inn in Baldwin, NY, for several years before moving his family to Clearwater Beach, Fla., in 1963 to pursue his new career.
In 1981, he moved back to the family house on 204th Street in the Bronx, where his mother still lived. After remarrying, he and his wife, Josephine, moved to Yonkers. Momma Belloisi passed away at the age of 101 in 1989. There are several stories as to why the fighting Belloise Brothers changed the ending vowel on their last name, from teachers misspelled it to radio announcers who mispronounced it, however, all of the Belloise siblings followed suit and have the "e" instead of the "i".
Sal Belloise fought a long hard fight with colon cancer, and in January of 2001, the bell rang the last time for the kid brother of the fighting Belloise boys, a great boxer in his own right.
Brother of 1940s Middleweight contender and two time World Title challenger Steve Belloise, and of Featherweight Champion Mike Belloise.
Boxing Record: Sal Belloise