Inducted on November 1, 1981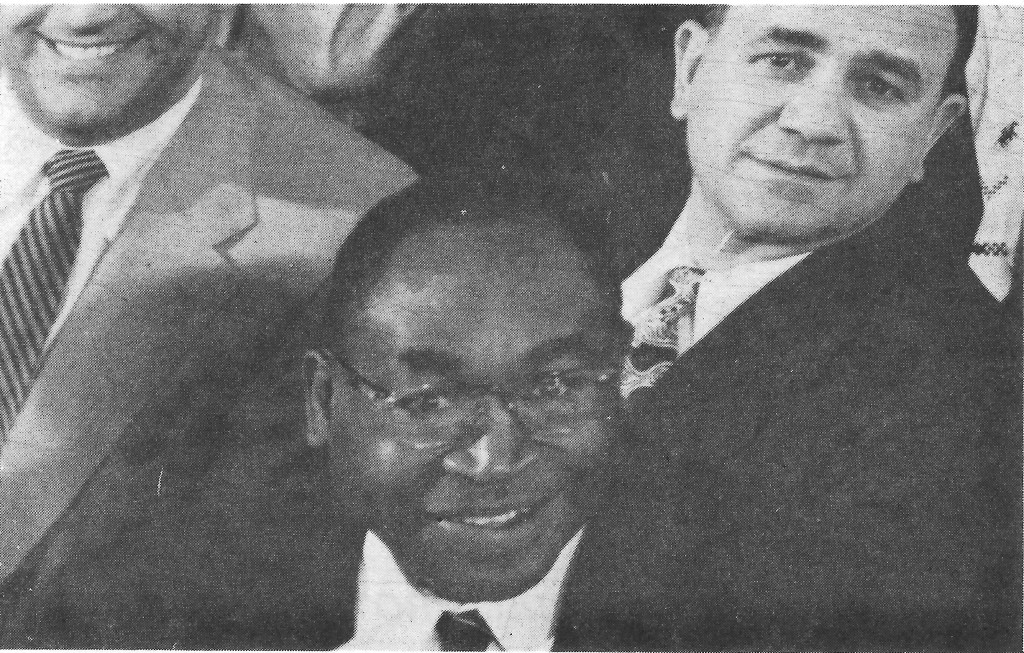 One of the finest middleweights ever to lace on a pair of boxing gloves, Roscoe Manning, in 1937, was listed as No. 1 in that star-studded division.
The late Dick O'Conner, trainer of many, many many champions, said of Roscoe: "If I were in his opponents corner, I don't think I could direct my protege to a win over Roscoe. He has everything an athlete competing in the fistic profession needs. A deadly puncher, an elusive boxer and a clean living individual."
Roscoe defeated the middleweight greats: viz: Ben Jeby; Harold Turk; Eddy Kid Whalen; . Tiger Hall; Joe Gorman; Frank Zamaris and Johnny Briggs. It has often been said by Carmine Bilotti, one of our honorees here tonight: "Roscoe was too good for his own good." When his opponent treated him with respect, Manning treated him with respect. When his opponent refused to respect him, Roscoe gave him the disrespect."
Former light-heavyweight champioin Billy Conn said in an interview, "I knew Roscoe Manning liked fish. He wasn't going to hook me . . . I danced all night."
And our other ring greats too, had great admiration for Roscoe. From Tippy Larkin-Managers feared their meal ticket; Joe Watcott – His induction long overdue; Al DeVito – He should be around today. He had everything. Historian Henry Hascup – His opponents were all top performers.
In a recent discussion with Deputy Boxing Commissioner Bob Lee, I asked of his reaction to Roscoe's Election to the Hall of Fame . . .
The commissioner replied in a well modulated tone, "Roscoe was a real competitor who gave his all at all times. Too, too many contenders and champions knew of his all-out efforts. Yes, they remained in their protective society . . . I am going to attend his Induction. Commissioner Walcott is planning attendance also. We have been in anticipation of his Election for quite some time. It is gratifying to see him accept election."
Following Roscoe's retirement from the ring, he gained employment with the Walter Kidde Company as a guard. His former associates said, in an annual survey, "Roscoe's record as guard will never be surpassed. A perfect record of attendance . . . always asststing others to the various locations." Many of his former employees are here tonight.
Much more can be said of this "uncrowned middleweight champion" but I shall limit these verses of Induction with the following lines …
Roscoe's acceptance of nomination and election to the New Jersey Boxing Hall of Fame, is one of the proudest merits of my office. He has qualified in three of the four categories-Boxer (for years a contender); Trainer and Referee. His contribution has assisted many of our champions, past and present.
MARIO J. CENT!, President.
Boxing Record – Roscoe Manning