Inducted on November 8, 2012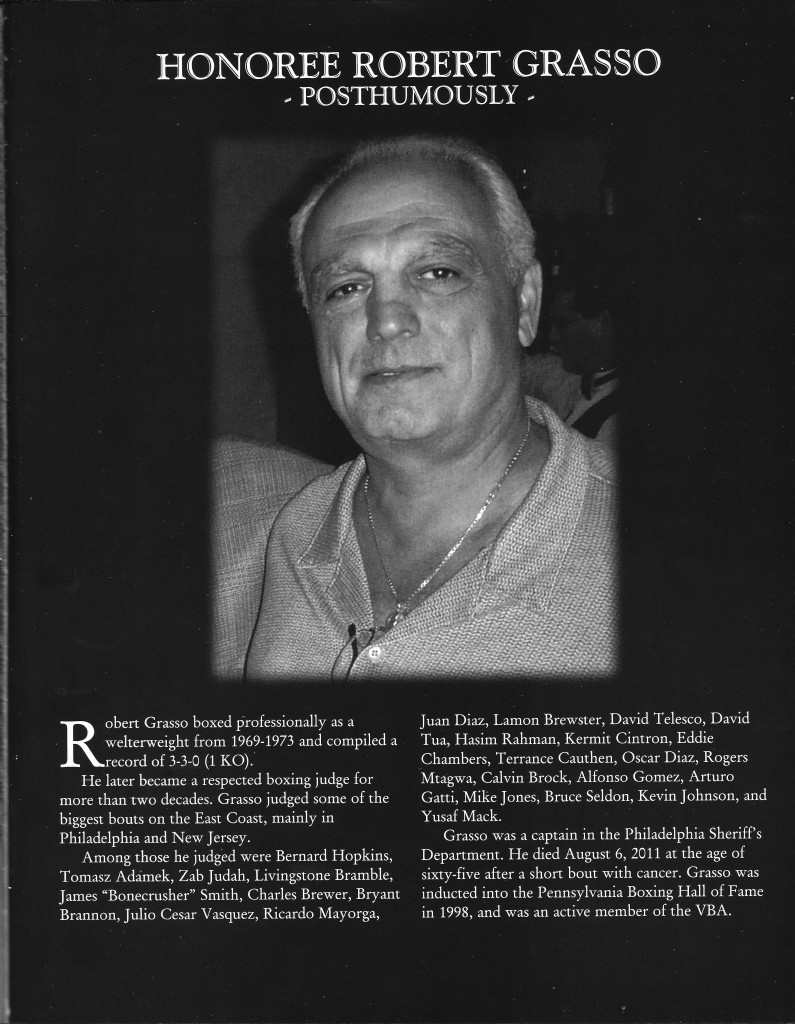 Birth Name: Robert Grasso
Born: 1946-01-19
Died: 2011-08-06 (Age:65)
Hometown: Philadelphia, Pennsylvania, USA
Stance: Orthodox
Boxing Record: click
Judging Record: click

Bobby Grasso boxed professionally from 1969-1973 and compiled a record of 3-3-0 (1 KO). He later became a respected boxing judge for more than two decades. Grasso judged some of the biggest bouts on the East Coast, mainly in Philadelphia and New Jersey. He was a captain in the Philadelphia Sheriff's Department. He died August 6, 2011 at the age of sixty-five after a bout with cancer.
External link
www.phillyboxinghistory report [1]