Inducted on November 10, 1989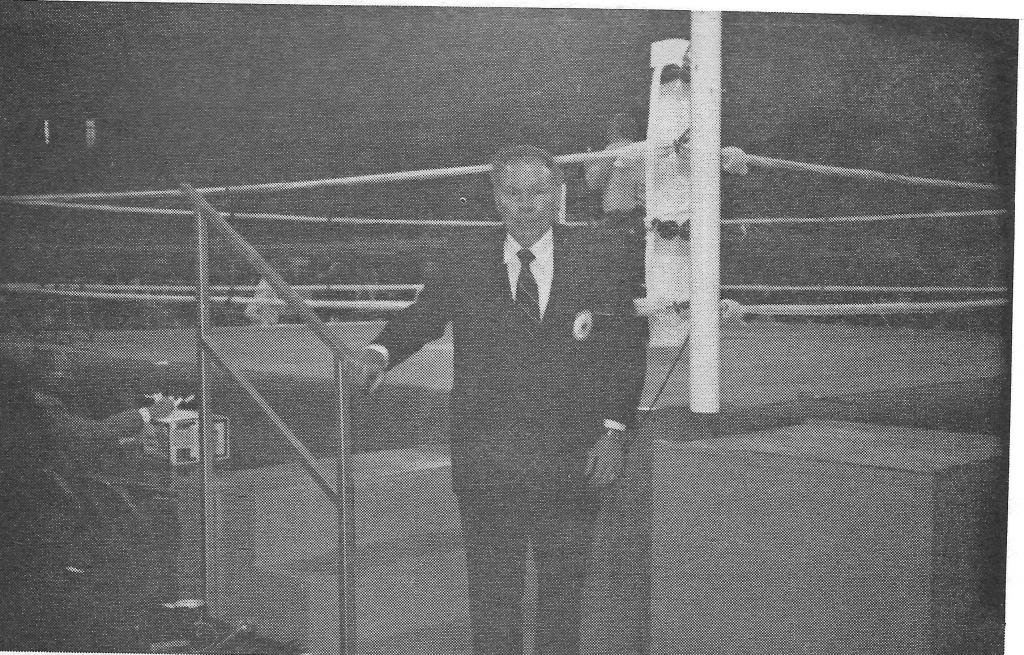 Rich was born in Brooklyn, New York on May 6, 1935. He was introduced to Boxing at the Flatbush Boys Club-Brooklyn.
Rich competed at the 11 thru 13 level; now called our Junior Olympics. Rich admits he was a better Baseball player and pursued that career.
Rich graduated from Erasmus Hall High School and lettered in Baseball, Football and Basketball. Upon graduation Rich received an invitation from the Brooklyn Dodgers for a three day tryout in Ebbets Field. Rich went on to play Semi -pro ball in the New York State League for the Brooklyn Windsors. However, his career was shortened by injuries at the age of twenty – five.
Rich always loved boxing and during the baseball off-season he would help around the gym and was assistant trainer at St. Mary's Community Center in the Red Hook section of Brooklyn. Rich attended the Golden Gloves nightly at the Sunnyside Garden and also attended many pro -shows at the Eastern Parkway Arena and Ridgewood Grove.
Rich moved to New Jersey in 1966 and after a number of years he got involved with the A.B.F. (American Boxing
Federation). Rich came into full -cycle in Amateur Boxing. He promoted shows at the Shore and helped promote shows at the Sea Girt Armory. Rich became a very respected Amateur Judge and he worked many tournaments in Rhode Island, Delaware and New York.
Rich also officiated England vs. United States Navy (San
Diego) as well as years of doing New Jersey Golden Gloves, Diamond Glove Regionals, and many many one night shows. Rich was also a Gym Director for the Brick P.A.L. and was also a team representative for the State of New Jersey at the Regionals in New York. He went with six boxers, five reached the finals and he walked alway with four championships. Rich was real proud of the team.
Rich moved on and became a Professional Boxing Official (Judge) for the past five years. Rich judged bouts of Mike Tyson, Tim Witherspoon, Renaldo Snipes, Virgil Hill, Roberto Duran, Mark Breland, and Rocky Lockridge just to name a few. Rich belongs to the W.B.A., U.S.B.A.lI,B.F. the North American Boxing Association besides his state license.
In 1989, Rich worked a World Title bout for the W.B.A. (World Boxing Association), a United States Boxing Association Title bout as well as his shows in Atlantic City.
OTHER AWARDS
1984 – Ron McGhee Outstanding Official Award 1986 – Outstanding Service to Boxing – Ring· 25
1987 – Dedication to Boxing and The Youth of America Presented by the International Veterans Boxers Association.
1987 – Rocky Award (For Supplying Boxing Equipment for the Movie – "Home Boy")
Officiating Record: Richard Strange