Inducted on November 1, 2006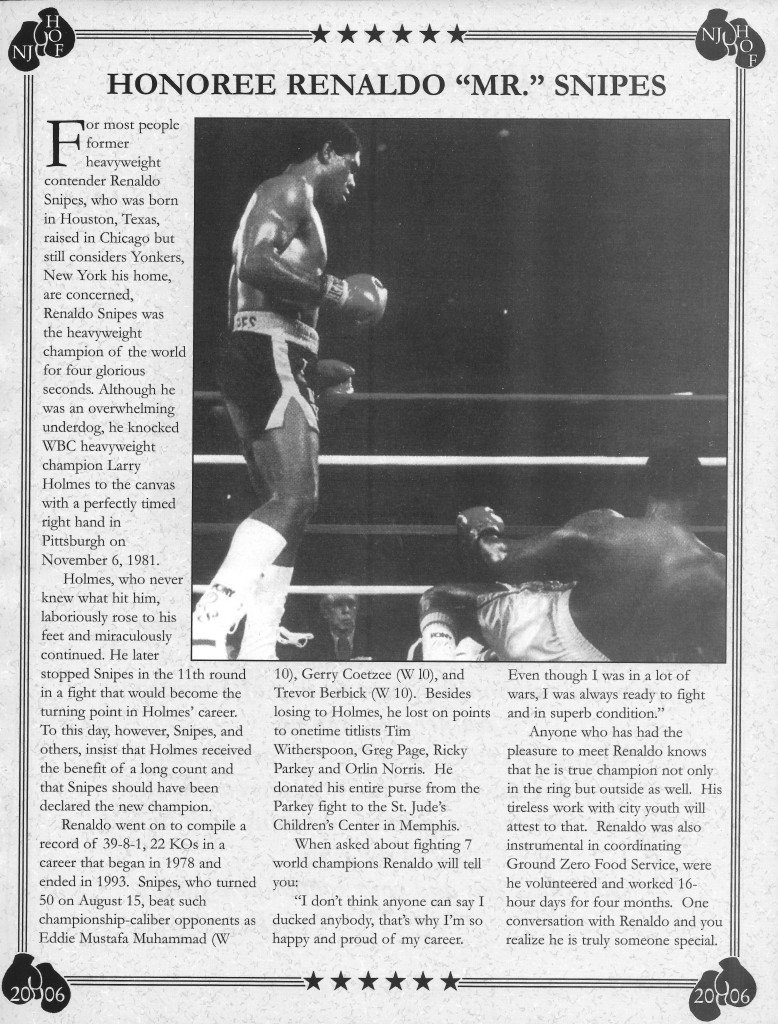 Alias:
Mr.
Snipes
Birth Name: Reenaold Snipes
Born: 1956-08-15
Birthplace: Houston, Texas, USA
Hometown: Yonkers, New York, USA
Stance: Orthodox
Height: 6′ 2″   /   188cm
Reach: 78″   /   198cm

Boxing Record: click

Trainer: Hector Roca
Amateur Career
Two time Chicago Golden Glove Champion, Novice winner in 1977 and Open division Heavyweight Champion in 1978 defeating Terry Koch of the C.Y.O.
In the fall of 1978 Snipes also won the Chicago C.Y.O. Heavyweight title with a victory over Dennis Marshall.
Professional Career
After compiling a 22-0 record, Snipes attempted to take the WBC Heavyweight crown from the reigning undefeated (38-0) champ, Larry Holmes on November 06, 1981 at the Civic Arena in Pittsburgh, Pennsylvania. Although he knocked Holmes down in the 7th round, Snipes would eventually lose via a 11th round TKO.