Inducted on October 29, 1982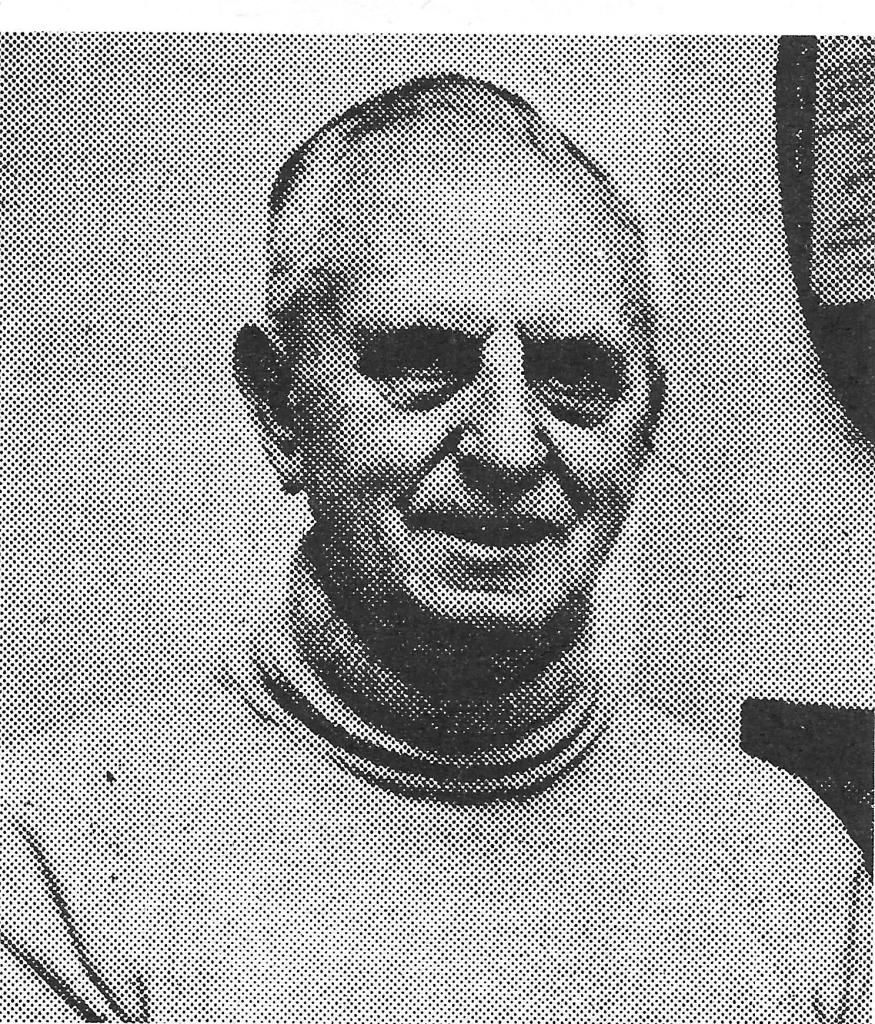 George R. Hoagland didn't get to play baseball or football when he was a boy. He didn't get to swim or to box. Polio, when he was two-years-old, prevented all of that. But illness did not keep him from loving sports, nor will it keep him a spectator. Hoagland carved out a sports career that has spanned at least 60 of his 69 years, and he's not about to quit now.
As a young man unable to participate in high school games, he became a manager for the baseball and football teams. He found ways to help out at the local YMCA. After graduation fro~ Rahway High School, Hoagland worked in the city's recreation department and he eventually became recreation director – a post he held for 30 years.
"When I started there was one playground in town, when I left, there were 16, and we were using all of the available school facilities for recreation programs," he said. He learned what worked and what did not from trial and error he said, but he had 'a good feel for the I kind of programming that would appeal to a wide range of youngsters.
In 1952 he was tapped by the New Jersey Amateur Athletics Union to serve as secretary. Through that office, he was able to help coordinate athletic events for thousands of youngsters. This spring, as it has for the past 10 years, the AAU working with national sponsor, Sears-Roebuck, will conduct the Junior Olympics Track and Field Program for youngsters aged 9 to 14. There will be 81 communities in New Jersey taking part, Hoagland said. Winners can progress to regional and then national competitions.
"I've seen tremendous growth in the program," he said. "Last year we had 10,000 youngsters participate in New Jersey. "I don't care much for professional sports," said Hoagland. "It's the grass roots participations that's important to me. There's where the future of America is."
Hoagland worries about that future. Recent changes in the organization of amateur competitions has created separate organizations for individual sports that operate independently of any umbrella organization like the AAU. "I think it will backfire," Hoagland predicts: "The youngsters have no way of knowing how to find these groups. There are no central offices. Instead programs are coordinated out of people's homes and there are no listings. They are hard to find, and that means that fewer kids are going to be able to get the information they need."
For 27 years, Hoagland, treasurer of the New Jersey Sports Writer's Association, has been a sports editor and writer for a Rahway weekly newspaper. It has changed hands seven times, but he's still there, providing coverage of all local events.
"I love the excitement, the color of sports," Hoagland said. "I'm a big hero worshipper. I get a thrill seeing famous athletes." He's known quite a few. Years as a manager of U.S. teams in pre-Olympic competitions brought him incontact with a young Joe Frazier, running great Jim Ryan, and famous collegiate football star Lyn Davis.
"I've traveled to almost every state in the Union and a couple of foreign countries with U.S. teams," said Hoagland.He accompanied the U.S. track and field teams as an AAU official in contests agalinst Soviet teams in Montreal and Sacramento. Hoagland was also maneger of the U.S. boxing teams when they met the Canadian and Soviet teams in Las Vegas and Los Angeles.
For 29 years, he has been active organizing the Golden Gloves for Elizabeth and has accompanied New Jersey finalists to 10 tournaments at world championship bouts in Kansas City. Hoagland also works as a boxjing judge for the state athletic commission on the Atlantic City fight circuit. He estimates he's seen more than 20,000 boxing matches in his life. He's not very happy about what's happening in this sport today. "Fighters are turning professional too quickly now," he said. "They're getting hurt."
In all of years of involvement in sports, it isn't just the champions Hoagland remembers, it's the hundreds of young people who are challenged to do their best, set goals and attain them in athletic competitions, he said. "There's such a spirit of cooperation and such good friendships that develop," Hoagland said. "Over the years, I've met a lot of really nice kids."