Inducted on November 9, 2000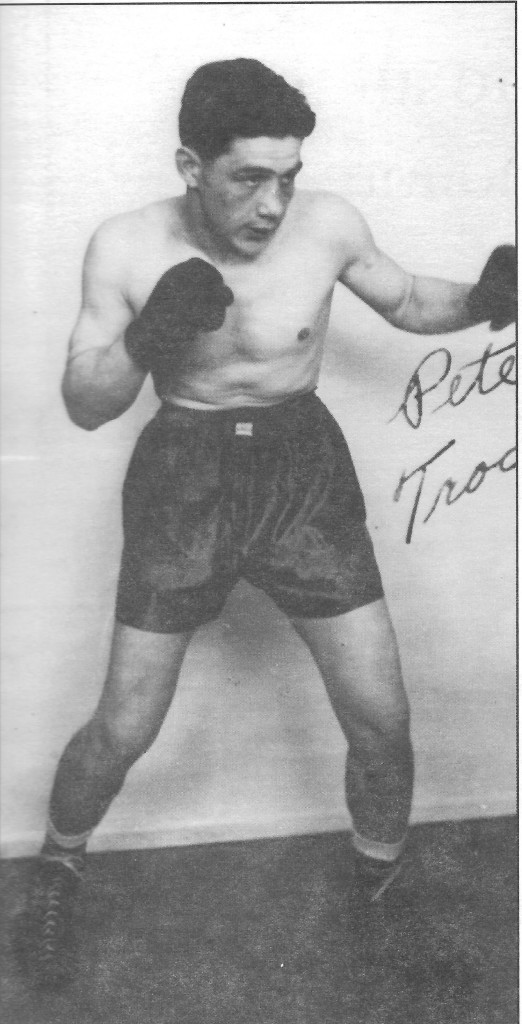 Born in 1915, Pete A. Troccoli was a lifelong resident of West Orange, NJ.
He died March 4, 1997 at St. Barnabas Medical Center after suffering a stroke on March 1. He was 81. A 1933 graduate of Orange high School, Troccoli boxed as an amateur from 1933 to 1943 in "Bootleg," "Smokers," exhibition and professional bouts. He boxed 68 amateur bouts and 34 professional fights. In 1989, he was elected to the Veteran Boxers Association (Ring 25) Hall of Fame. Troccoli enlisted in the Navy in 1943. He boxed in boot camp, winning the 160 pound middleweight championship in Newport, RI. He served as an athletic instructor prior to going to sea on the USS Vincennes. He was discharged as a disabled veteran in 1945. Never abandoning his interest in athletics, Pete continued to train daily and won a total of six medals in the Senior Olympics between 1984 and 1988. His most recent athletic challenge was keeping up with this two grandchildren. Pete's community activities include participation in the American Legion and the VFW. He was director of the Boys Aces Club, president of the West Orange Booster Club, and a member of the Orange Valley Boys Settlement
House and the YMCA. Pete served as sergeant-at-arms for Ring 25. A devout Catholic, he was head usher for several local churches.