Honored in 1989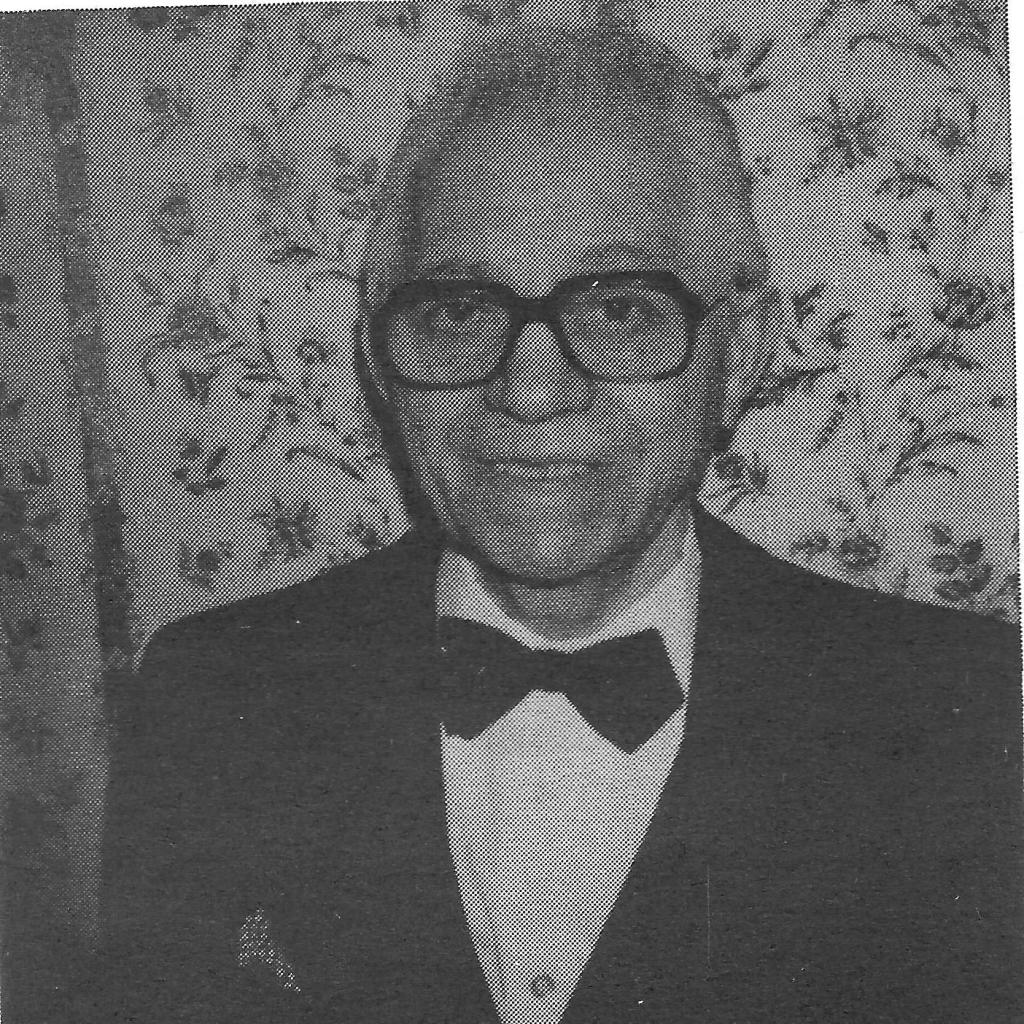 Born in Jersey City, Pat Conte was the second son of immigrant parents. His parents had 9 children, 8 boys and a girl, and all but 5 boys died in childhood. His father had a barbershop in Jersey City when he was a child. When he caught the children riding on the back of a trolley car, he decided to move out of the city for their sake. Pat's father sold chances, raffled off the business, and moved the family to Garfield where he opened a tavern. To earn extra money as children, Pat and his brothers used to walk to Passaic to shine shoes. They had to work days after prep school continued their formal education nights.
Pat dropped out of Seton Hall Law School after he could no longer afford tuition. He continued his education at the New York School of Embalming and Restorative Art, graduating in 1937. He applied for an apprenticeship position at the Scanlan Funeral Home in Paterson, offering to work for free, but was refused. He then served his apprenticeship with the Michael Elias Funeral Home on Third Street in Passaic; the Wm. Schlemm Funeral Home in Bogota, Union City, and Jersey City; and the Bozzetti Funeral Home in Union City, where he earned the astronomical sum of $10.00 a week. During this time, Pat and his wife, Esther, began their family and were living in a tenement house on Bergenline Avenue in Union City. He got the job as superintendent of the building in exchange for reduced rent. He continued his education at the Collier School of Embalming Technique, graduating in 1941, and was licensed in 1942.
Pat and his wife then moved the family of 3 sons to East Paterson (as the town was known then). They built and opened their own funeral home (in its present location), opening for business in September, 1942. Originally a single story, one chapel building, it has been renovated and added to over the years until today there are three large chapels with living quarters above. This year they have renovated again to make the funeral home handicapped accessible. During all this time, Pat continued his education during nights to receive a certificate from Pratt Institute in 1953 for architectural design and building construction.
Pat's oldest son, Stephen, joined him in the business in 1952, followed by his brothers, John and Patrick, Jr. In 1956, Stephen received his license and continued on in the business. The other boys, after receiving their licenses, went on to pursue careers in law and medicine, respectively. Today John is a Superior Court Judge in Bergen County and Patrick is a physician specializing in Nuclear Medicine at St. Michael's Medical Center in Newark.
In 1982, Pat was joined by his grandson, Stephen, Jr., in the business. He is happy to know that the business he founded will continue in his family. In September, 1992, Pat's family celebrated the 50th anniversary of the opening and continuous operation of the funeral home.