Inducted on November 15, 1985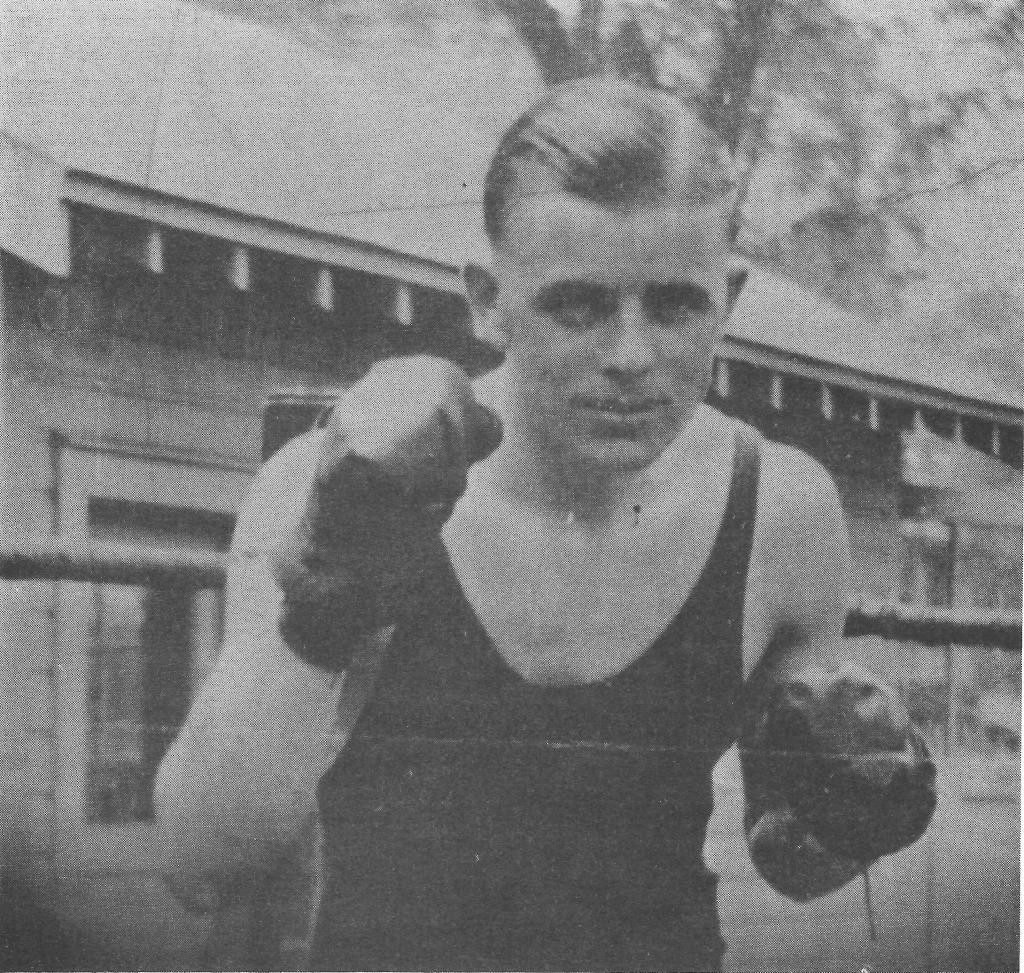 BARTHOLOMEW J. DONACHIE
Born May 10, 1909 MOTHERWELL, SCOTLAND
"The Fighting Irish Scot," Pal Donahue, whose real handle is Bart Donachie, was well known for his famous left hook. His successful fighting career led him to a string of 65 victories out of 73 contests. Some 52 of his triumphs were via K.O. route against some of the toughest fighters in the late roaring 20's and the early 30's.
His left hook was such a devastating blow that it became the talk of the well-known fight clubs throughout New Jersey. In all of the 73 bouts that he fought, his opponents could be found on the canvas at least once during a fight.
Donahue grew into a skilled, talented lightweight by 1931. Although he is remembered for one of the most powerful left hooks in those days, he was also known to be a fine gentleman with a delightful Gaelic brogue and a winning smile !