Inducted on November 12, 2009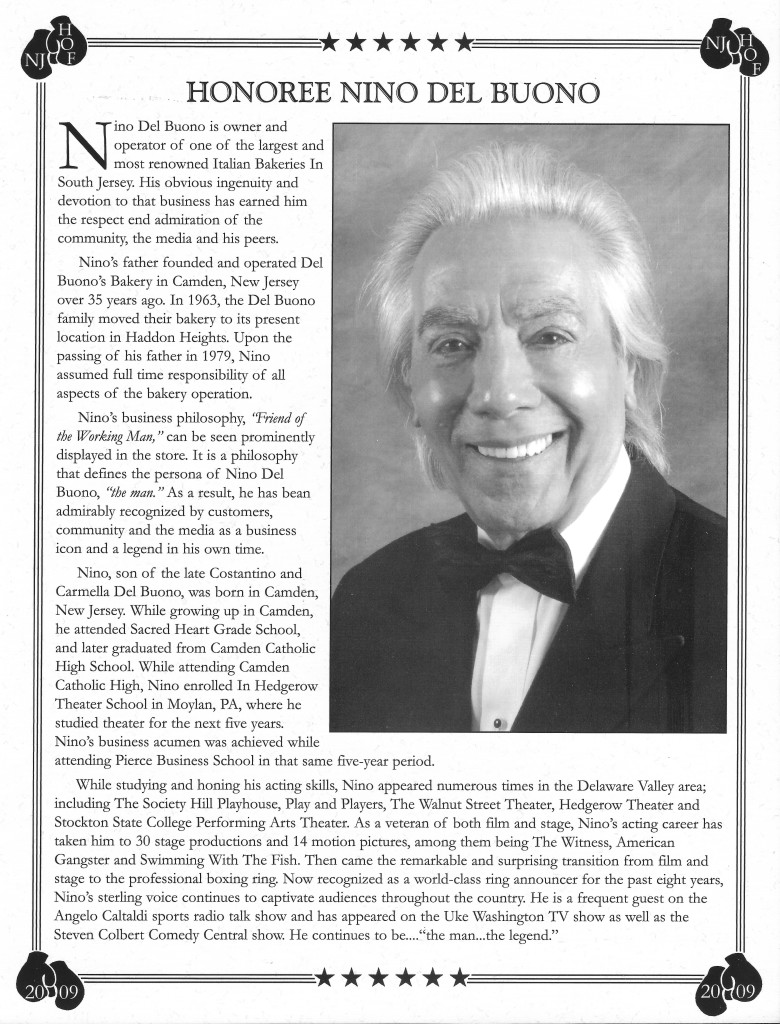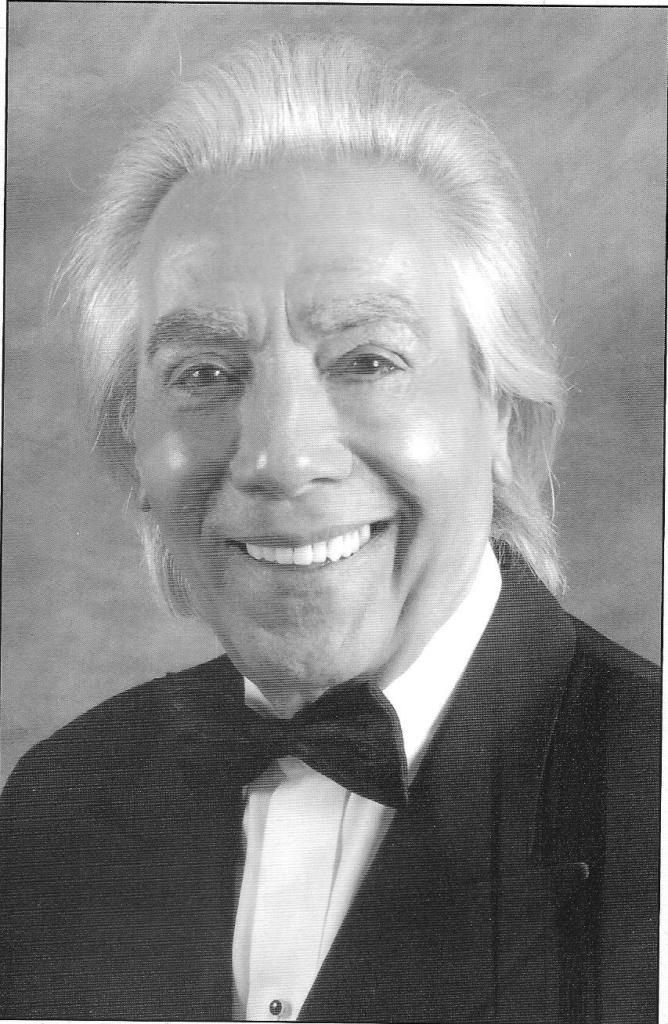 Nino Del Buono is owner and operator of one of the largest and most renowned Italian bakeries in South Jersey. His obvious ingenuity and devotion to that business has earned him the respect and admiration of the community, the media and his peers.
Nino's father founded and operated Del Buono's Bakery in Camden, New Jersey over 35 years ago. In 1963, the Del Buono family moved their bakery to its present location in Haddon Heights. Upon the passing of his father in 1979, Nino assumed full time responsibility of all aspects of the bakery operation.
Nino's business philosophy, "Friend of the Working Man," can be seen prominently displayed in the store. It is a philosophy that defines the persona of Nino Del Buono, "the man." As a result, he has been admirably recognized by customers, the community and the media as a business icon and a legend in his own time.
Nino, son of the late Costantino and Carmella Del Buono was born in Camden, New Jersey. While growing up in Camden, he attended Sacred Heart Grade School, and later graduated from Camden Catholic High School. While attending Camden Catholic High, Nino enrolled in Hedgerow Theater School in Moylan, Pennsylvania, where he studied theater for the next five years. Nino's business acumen was achieved while attending Pierce Business School in that same five-year period.
While studying and honing his acting skills, Nino appeared numerous times in the Delaware Valley area including, The Society Hill Playhouse, Play and Players, The Walnut Street Theater, Hedgerow Theater and Stockton State College Performing Arts Theater. As a veteran of both film and stage, Nino's acting career has taken him to 30 stage productions and 14 motion pictures, among them being The Witness, American Gangster and Swimming With The Fish. Then came the remarkable and surprising transition from film and stage to the professional boxing ring. Now recognized as a world-class ring announcer for the past eight years, Nino's sterling voice continues to captivate audiences throughout the country. He is a frequent guest on the Angelo Caltaldi sports radio talk show and has appeared on the Uke Washington TV show as well as the Steven Colbert Comedy Central show. He continues to be…."the man…the legend."