Inducted on November 10, 1989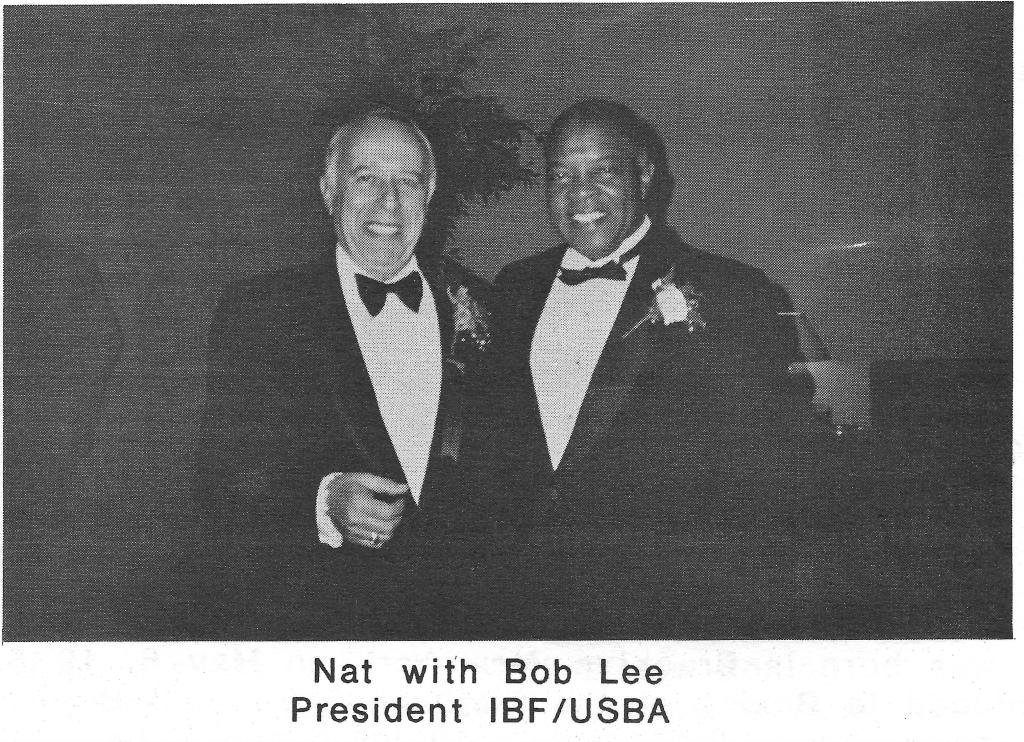 Nat was born in Elizabeth, N.J. (Peterstown) on September 9, 1920. He served in the Air Force in W.W. II. for four years, and boxed as a lightweight while in the service. After being discharged from the service, he went into business, first in a service station and repair business, then into the transportation business. He worked long hours and did not have much time for other activities but always found time to work with the youth in different organizations, and assisted young boxers in local gyms.!
Now for the past fifteen years his interest was in boxing again. He is a life member, past Treasurer, and currently Overseer in the New Jersey Boxing Hall of Fame. He is also Chairman of this affair this evening, as in previous years.
He is also a life member and past Treasurer of the Union County Boxers Association. He has contributed to the success of both organizations.
He is also an inspector with the New Jersey State Athletic Control Board.
He has four children and five grandchildren. He is now retired and has more time to spend in boxing activities, and to socialize more with his wife, Margie.