Inducted on November 9, 1990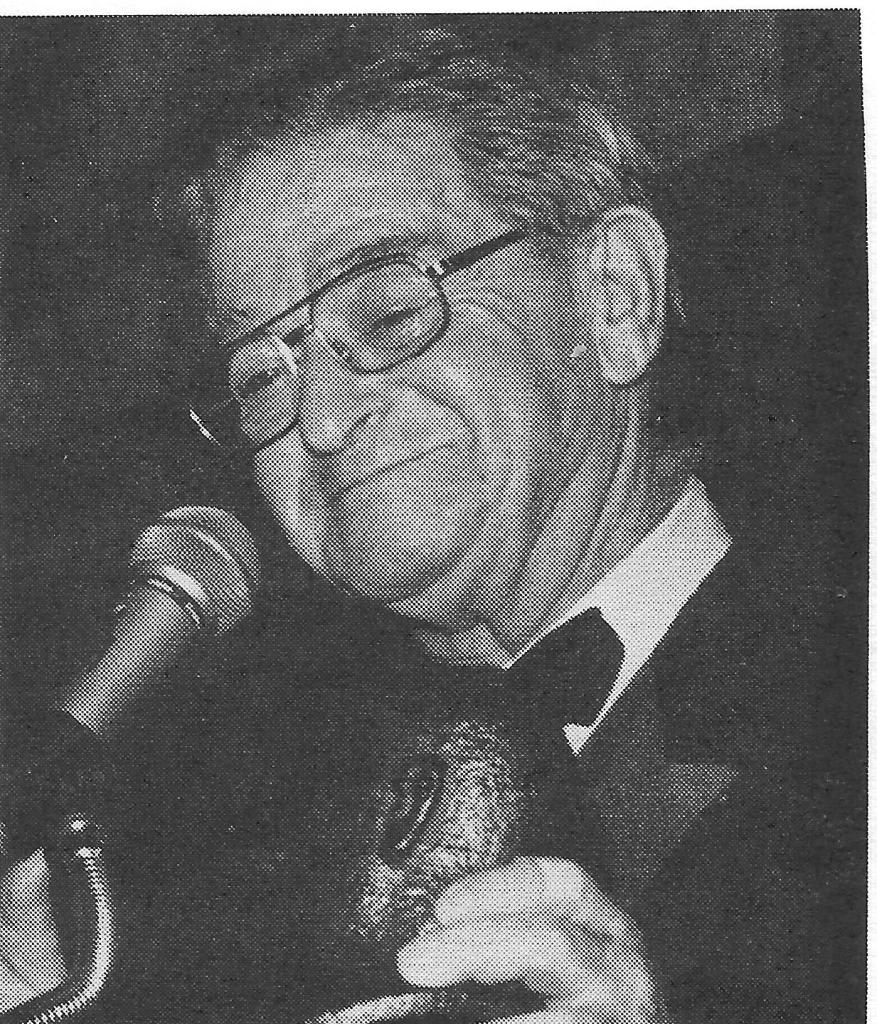 Goodman and boxing have been great together for over fifty years. Although he was born in Russia no one could be thought of more than Murray as a native New Yorker, but he has lived in New Jersey for over forty years and served for many years as a member of the Town Council in River Vale where recently he and his wife Lillian celebrated their Fifty-Fourth Wedding Anniversary.
Starting as a reporter when he covered Jim Braddock's Training Camp in 1937. He has been involved in boxing, as a writer, publist, promoter and adviser.
For a dozen years during the heyday of boxing in New York he was the drum-beater for Madison Square Garden, 1949-1960. A later years of promoting and free-lancing he went to work for Don King Promotions helping to turn a one man operation into boxing biggest.
Since leaving King in 1989 he has gone back to doing his own thing and currently is in partnership in a Public Relations firm with Howard Albert in Secaucus.
At seventy-six he is still on the run – proud of not only that which he has achieved in boxing but o t his tour children, Joyce, Bill, Jack and Bob and elven grandchildren.
Bob who is also being honored tonight, like his Dad were winners of the prestigious James J. Walker Award for their long and meritorious service to boxing.
While Murray is being honored for his long association and devotion to the sport of Boxing, he has written over sixteen books covering such other sports as Football and Bowling, truly a man for All Seasons.
Born: 1/1/14
Died: 3/8/96
Induction:
A contemporary of fellow classmate Irving Rudd, Goodman was a consummate professional whose career spanned nearly 70 years. Born New Years Day 1914 in Petricov, Russia, his association with boxing began as a sports/writer/columnist and eventually the sports editor for Universal Service syndicate from 1926-37. His work was widely read and eventually Goodman's columns were read by readers of more than 700 newspapers. In the late-1930s he left the print world and joined the media department at Madison Square Garden. Under Hall of Famers Mike Jacobs and Harry Markson, Goodman was the publicity director for the International Boxing Club, which was Garden boxing. Over the next two decades he was a main component of boxing during the Garden's glory era.
He left the arena in 1960 and started his own public relations firm. But his expertise was still highly sought after and he eventually returned to boxing and worked on many famous fights, including the promotions of Bob Arum and Don King.
During his career Goodman covered or helped promote the fights of Joe Louis, Henry Armstrong, Sugar Ray Robinson, Muhammad Ali, Rocky Graziano, Rocky Marciano, Kid Gavilan, Ken Norton, Larry Holmes, Sugar Ray Leonard, Roberto Duran and Bob Foster.
He even ventured into the promotional side of the sport. In 1963, along with a then-little known New Jersey-based promoter named Lou Duva, Goodman staged the Joey Giardello vs. Dick Tiger middleweight title fight.
He was also instrumental in the creation of the prestigious "Hickok Belt," which for decades was presented annually to the athlete of the year.
His son, Bob, has also held several important positions in the boxing industry, including the Directory of Boxing at the Garden. He currently is the head of operations for Don King. Goodman passed away on March 8, 1996.
Nevertheless, his memory lives on with those who benefited from his professionalism and expertise.