Inducted on October 29, 1982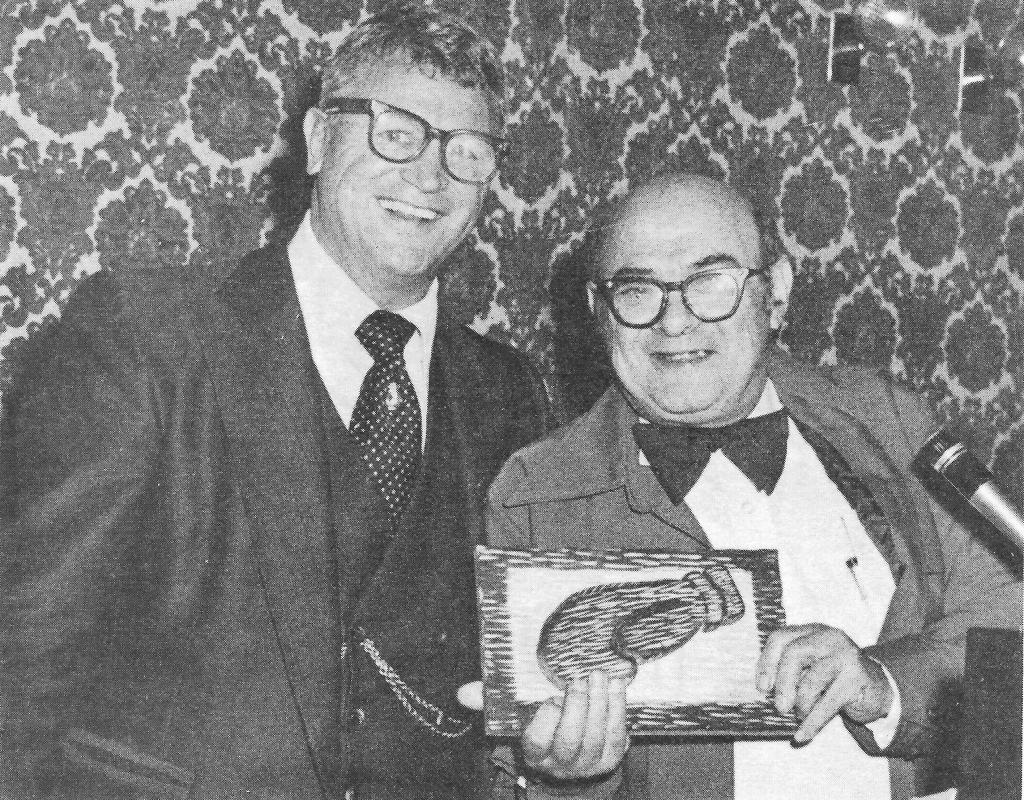 Al Couture, (left), president of NVBA Connecticut, presenting Mike Stein, of Union County NVBA, with boxing award for his untiring efforts toward the promotion of boxing.
The late Two-Tonner, Tony Galento, said of MIKE STEIN, "If that little guy over there was seven feet taller, he would be a giant of a man … "
Mike had all the qualities required for a seat within a commissions office. For match-making, for training, managing, too, and for judging. Qualified in any phase of boxing he too made the grade as a competitor.
Mike's ring name was Mickey Haller. He established a fine record.
Though not enviable, but nevertheless an excellent percentage of victories. He was well known in the New York arenas, as well as those of Connecticut.
Mike was president of the Union County Veteran Boxers Association during the 1970's; and first vice president of the New Jersey Boxing Hall of Fame.
Although posthumously, each of us extends our congratulations to his beloved family, whom I am sure, have been awaiting this ever memorable tribute.
It is with a little sadness, yet understanding, that we accept Mike Stein's election for his contributions to boxing.
MARIO J. CENTI, President