Inducted on November 12, 1993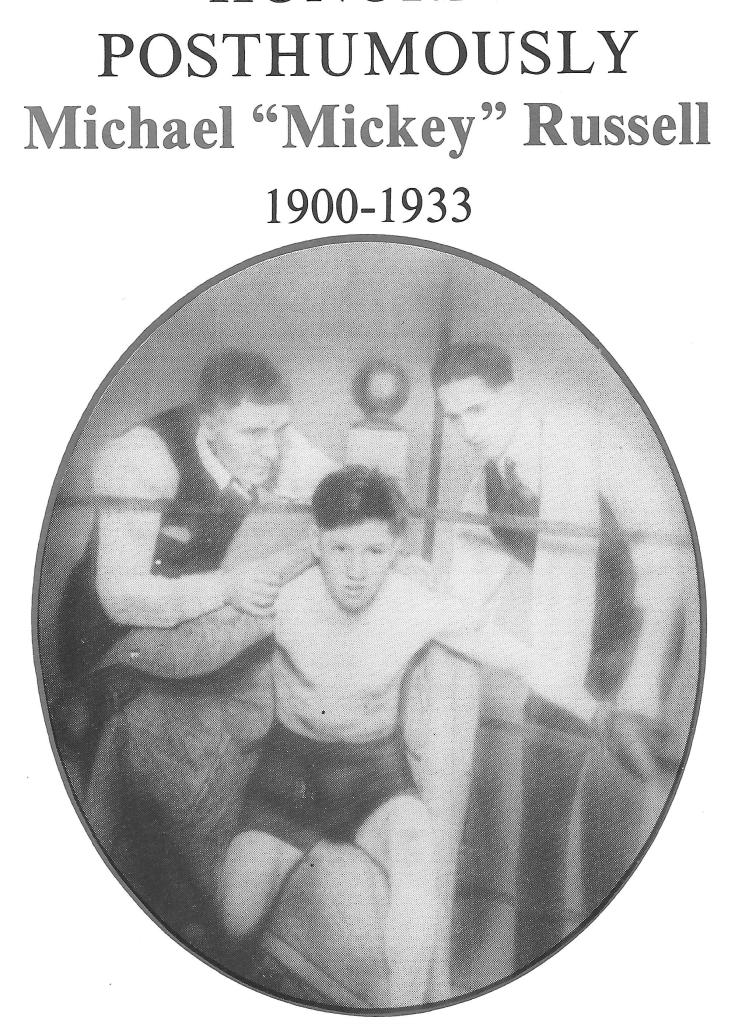 The former Flyweight Champion of New Jersey, Russell was one of the most popular and aggressive fighters of his era. All action from start to finish of each bout, Russell weighted in at 116 pounds and fought 110 times as a flyweight and bantamweight from 19l9-l92l.
Russell boxed against three world champions in his career. He went the distance against World Bantamweight Champion Pete Herman on Thanksgiving Day, Novemver 27, 1919, almost knocking out Herman in the penultimate seventh round. Several months later, on February 19, 1920, Russell battled World Flyweight Champion Jimmy Wilde, whom many regard as the greatest flyweight of all time. This match at the Jersey City Armory received much media attention, arousing cultural passions as the British Wilde was to fight the "Irish Lad" Russell. This fight went seven rounds before the crafty veteran ended the challenge of the young Russell.
The greatest rivalry for Russell, however was with Johnny Buff. Russell and Buff fought 13 times before Buff went on to become the Dual World Champion Bantamweight and Flyweight. Russell bested Buff for a record of 8 wins, 4 losses and 1 tie. In one of their most famous bouts, Russell defeated Buff as part of a fight card that drew 46,800 spectators to Jersey City'S Boyle's Thirty Acres.
Russell fought out of Jersey City, then one of the boxing capitals of the country.
The man known as "The Blonde Tiger" and "Irish Lad" retired from the ring in early 1922, at twenty one years of age, after losing sight in one eye.
An infected leg cut his career short. He opened a "cafe" in Jersey City. On August 20, 1933, he ejected 3 men, who shot and killed him. He was just 32.
CBZ-Cyberbio by Mike@cyberboxingzone.com
Boxing Record: click