Inducted on September 28, 1975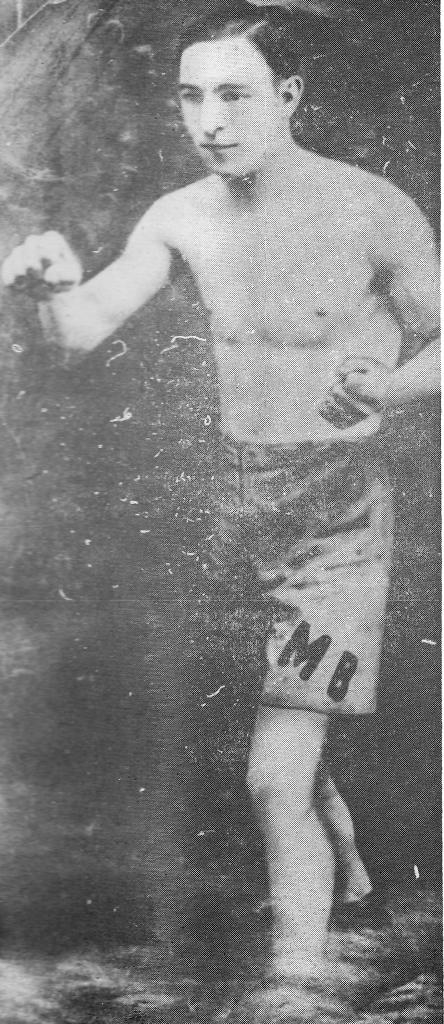 "The Peterstown Flash" was only a Flyweight in the Roaring-Twenties, but to his many friends, Mickey was a Heavyweight and held in high esteem for his ring exploits.
He was horn in 1904 and started his ring career as an amateur in 1923 under the tutelage of Kiddie Diamond with 15 bouts and a very impressible mark in that category, before turning Pro.
This miniaturized two-fisted scrapper faced some of the country's top Flyweight and Featherweight's. His record of 49 Pro-Fights registered 43 won, 5 lost, 1 draw and credited with 14 knock-outs.
Mickey's most memorable fistic encounters was with Joe. Jackson and Joe. Colletti, the latter was the overwhelmed favorite and wagered to send Bollero to dreamland early, hut the "Flash" floored Colletti 12 times in 7 of the scheduled 10 and springs surprise by handling the veteran contender the 1st knockout defeat of his career. He made his Laurel Garden (Newark) debut against Joe Jackson in an all-out onslaught and outclassed the Essex County flyweight in an 8 rounder before a large turn-out of Betsy town fans.
After his retirement from the ring in 1927, his interest turned to youth activities. Especially where boxing was concerned and eventually became manager and handler of many of Elizabeth's "better known fighters, including the late Rocky Albano, a rising young Featherweight contender who also became well known later as a Union County softball umpire.
Strange as it may seem, after a Five year lay-off Mickey's opponent was none other than a boy he once managed, the so-called stonewall of Peterstown, Rocky Albano. It was billed as the semi-final to the Georgie Forrester/Albie Bain final at the Elizabeth Armory, incidentally the fan's had Mickey the winner, but the challenging task of scoring by the Judges, ruled it a draw.
Mickey presently takes an active interest with his timely assistance to Tony Orlando and Frankie Duane at the Kirk Community Center in Elizabeth, N. J. as a trainer.
The Peterstown Flash is also Chaplin of the Union County Boxers Association.
Boxing Record: Mickey Ballero