Inducted November 14, 1986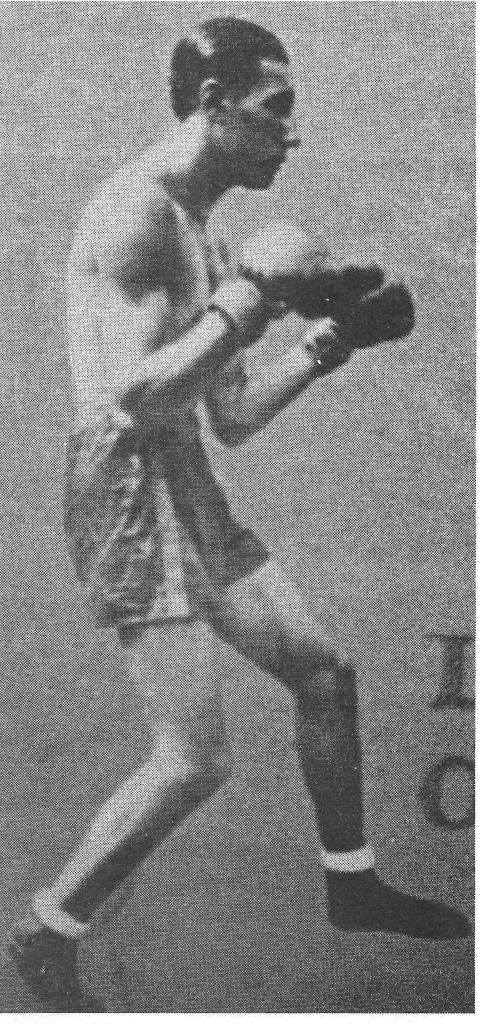 LOU ORDINI was a boxer with a record that could only happen in the movies, but he made it come true,
At the age of 12, in 1922, he started to train as a boxer. Two years later, he reached the ring for young amateur fights.
In amateur competition, he won the YMCA's Bronze Statue, emblematic of the association's top fighter, a Silver Cup for scoring the most knockouts in one tournament, New Jersey Golden Glove Championship, New Jersey State Championship. Metropolitan Championship, the Middle Atlantic Championship, the Eastern State Championship, and the USA National Crown. He became the first Paterson fighter ever to represent the U.S. in the Internationals and lost to Walter Arcelli of Italy in 1929. Ordini was never knocked out.
Two years later, Ordini was in the professional ranks and worked his battle to a sixth place ranking in the World by Ring Magazine.
He was still on his way up the road to success when he met Babe Lancaster at the Paterson Armory. Ordini floored the "Babe" in the third round with a shot that broke his hand. He finished the fight with one hand, but it was a tell-tale blow that ended his blooming career. Ordini, who had fought as a lightweight, welterweight, and middleweight, had been regarded as having the potential to become the world's best boxer.
Lou is being inducted into the New Jersey Boxing Hall of Fame this year.
Date Opponent Results Site
1930- 7-15 Ed Roberts KO- 4 Garfield
1930-10-23 Al Capone W- 6 Paterson, NJ
1931- 2-22 Mickey Ashline W- 6 Syracuse, NY
1931- 3- ? Joe Myers W- ? Troy, N.Y.
1931- 3-27 Bob Coughlin KO- 3 Syracuse, NY
1931- 8- 2 Bruno Laurette KO- 4 Schenect.
1931-10- 8 Red Russo W- 6 Paterson, NJ
1931-11- 5 Babe Lancaster L- 6 Paterson, NJ
1932- 2-25 Joe Biondi L- 5 Paterson, NJ
1932- 2-29 Silent McBride KO- 2 Jersey City
1932- 3-14 Dom Risso L- 6 Jersey City
1932- 5- 5 Stanley Konoski TKO-by- 3 Elizabeth
1932- 5-23 Bobby Hamilton L- 6 Paterson, NJ
1932- 7-12 Carl Duva L- 6 Passaic