Inducted on September 23, 1973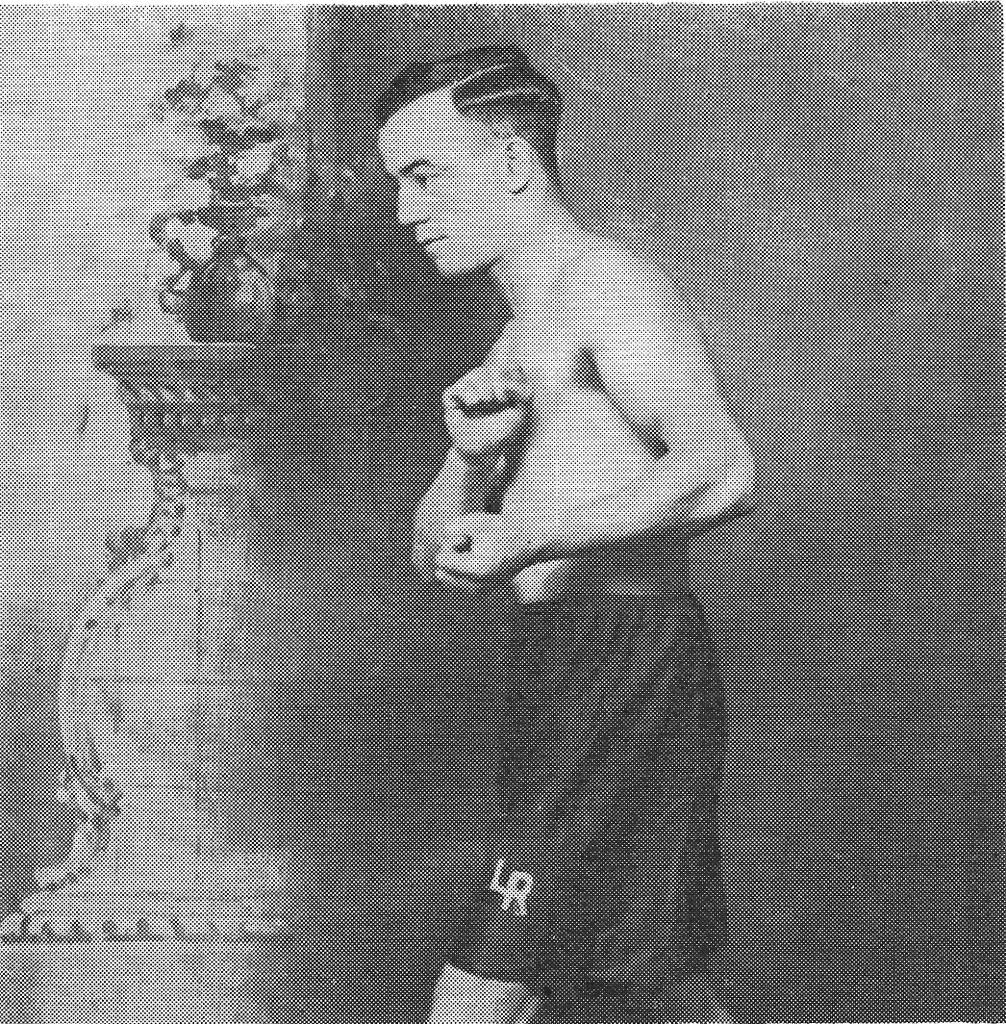 Lawrence "Larry" Reagan was born on August 18th, 1898 in New York City. His folks moved to Weehawken, N. J. when he was six years old. During his youthful days Larry was a capable baseball and basketball activist.
On April 6th, 1917 – the opening day of World War I – Larry at 112 pounds enlisted in the Navy and served until September 1919. 'It was while in the Navy that Larry began his pugilist career. Under the guidance of the Athletic Officer aboard the U. S. S. Illinois he was entered in the divisional boxing tournament, losing in the finals for the division title to Johnny Lesky, who after his return to civilian life, under the name "Johnny Buff", became the Bantamweight Champion of the world. Lesky was born in Perth Amboy, N. J.
Discharged from the Navy as Yeoman 1st Class Larry devoted full time to his boxing career. During his nine and a half years of ring engagements Larry engaged in 129 bouts, traveling far and Wide to meet some of the leading contenders for titular honors in the bantamweight and featherweight aspirants in New Jersey, New York, Pennsylvania, .Maryland, New Hampshire, Virginia, Ohio, Connecticut, Massachussetts, Rhode Island, Maine and Montreal Canada. He engaged in 129 bouts, six of which were fifteen rounders, eleven, twelve rounders, with the 10's, – 8's – 6's and 4 's completing the total of 129 among which were leading contenders such as Freddie Jacks, Irving Jampoul, Charley LeDoux, Willie Kohler, Battling Reddy, Sammy Sieger, Charley 'Beacher, Kid Dube, Sid Bernord, AI Thoma, Mickey Brown, Eddie "Kid" Wagner, Emil Morro, ,Joe Forgione, Charley ,Ryder, Harvey Bright, Lew Snuder, Kiddie Diamond, Willie Davis, Frankie Farmer and Gene Johnson.
With Johnny Anthes as his manager Larry spent much of his training doings with Mickey Walker, also at the time under the management of Anthes and it was Mickey who brought about the acquaintance of Larry and his cousin Anna McGonigle, who later became Mrs. Lawrence Reagen and now the parents of two boys, Larry, Jr. and Jim, six grandchildren and two great grandchildren.
tarry spent twenty two years as Superintendent of Weights and Measures in the City of Linden and is now retired on pension.
For the past thirty five years he has been serving as an inspector for the New Jersey State Athletic Commission, covering the state on Boxing and Wrestling programs.