Inducted on November 12, 1998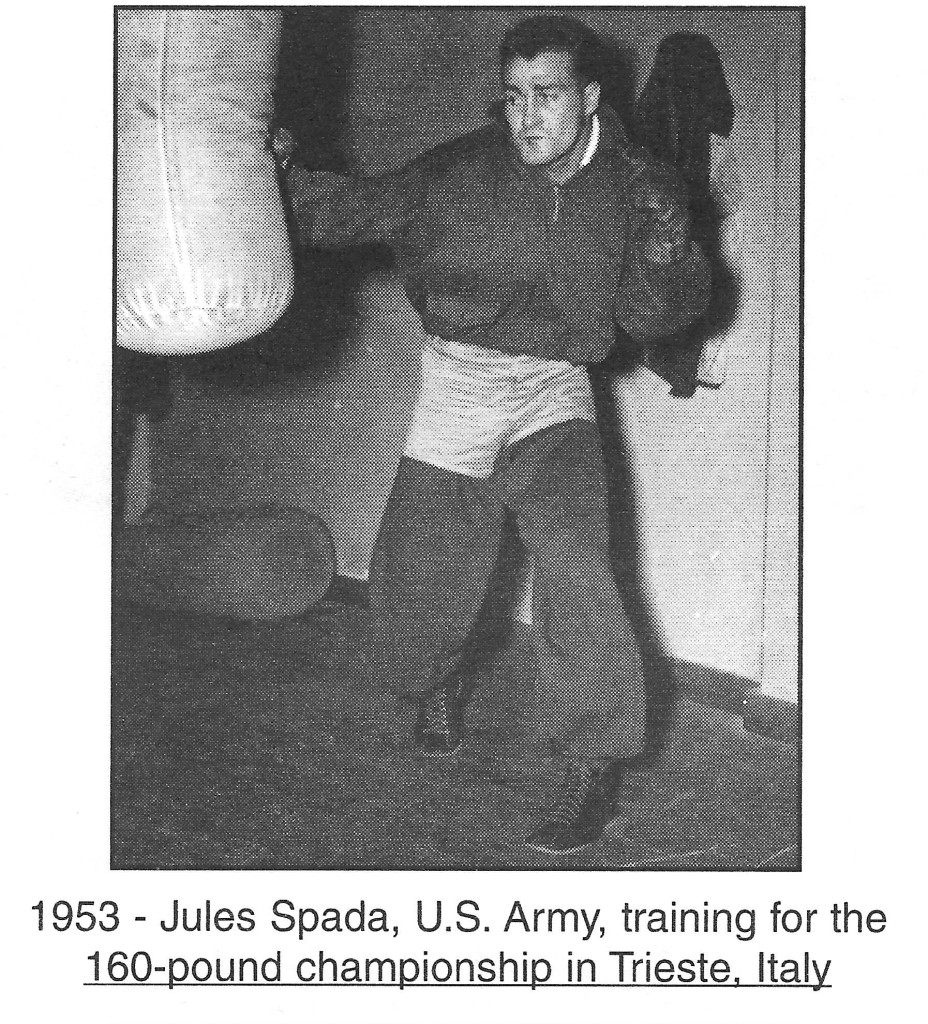 Jules Spada graduated from Delbarton High School, a Benedictine school in Morris County, N.J. While there, he lettered in basketball, baseball and football. Early interest in boxing culminated in him learning the art at the Morristown (N.J.) YMCA under the tutelage of boxing great Bucky Jones. Entered St. Anselm College, Manchester, N.H., in 1948. As a finalist in the 1950 Golden Gloves in New Hampshire, he sustained a 13-stitch cut. He transferred to Seton Hall in 1950 and captured the 1950 Diamond Glove 160-pound title. He was also a finalist in the New Jersey State AAU tournament losing to Gene "Ace" Armstrong. He graduated from Seton Hall in 1952 with a B.S. degree in modern languages–Italian and Spanish major.
Jules was inducted into the U.S. Army in August 1952, stationed in Italy. He was the 1953 command champion at 160 pounds defeating Lenny Hock in the finals. In two years of boxing in the Army he never lost a fight. Sam Corallo, athletic director of the command and chief referee since 1945, said the fight was "the best I've ever seen in the command." As champion, he competed against the Austrian and German champions. Jules KOd George Brentar, the Austrian champ, in the second round. Germany's representative, Phil Black, was defeated in three rounds. He recorded 27 wins and 4 losses. He enjoyed assisting the boxing coaches in the command and acting as interpreter in the Italian language for General B. McFaddan.
After his discharge in 1954, he entered the family business–Whippany Soap Products.A fat rendering company started by his father,Anselmo Spada, in 1936. Through the years, he coached little league baseball and boxing and enjoyed working with kids immensely.
He married Marjorie Singer in 1959 and had six children and 10 grandchildren. Since retiring from business, Jules has been involved in woodworking and carving. He is also a member of various boxing clubs. He is the recording secretary of the International Veterans Boxing Association of Ring 25.