Inducted on Sunday, September 24, 1972: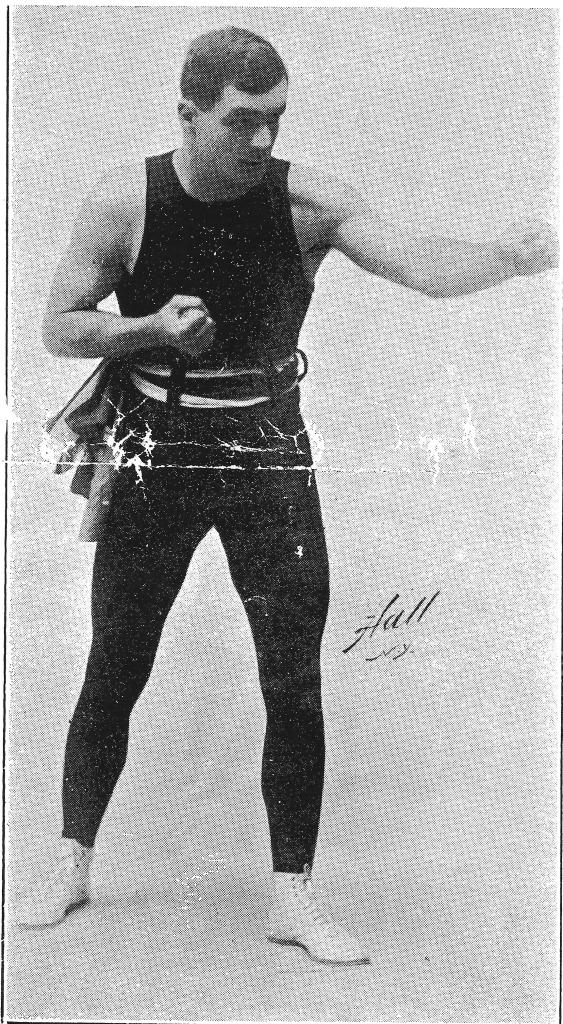 Born Albert Miskovits, Nov. 10, 1891, in Nagy-Miholy, Hungary, his family emigrated to America and settled in Elizabeth, N.J., at the turn of the century. Began Boxing in June 1908 as Johnny Kid Alberts, making his debut at Gus Troxlers Gym in Newark, winning by a knockout. Active in the pre World War I era, Johnny engaged in over 300 ring battles facing Packey McFarland, Mike Gibbons, Joe Chip, Johnny Wilson, Carl McCarthy, Benny Younger, Kid Graves, Mike O'Dowd, Jack Dillon and all the top men of his time.
Fighting at 142 pounds, this great ring performer toured Canada many times defeating the best in Quebec, Toronto, and Vancouver, also scoring numerous wins in Havana, Cuba. The "Kid" remained active until 1920, when he retired after losing a 12 round decision to Georgie Ward of Elizabeth, in the first decision awarded bout in New Jersey. The rugged and durable Johnny scored 46 knockouts, won 15 by decision, fought 10 draws, went the limit in over 200 no decision bouts, while losing only 12 contests. A great ring record.
Following his ring career, Johnny was employed as a welder at the Humble Oil Co., in Linden, N.J., from where he retired at age 65.
The alert, articulate, soft spoken Johnny Kenneth Alberts, Sr., his legalized name, is a widower, residing in Elizabeth, N.J. He has two Sons, both married and well off.
Between his sojourns in Florida, Johnny enjoys the pleasure of taking care of his loved grandchildren.
Johnny "Kid" Alberts was a solid journeyman fighter who fought from featherweight to middleweight during an extensive career. He was of Hebrew heritage. He is to be distinguished from another Johnny Kid Alberts (Albert Izzo) who fought in the same era/area.
Boxing Record: Johnny 'Kid' Alberts