Inducted on November 8, 2012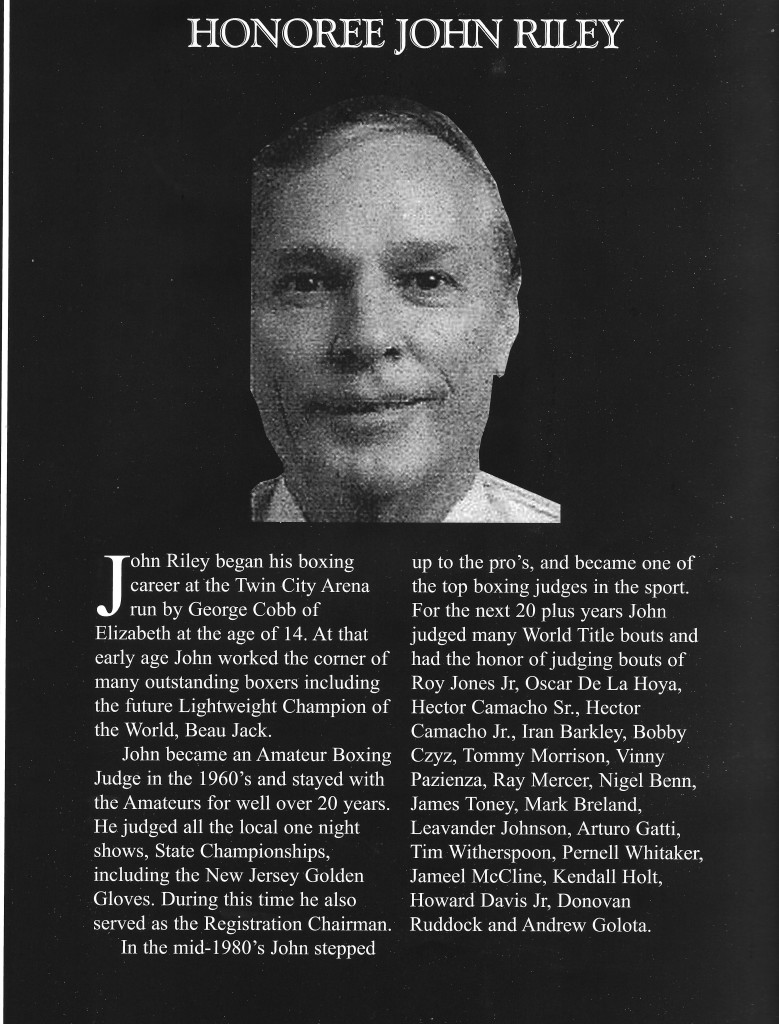 Birth Name:
John C. Riley
Died: 2014-01-18
Hometown: USA
Judging Record: click
Refereeing Record: click

John Riley began his boxing career at the Twin City Arena run by George Cobb of Elizabeth, New Jersey, at the age of 14. At that early age he worked the corner of many outstanding boxers, including the future Lightweight Champion of the World, Beau Jack.
Riley became an amateur boxing judge in the 1960s and stayed with the amateurs for well over 20 years. He judged all the local one night shows and state championships, including the New Jersey Golden Gloves. During this time he also served as the Registration Chairman.
In the mid-1980s Riley stepped up to the professionals, and became one of the top boxing judges in the sport. For the next 20 plus years he judged many World Title bouts.
He was inducted into the New Jersey Boxing Hall of Fame in 2012.