Inducted on October 26, 1980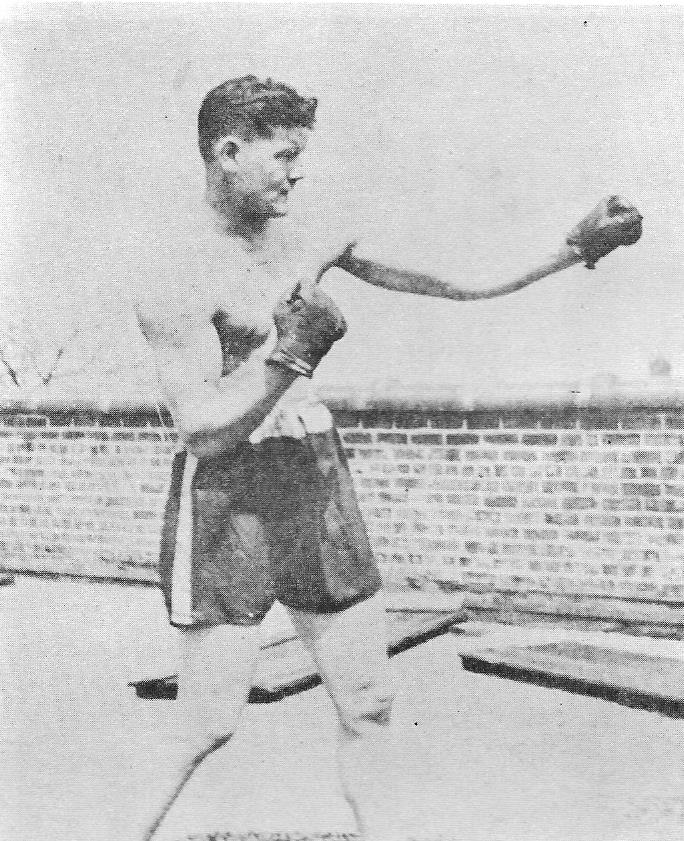 I was born in Elizabeth, New Jersey, on March 2, 1912, in the Kereigh Head section, the same as "champ" Mickey Walker. I started boxing in February 1932 as an Amateur Light-Heavyweight and was engaged in 28 contests in a period of 10 months.
My first bout was in Elizabeth, 2nd and 3rd at the Newark A.C., 4th in Boston in the Junior National elimination for the 1932 Olympics, 5th in Philadelphia boxed the Middle Atlantic champion. Also boxed in Madison Square Garden, New York City, eight times, the remainder in Newark A.C., New York A.C., Carnarsie, Dyckman Oval and Travis Island.
Defeated Italian Olympic champion Gino Rossi in Newark A.C., and was the only local winner. Won the New York Metropolitan championship in Madison Square Garden. Boxed Bob Paster twice in New York A.C.
Amateur Record: 10 K.O.'s; won 12 decisions and lost 6 decisions.
Many times I boxed heavyweights.
March 24, 1933, my first professional bout was under the management of Frank "Doc" Bagley of New York. I boxed Thorwold Nelson – semi-final to Billy "Buck" Boyle vs. Joey Harrison in Elizabeth. Second fight Curly LaSasso semi-final to George Forester vs. Joe Gorman in Elizabeth. Third Mickey Battone in old Dreamland Park, Newark, on Vince Dundee vs. Teddy Yaroz card, lost a 6-round decision. Fourth on August 11th, boxed George Chip of Wilkes Barre at Long Branch semi-final. Fifth on February 1934 boxed Artie Sykes of Chicago in main bout in Elizabeth. Three months later he boxed Joe Louis.
After a lapse of 10 months I resumed my boxing career with Hughie Gartland, and my first fight was January 7, 1935 – boxing Les Miller; January 14th Frankie Klinko; January 22nd Sunny Staudt and February 5th George Knipper, won all these bouts by K.O.
Then on February 18th, boxed Abie Bain in Laurel Gardens, Newark and won an 8-round decision. On February 26th, I boxed Frankie Zamaris of Orange, in Paterson and lost by 4th round T.K.O. Two weeks later on March 11 th, boxed Zamaris again in Laurel Gardens to an 8-round draw. An April 22nd boxed Mookie Goldman of Elizabeth in Laurel Gardens and won an 8-round decision, in this bout I injured my hand, putting an end to my boxing career.
Later I became a boxing referee.
I married the former Rosalie Masnick on July 14, 1935. We have three children and five grandchildren.
Retired from the Union County Sheriff's Department in 1968
Boxing Record – Joe Kukal
Judging Record – Joe Kukal