Inducted on October 17, 1976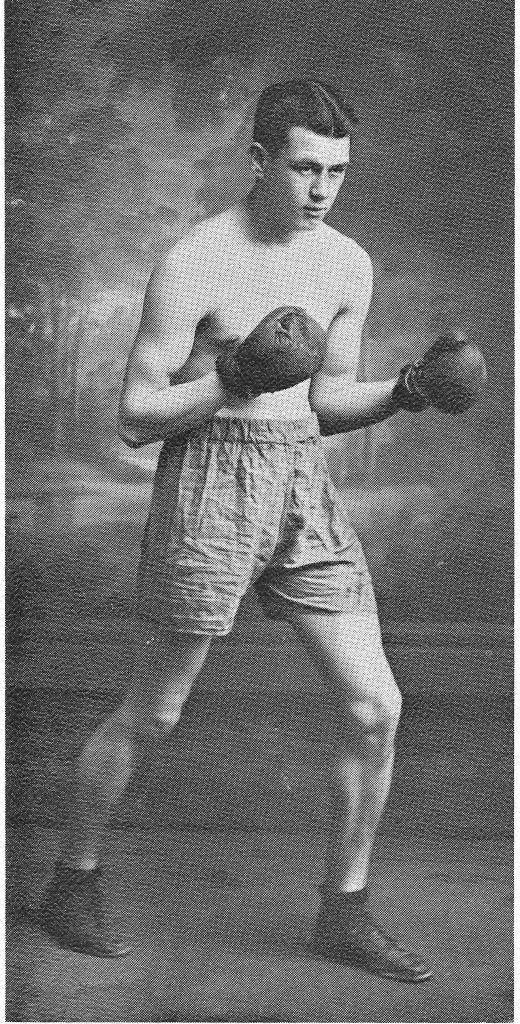 JOHN "JOE HARRIS" HALLECK
Born in Bayonne, N. J., May 30, 1906; Joe answers to the names of Halleck and Harris, the latter given him by the late Johnny Anthes, a Trainer of renown, who had a stable of outstanding fighters in the early Twenties, such as Mickey Walker, Jackie McFarland, Billy and Danny Ramsey just to name a few. Anthes tutored Harris, an ambitious 17 year old and 117Ibs., from 1923 until 1924. At this point Anthes, due to ill health, had relinquished his Stable and involvement. Joe then transferred to another well known handler, Hughie Boyle, and after developing into a classy and feared Welterweight, Harris decided to hang up his gloves in 1930.
Not to be confused with a brother named Joe, and since this story ostensibly deals with Boxing, we will refer to the personable 70-year-old as JOE, who in private life and as Treasurer of the Union County Boxers Association (a position he handles efficiently since the organization's inception in 1968) has affixed his signature as John J. Halleck.
Boxing was so much of Joe's life, that on many occasions he would visit Stillman's Gym in New York and/or the Boxing Commission's weigh-in of contestants for upcoming programs in the State.
It was on one of these junkets, that a lasting friendship materialized with the then N. Y. Boxing Commissioner who later became the United States Postmaster General, the late Jim Farley.
Becoming restless after his retirement from the ring and still anxious to be personally involved in boxing, Joe voluntarily offered his services to the Elizabeth Recreation Commission where he taught the fundamentals of defense for 14 years at the Downtown and Midtown Centers. .
During the interim, he became a popular sparing partner for many of the well-known headliners of the era, who were preparing for important contests. Joe managed Tippy Larkin and many of Trenton's boxing promoter Angelo Pucci's boys who went on to attain wide recognition of their demonstrative abilities, due in part to Joe Harris's knowledge as a Handler and Trainer.