Inducted on November 20, 1992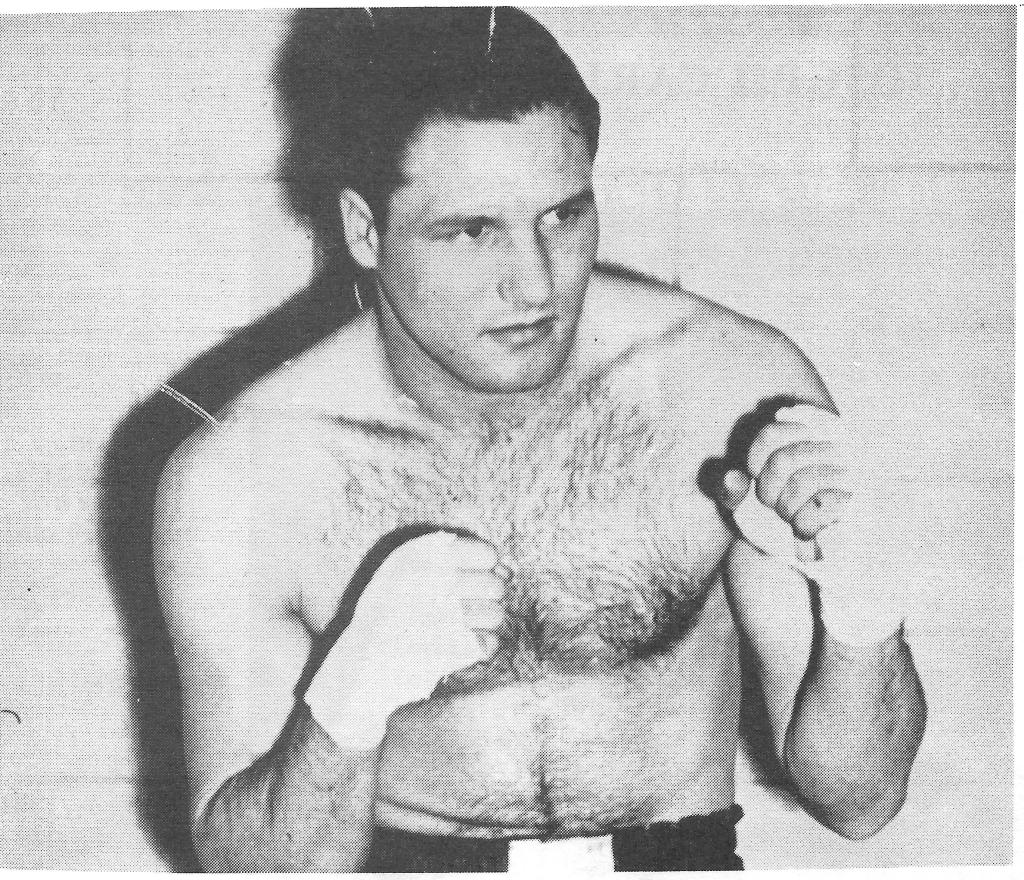 Joe Chesul, a lifetime resident of Bayonne, first put on a pair of boxing gloves as a young lad, and was taught to fight by his father after having encountered the local bully one too many times. As a young man in high school, Joe was a 3-letter man, excelling in baseball, football and basketball. But it wasn't until he joined the Navy during WWII that his talents and aspirations as a boxer began to materialize.
Joe was stationed on a carrier, the USS Ranger, and it was there that he joined the boxing team, handily winning all of his fights and becoming ships champ. The boxing coach encouraged Joe to pursue a career as a pugilist and upon returning to civilian life in early 1946, he entered the ranks as an amateur in his home state of New Jersey. It wasn't long before the young Bayonne scrapper captured the NJ Golden Gloves Heavyweight Title, as well as the attention of local boxing aficionados. Joe's own eyes now turned to the world of professional prize fighting.
Packing a sizable punch from his lean 185-pound frame, Joe knocked out his first 6 opponents. However, in early 1947, under the tutelage of Al Thoma, Joe's style began to change. Al honed the skills that would serve Joe throughout his remaining career as a fleet-footed, crafty counter-puncher, often compared to the great Gene Tunney. As Joe's career progressed it was Tunney himself, as well as the likes of Jack Dempsey and others, who acknowledged Joe as one of the most promising young heavyweights in boxing.
Joe had a busy year in 1948, fighting nearly every month and continuing to attract the attention of boxing's purveyors. Eventually matched with such fighters as Art Swiden, Vern Mitchell, and the big guns of Gene Cosney and Pat Comisky, he was proving himself a worthy candidate for the pinnacle of the boxing world. Pat Comisky was a proving ground for Joe; although he lost the fight in an extremely controversial decision, he proved he had the wherewithal to absorb a heavy puncher. To many that night, fans and media alike, Joe displayed superior boxing skills in outboxing the Paterson giant. Coming up against Vern Mitchell twice, Joe showed his ability to learn from his experience. After losing in their first fight, he handily beat the Detroit man upon their return bout.
It was during this time that the training camp of Joe Louis, who was preparing to come back from retirement, began to take notice. Chesul's career was timely poised for a truly reputable encounter. Giving every indication that he might soon be one to be reckoned with by those at the top, the two camps negotiated a contract for a so-called exhibition fight. This was to be Joe's greatest ring memory.
On November 9, 1949, the young Joltin' Joe stood across the ring from the immortal Brown Bomber and for the next 10 rounds exchanged hands with history. Before a crowd of 5,000 fans at the Newark Armory, the gentleman fighter from Bayonne secured a quiet but nonetheless significant place in the annals of pugilism's archives.
After Louis, Joe fought one last time, losing by knockout to Joe Lindsey. An unlikely ending for the crafty Bayonne heavyweight. But Joe's heart was never really in the fight game, as he had always looked upon boxing not as a primary goal, but as a means of making money while he attended college. He had aspirations to graduate and become a physical therapist. Even during his boxing career he considered other sports, playing for a time in 1947 as a fullback with the Bayonne Pros in the NJ Professional Football League. It was simply Joe's natural athletic abilities that allowed him to achieve what he had in the ring. His well-known and well-respected lack of aggression compelled him to inevitably quit the ring.
In the end, Joe had fought 26 pro fights, losing 5, and appearing in Madison Square Garden twice, once on the undercard of the Marciano-LaStarza bout.
After boxing, Joe continued to be active in sports, playing in various softball leagues and being inducted into the Bayonne Brotherhood Softball League Hall of Fame. He was also honored in 1971 by the Bayonne PAL for the distinction of having fought Joe Louis. Throughout his life, Joe has kept himself in wonderful shape. Since retiring as a Fire Captain from the Bayonne Fire Department in 1987, he often spends time playing racquetball and swimming. However, Joe's greatest joy comes from spending time with his family – his wife of 42 years, Eleanor; their three children; and four grandchildren. Joe will soon be 68 and at 195 pounds (only 10 pounds over his fighting weight) he is a model example of lifelong athletic prowess. To all who know him, he is a true gentleman and a champ.
Boxing Record: click