Inducted on September 28, 1975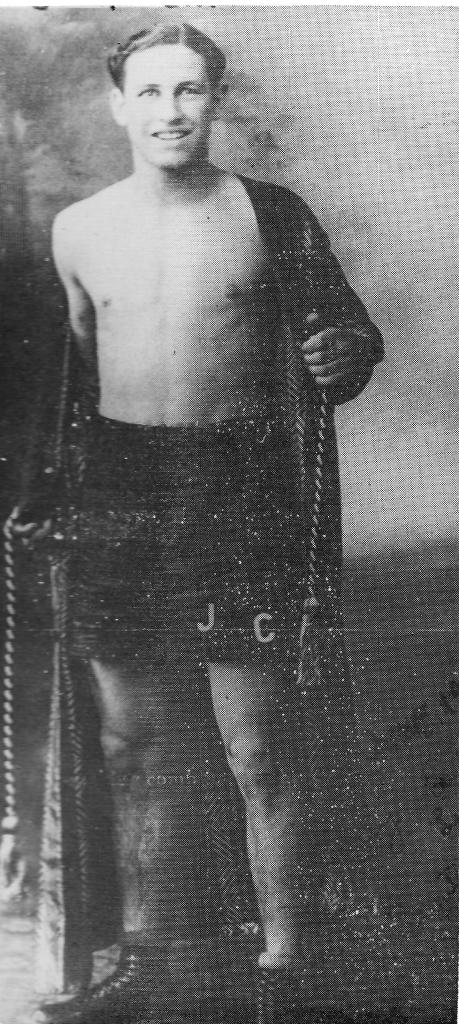 Joseph Anthony Capici was born October 8, 1908 in Newburgh, N. Y. At the age of three years old, Joe and family moved to California. It was here in California that he got his first taste of boxing. His uncle was a professional boxer at the time boxing under the name of Tony Ross. He was a heavyweight, fighting in the time of Jack Johnson, Jess Williard, he boxed all the big time heavyweights. His uncle would put Joe on a chair and teach him how to hit the punching bag, Joe was only four years old at the time. Then he would put on the boxing gloves and box with his older brothers and friends who at times were bigger than himself.
In 1918 the family moved back east settling in Raritan, N. J. Here in Raritan his older brother Charles started to box professionally. Joe trianed and boxed with his brother and learned a lot from him.
At the Somerville Armory in Somerville, N. J., they used to promote boxing shows. One night while attending a boxing show, a boxer didn't show up, so Joe went on as a substitute, he won that fight, that was on June 3, 1927. He was only 17 years old at the time, he lied about his age and said he was 18 so he could fight. That was the start of his boxing career.
He fought and beat such fighters as Jimmy Philips, Mickey Griffin, Lou Halper, Ernie Ramer, Bennie Levine, Moe Fisher, Irish Johnny Curtain and a host of other top notch fighters. Lost two fights to Jack Koskey, one fight was stopped due to a cut eye, one fight on a split decision. Was sparring partner for world's lightweight champ Al Singer when Singer fought Jim Mclarnin, also trained with Allie Ridgway for Allie's fight with Kid Chocolate for the world's feather title.
In 1933, married his schooldays sweetheart Lucille Dammicci. Still married to the same women 42 years. Have one child a son, Richard.
In 1935 he quit boxing with a total of 80 fights, winning 69, 7 losses, 4 draws. Still interested in boxing. Has a boxing class at St. Ann's School in Raritan. Also trains and managers amateur fighters at the Franklin Boxing Club in New Brunswick, N.J.
Retired from work in 1973, and resides in Raritan, New Jersey.
Boxing Record – Joe Capici