Inducted on June 15, 1969
Joe Borrell fought for the middleweight championship against George Chip on January 26, 1914. It was the seventh time George Chip was defending his title. Joe gave it his all but lost the fight. Chip was to loss his title in his next defense 3 months later against Al McCoy.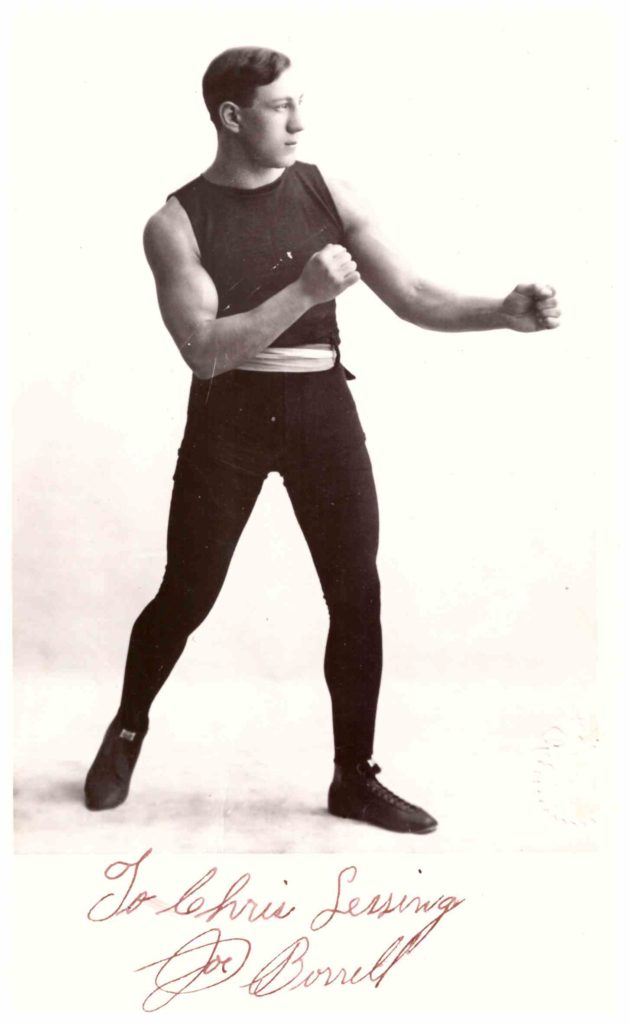 One important match Joe Borrell fought in was the October 13, 1913 battle with Harry Lewis. Welterweight Harry Lewis was a 142 pound, 5′ 7″ boxer who had fought the likes of Joe Gans, Jack Blackburn, Frank Mantell, Frank Klaus, Howard "KO" Baker, Leo Houck, and George "KO" Brown. Lewis never lost by a knock out until he met Joe Borrell. Not only did Joe Borrell knock out Lewis in 5 rounds, but Lewis collapsed and announced his retirement from the boxing ring that day.
Joe Borrell had 4 hard fought battles against Harry Greb during his career. Although the first 3 were no decision bouts, which were common in those days, the local newspapers printed results as they saw it. According to the newspapers Joe Borrell beat Greb the first time they met in the ring. The second fight, in 1915, was judged a Draw by the newspapers. The third was given to Greb. Joe Borrell joined a small group of boxers who could ever say they actually beat Greb in the ring.
Borrell's published records are inaccurate. The record provided by the external link is accurate, but may be incomplete.
After his boxing career ended, Borrell joined the Cliffside Park, New Jersey, Police Department, reaching the rank of Captain.
Exact date of death in 1978 unknown.
Boxing Record: Joe Borrell