Inducted on November 5, 1978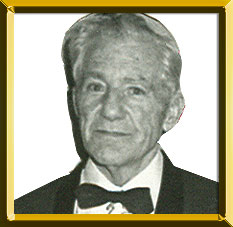 October, 1962 – JOE WILLIAMS' COLUMN: WHAT'S 50 YEARS TO MR. JONES!
Forget all that dismal stuff about the first 100 years being the hardest. Jersey Jones made it in a fast 50. Back on Broadway today with his first world champion the man smiled: "Of course, I had a lot of luck going for me."
True, Willis Newman Jones, to give him his drawing room identification, had Kid Bassey, featherweight champion, but he didn't call the shots. With middleweight champion Dick Tiger, recently triumphant over Gene Fullmer, it's different. He's the boss.
It was 50 years ago this month that Jones was first personally exposed to pro fisti-cuffs. This was at a smoker in the Jersey Oranges … "I guess they called them smokers because everybody had a cigar in his kisser."
J ones stopped a neighborhood pal in a winner take-all contest. Purse – one whole buck. He was 14 years old. Except for enforced lapses into press agentry ,sports writing and military service, his romance with the ring has been constant.
Probably no other man has been associated with the rowdy sport in so many different capacities, promoter, manager, instructor, corner strategist, publicist, boxing writer. On the long defunct New York Globe, he revived the flyweight division, with Johnny Buff, nee Lesky, becoming a double champion, flyweight and bantamweight.
THE FISTIC FATES
All the while, though, he was doing the Jason bit – searching for the golden fleece. The script never changed – close but no cigar. Phil Delmont knocked out Mickey Walker. Jones had him. Pip Damis flattened Joe Braddock (Jim's brother). J ones had him, too.
"I made a career of winding up with the wrong wmner or the wrong member of the family," he grimaced.
Then came the ironic twist which still finds the merry, gray-haired, respected, veteran shaking his head in wonder. After traveling countless miles, handling scores of fighter, finally his hopes diminished to a point where he no longer cared very much. Nigeria, of all places, entered his life and the old dream was reawakened.
"At the time, I wasn't quite sure whether Nigeria was a fabric or a food," Jones confessed. "Still, I wasn't surprised to learn they had youngsters who could fight. After all, what does it take? Ambition, instruction, training, devotion. And no country has a monopoly of these qualities-."·
First, it was Bassey, then the Tiger, now there's another, in Jones' stable, Joe Rafiu King, No.2 ranking featherweight.
"King would make three Nigerian champions all in a space of a few years," Jones mused. "And they do say good things come in threes. However, a fellow I know became the father of triplets a week ago and he hasn't sobered up yett."
It seemed reasonable to assume Nigeria's cauliflower ambassador had gal to be known as Jersey Jones because of the state in which he dwells. Right?
"No, it was this way -. – in a weak moment I took a job with Brown and Bigelow, advertising. Soon I was sent to the home office in St. Paul, presumably as a bright Madison Ave. prospect.
"But I was still hooked on boxing. Across the iiver in Hubbard, Wis., weekly shows were held. I talked the promoter into giving me a bout. Next day I read in the local newspaper that among the preliminary winners was a featherweight named Jersey Jones. People have been calling me that ever since, and up to now nobody in Jersey has sued for slander."
THE 'WE' IS DROPPED
The Tiger leaves for his native land tomorrow. "Our contract calls for a return with Fullmer on January 9," Jones stated. "We'll be ready if Fullmer is. As you know, he was well beaten and badly cut.
"Personally, we'd like to see him wait until next summer. By then his cuts would be thoroughly healed. The fight was a flop financially (the Tiger, guaranteed $25,000, had to settle for $16,000) but otherwise it was tremendous.
"Granted Fullmer doesn't retire, the return, we're sure, would be a big draw. Meantime, we'd like to box Terry Downes in London, only he mightn't be interested now, since he's prospering as a licensed bookmaker."
How about the winner of the Paul Pender-Jose Torres caper November 15 in Boston?
"The Tiger will be happy to battle both of them the same night," was the courageously defiant reply … It was the first time Willis Newman Jones pointedly disassociated himself from the plural phase of the enterprise.