Inducted on November 12, 1993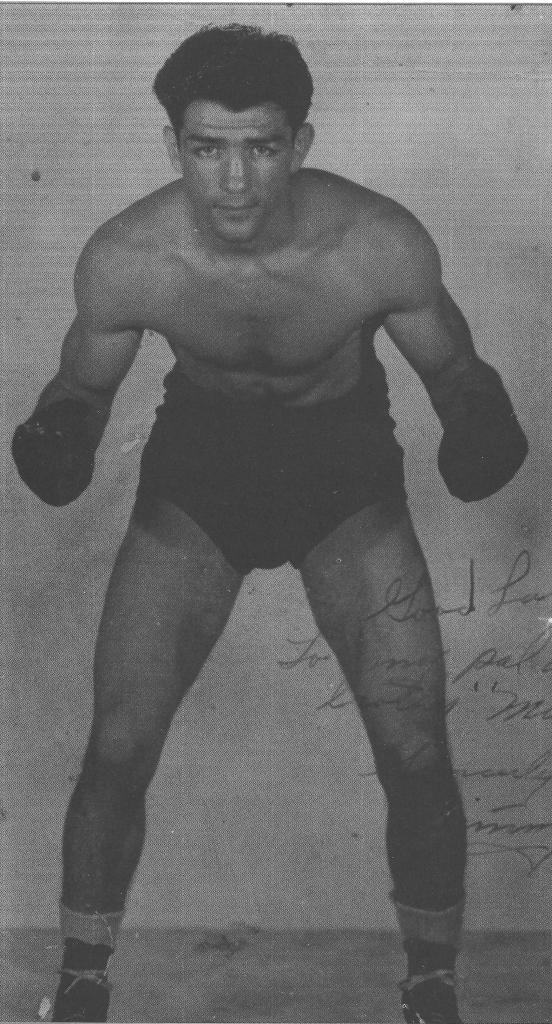 Aggressiveness and a fighting heart are the chief assets that had enabled Trenton's Jimmy "Buzz Saw" Corti to win the 1943 New Jersey State Golden Glove Championship. He was also the Eastern Champion and National Runner-Up that same year. He enlisted in the Navy during World Wall II at the tender age of eighteen. While in the service, Jimmy continued his boxing career, earning twenty wins, all by knock-outs. Upon discharge from the Navy, Jimmy turned professional. He rapidly worked his way up the fistic ladder pounding some of the best known boxers of yesteryear. Jimmy fought seventy-nine fights. His record reveals seven losses with 2 draws. Seventy were knock-outs and decisions.
The youthful Corti's success was often due to a right to the jaw or by hurling a barrage of rights and lefts to his opponents mid section. Many veteran champions such as Jerry Mazza, Tony Ponzillo, Ray Parker and Johnny Douglas in 1945, Jack Cullara in 1946, Jack Weber and Paulie Jackson in 1948 all felt the wrath of Corti's sharp punches. Young Jimmy Corti, the ambitious leather tosser, head-lined many opening boxing cards and charity shows at various arenas throughout the United States. Corti was a battling North Trenton featherweight. He cashed in on his more aggressive attitude and it was his incessant and sometimes damaging body attack that proved his impressive boxing record. He was and continues to be noted as one of the most exciting fighters to grace the local boxing scene. His expertise in the field of pulistic art earned him great respect in the boxing world.
Jimmy and his wife, Mildred, have been married for forty-four years and have six children, James, Jr., Peter, Victoria, Philomena, Gary and Manny. Jimmy and Mildred are also the proud grandparents of eleven grandchildren, Frank, Jr., Danae and Sonny Stillitano, Siena Malkin, Jamie and Diamond lucchetti, Gary, Jr., Shannon and Maria Corti and Matthew and Brianna Russo.
Boxing Record – Jimmy Corti