Inducted on November 5, 1978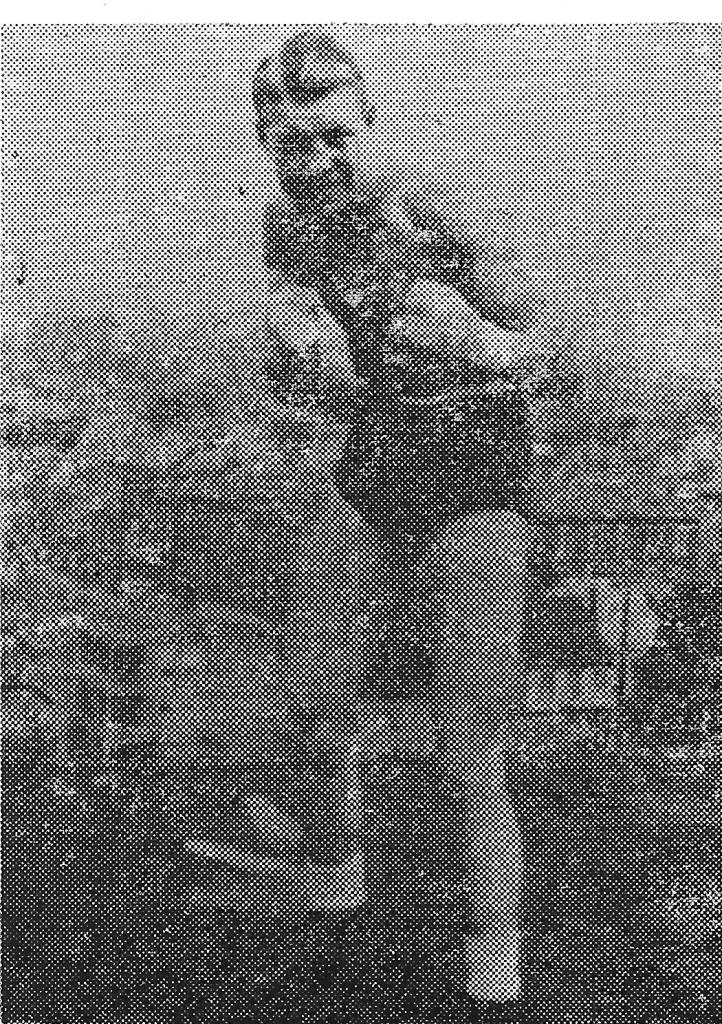 Jackie Stewart was born on September 4, 1918, in Paterson, New Jersey. He had his first workout under Charlie Witten in 1934. Lost his first two amateur bouts. Then had a string of nine straight wins.
Fighting in the Golden Gloves in 1935 the bouts were broadcast by Adam Hats. Sam Taub and Angelo Palange were the announcers. They called Jackie the Blond Tiger and said he had the makings of a champion. He won four bouts and the Golden Gloves Bantamweight title. Also boxed for Paterson Morning Call, winning the Passaic County Championship. After that he entered the Diamond Gloves as a featherweight and reached the finals. He Iost.rhe final bout to Johnny Rohrig, turned pro under the management of Carl Duva. who was State Champion at the time. Jackie then As a pro he started with a winning streak of 20 straight. Starting at 112 lbs. Jackie boxed in every weight class up to middle weight. His best fighting weight was 163 Ibs.
After his bout with Tippy Larkin he joined the CCC's and was shipped to Oregon. Out there he boxed in the State of Washington and Idaho. Winning the middleweight and light heavyweight championship of the district. He returned home and went right back into training under Carl Duva, boxing steadily until W orld War II broke out.
Jackie enlisted in the Coast Guard under Commander Jack Dempsey along with Lou Amhers, Marty Servo, Johnny Colon and Nathan Mann. Serving on a Coast Guard Cutter in the Carribean Sea he boxed in Puerto Rico and Aruba.
While in Aruba Jackie was on the midnight watch when the Boatswain mate on a nearby tanker fell overboard at 12:20 a.m. Jackie left his post and ran along the pier to the ship and with his flashlinght saw the top of the mans head above water. Handing the flashlight to a native guard he dove in and brought the mans head above water. The pier was deserted but with the cammotion the men. started coming off the ships. The sailors threw a line into the water and then proceeded to pull the two men up. The sailor was unconsious at the time. They were not able to pull the men all the way up and were forced to lower them back into the water. After obtaining a ladder they were than albe to get the men up. The sailor was given artificial resperation and taken in an Ambulance. Three month later in a ceremony at the Coast Guard Station in Puerto Rico, Jackie was presented with the Navy Silver Life Saving Medal, which is a congressional medal.
Back in the States he was doing Shore Patrol duty in Norfolk Virginia and boxed on Chris Dundees pro shows. In 1945 Jackie met a Spar Jessie Baker, from Denver, Colo. and they were married three months later. They have two daughters, Jessica Newton and Jacqueline LoCicero and a son Jerry. Also they are now blessed with two grandchildren.
Jackie has had 12 Amateur fights and 78 probouts. Among some of the stars he has boxed are Tippy Larkin, Jose Basora, Johnny Rohrig, Tommy Roman (4 times), Ralph Vona, Wild Bill McDowall (3 times), Jackie Byrd, Bill Ryans, Buckey Keyes, Dynamite Joe Rindone, William Henry Cheatum, Laverne Roach, Victor Troise, Irish Jack Tolson, Irish Dennis Deagan, Snag Trobridge, Jimmy Cogman (4 times), Young Al Brown, and Andre Sarilla and many others.
Jackie is an active member of North Haledon American Legion Post No. 428, with a continuous membership of 24 years. He was elected Post Commander in 1964.
Helping with the children of North Haledon community he was a member of the North Haledon Board of Recreation and also Assistant Cub Scout Master in the Boy Scout Troop No. 71 of this town. He is also a member of Ring 102.
Stewart now works as a sign painter for United Outdoor Advertising. He has lived in North Haledon, New Jersey for 26 years.
Boxing Record – Jackie Stewart