Inducted on October 29, 1982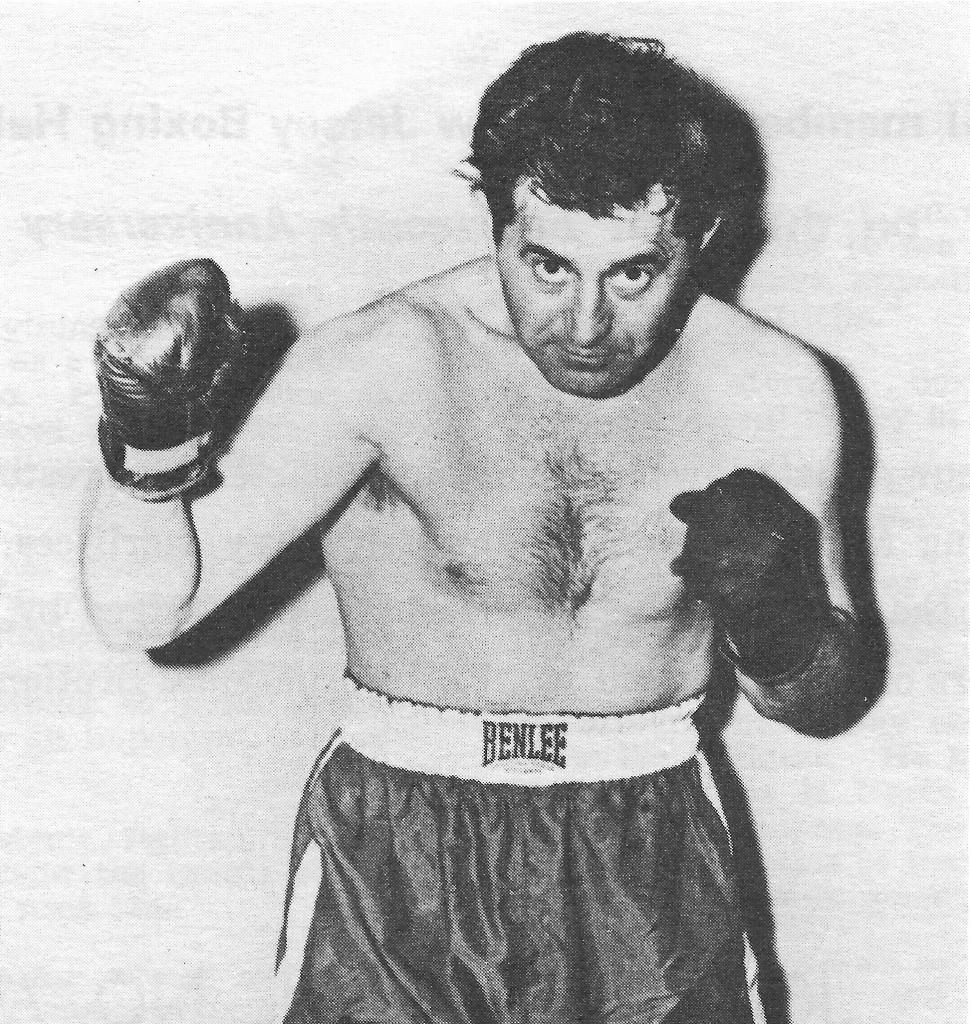 Raised in the tough 14th Ward of Newark, New Jersey, which produced many great fighters, Jack Reno was destined to become a fighter, following in the footsteps of his two older brothers, Joe and Danny.
Reno had his first amateur bout at the age of 16, scoring a two-round knockout. He went on to participate in 80 amateur bouts, winning 75 and losing 5.
Among the great amateur boxers of that era, Reno fought and defeated were such stars as:
Mickey Fisher, N.J. State Lightweight Champion;
Buster Hardy, N.J. State Welterweight Cham-
pion;
Petie Cara, N.Y. Golden Gloves Champion; Willie Lewis; Jimmy Cogman, etc.
He lost to the defending national champion Frankie Williams in the National Championships.
His professional career dates back to 1933. He worked as a lumberjack at Ricker Mills, Vermont and boxed throughout the New England states. After a succession of bouts in which he remained undefeated, Reno won the Vermont Welterweight Championship, defeating Ray Teja of Barre, Vermont and successfully defended against "Kid Cocoa."
He then traveled to Canada where he was matched with Larry "Kid'; Mercier, the Canadian Welterweight Champion, who had recorded a recent win against Frankie Petrolle of Fargo, N.D. Although many ringsiders thought that Reno had won a clear cut victory, the decision was a draw.
Jack compiled a pro record of 36 wins, 0 losses and 2 draws. After an absence from the squared circle upon arriving back to New Jersey, Reno attempted a comeback under the management of Joe Grace and fought a series of no decision bouts before entering the Armed Services. He is proud of his record: He was never knocked put in his amateur or professional career.
Serving his country proudly Jack was assigned to Moore Field, Texas; It was there that his expertise in the Physical Fitness Training Program proved invaluable.
He applied for overseas duty and saw service in the Philippines, Korea and after the war, he coached the Korean Boxing Team to first place in the Army Olympics in Sen dei, Japan.
He joined the Newark Police Department in 1947 and worked with P,A.L. youths and was the New Jersey Golden Gloves head coach for 15 years. After retiring from the Police Department, Reno was appointed to the New Jersey Racing Commission. He is currently Chief Inspector at the Meadowlands.
Jack is married to the former Jutta Englert.
They have two sons, John Robert and Peter; on the distaff the lovely Karen.
MARIO J. CENTI, President.