Inducted on February 24, 1984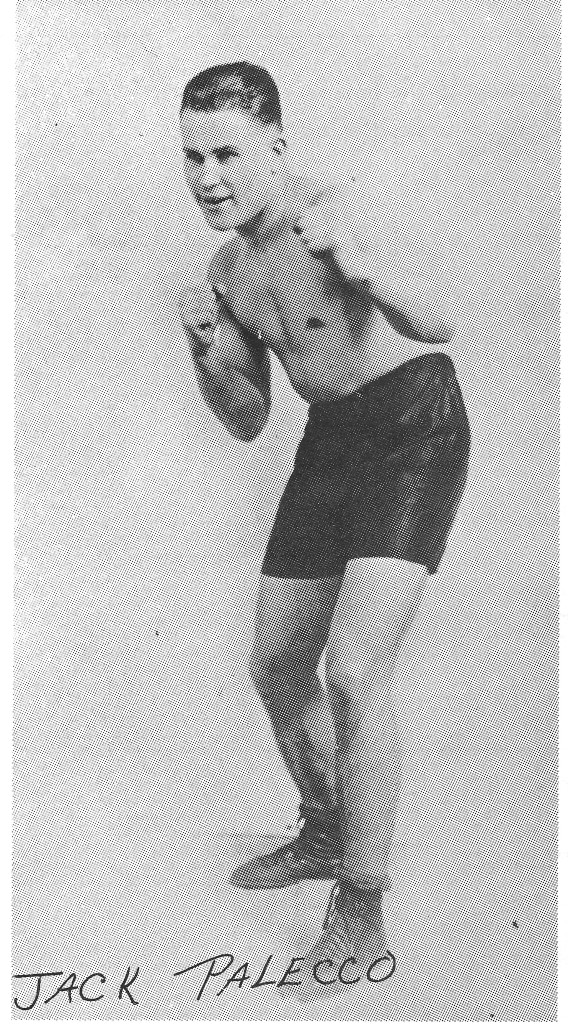 The name Palecco is indeed a fighting name from four fine Boxing prospects, Jack, Babe, Ray and Gene. Each a master of the art of fisticuffs; each a gentleman.
Jack was the oldest. He competed in and out of state, performing at his managers discretion. His record was without question one of the finest in the Garden State. Jack compiled a list of 51 victories, against three losses and one no contest. Contrary to the 'crowd pleaser type, the call for his services was continually in demand as a result of his boxing agility, speed and power.
He competed against the top boxers of his time … Fred Neil, Lou DeMaio, Frankie Marks, Mickey Russo, Joe Casella, (Hall of Famers of 1982) Mickey Summers, Benny Levine, Charlie Wells and many more, His knockout over Kid Huckles, 48 seconds into the first round, is among the quickest recorded knockouts in New Jersey.
Many fine compliments can be made for this fine person for his charitable contributions among the religious and civic organizations. His efforts were unending and will always be remembered.
At Phoenix, Arizona on August 16, 1976 Jack was called from this earth. He was 68. We all miss his wisdom, his care, and especially, his Love. I wish to express my appreciation, on behalf of the Palecco family, for Jack's induction to the most popular – NEW JERSEY BOXING HALL OF FAME.
Helen Palecco Sister- In- Law