Inducted on November 5, 1978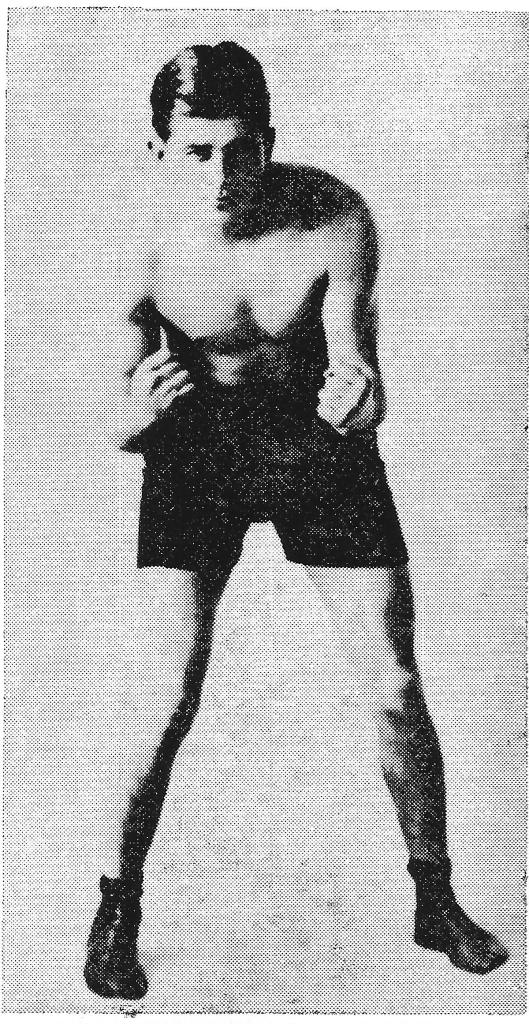 Jack McFarland was born Henry Forest on November 27, 1901, in the Ironbound Section of Newark, New Jersey. He did much of his boxing out of Elizabeth, which was then known as Betsytown. Hence, the local sportswriters dubbed him "The Betsy town Terror." McFarland boxed many of the top fighters of his day from 1919 to 1930. They include: Benny Valger, whom he defeated, Lew Tendler, George Ward, Charlie Small, Sergeant Sammy Baker, Paul Doyle, Harry Martone, Irish Fagan, and Pete Hartley.
He first started boxing at the Old Paddy McGuigan's "Bucket of Blood," in Harrison, N. J., and he won his first fight and earned a purse of five dollars, which was more than he earned for a week of work at a Newark machine shop. His second bout at McGuigan's brought him a purse of eight dollars.
Jack was managed by Johnny Anthes of Elizabeth, whom Jack revered. Anthes discovered and trained both Mickey (the Toy Bulldoy) Walker, former Middleweight Champion, and Jack McFarland, the Betsy town Terror. McFarland trained with Mickey Walker in the early days. Jack first trained at the old Lorraine A.C., in Harrison, the Sacred Heart Club, on Spring Street, in Elizabeth, subsequently at the old Gus Troxler gym in Newark, Buck Joseph's Camp, in Nutley, and the wellrenowned Madam Bey's Training Camp, in Catham Township, New Jersey, where he met and spoke with Max Schmeling, while the German was training there.
Jack was thrilled after his fight with Billy Angelo, at Ebbett's Field, when he was walking back to his dressing room after the fight and somebody said, "Hello," to him. It was Gentlemen Jim Corbett.
Jack is totally blind today, after suffering an eye injury in the early forties, in an industrial accident. However, he has 20/20 sight, that is, insight and foresight, which is illustrated in a poem written about him, entitled, "My Friend Jack," by Walter Wallace, of IVBA Ring No. 25. Adrian Bailey, founder of the Hall of Fame, has placed that poem in the Museum of the New Jersey Boxing Hall of Fame, in Long Branch, New Jersey.
Jack was the brother of the late Doc Conrad, another top-notch fighter, who also toed the mark with some of the toughest boxing men of the times. Today, Jack and his lovely wife Gert, reside in Brick Township, New Jersey. They are the proud parents of two wonderful daughters, Mrs. Frank (Jean Forest) Nisch, of Irvington, N. J., and Mrs. (Carol Forest) Halloran, of Union, N. J. They have five beautiful grand daughters and one grandson and one great grand daughter.
All of Jack's friends are proud of him and are happy to see him entered into The New Jersey Boxing Hall of Fame. This rugged battler fought some national top-liners and was one of the hardest sluggers in any league.
Alter 11 years and about 150 bouts, the highest single purse he ever received was $1,400 to split with his fight manager after a fight with the feared Freddie Polo of Silver Lake.
He is an honorary member of Ring 25, Essex, Morris and Union County, and also a member of Ring 34 in Long Branch, New Jersey. He is also a member of the National Turners of Irvington, New Jersey.
Boxing Record – Jack McFarland