Inducted on September 23, 1973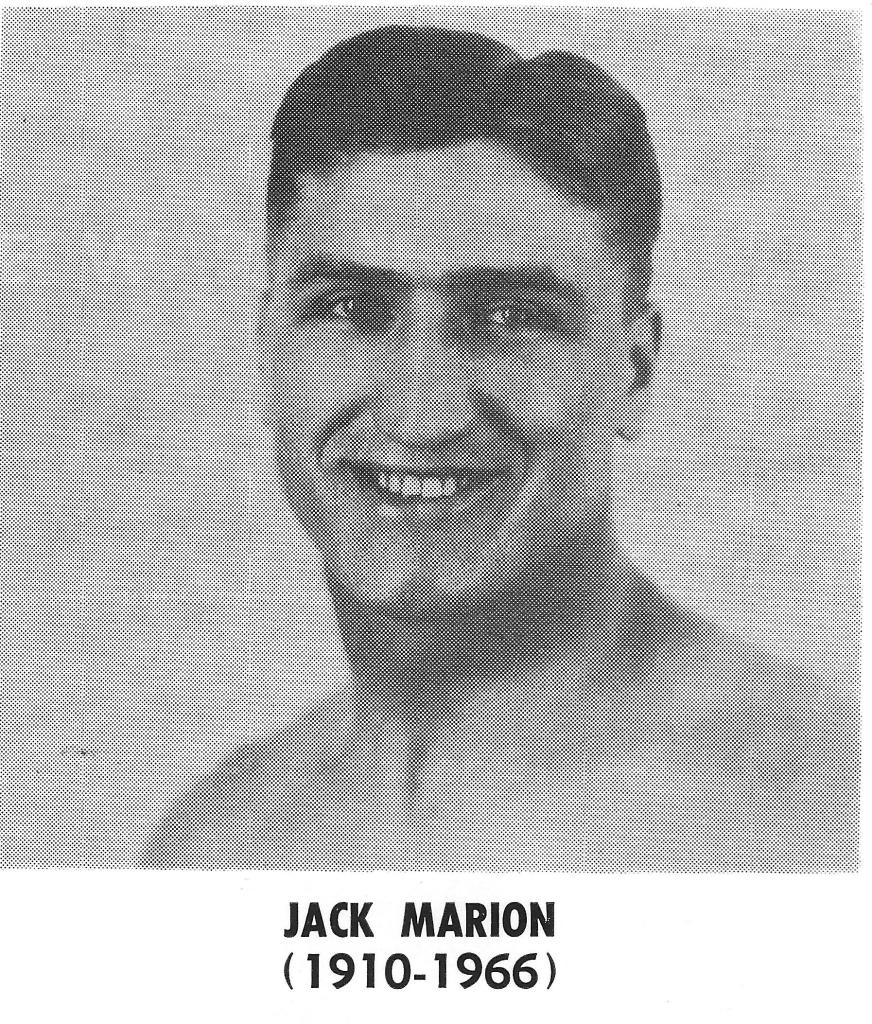 Jack Marion a hard hitting heavyweight, was from the Silver lake section of Belleville, New Jersey, and was known as the Silver Lake Assassin. This is due to the fact that the 50 professional bouts Jack had, hardly ever went past the first two rounds, and all but a few fights were knockouts. Jack Marion fought in the era of 1927-32.
Jack Marion was trained 'by the late 'Rocco Ccponeor known in the boxing circles as Rocky [Daniels. He fought in such places as Newark, Miami Beach, Sea Girt, Asbury Park, New Brunswick, and Long Branch. Jack fought in the heavyweight division and he weighed in at between 180-185, in each of his bouts. Jack's promoter in the Newark area was Mr. William Gilzenberg, who today is active in professional wrestling promotion.
A few of Jack's bouts worth recalling are following: On April 14, around 1928 was devastating K.O. of Jack Johnson a colored heavyweight in 30 seconds of a scheduled six round bout. Another bout took place on December 5, 1930. Jack knocked out Manus Hartman in Asbury Park, New Jersey, Hartman was from Trenton, the bout lasted 50 seconds. This bout marked Marion's thirteenth knockout in fourteen fights, a remarkable record by any standards.
Another bout as Jack Marion fought Bunker Hill, a big colored heavyweight who stood well over six feet tall, and weighed 225 pounds. Jack only stood 6 feet, and 180 pounds. He completely out classed Hill, and put him in less than two rounds.
In closing I would like to say ,that Jack Marion, will sorely be missed by his many boxing fans in the New Jersey area, and in other areas that he fought. A truly primed 'boxer taken from our midst on October 13, 1966. May his soul rest in peace.
Boxing Record – Jack Marion