Inducted on Sunday, September 24, 1972: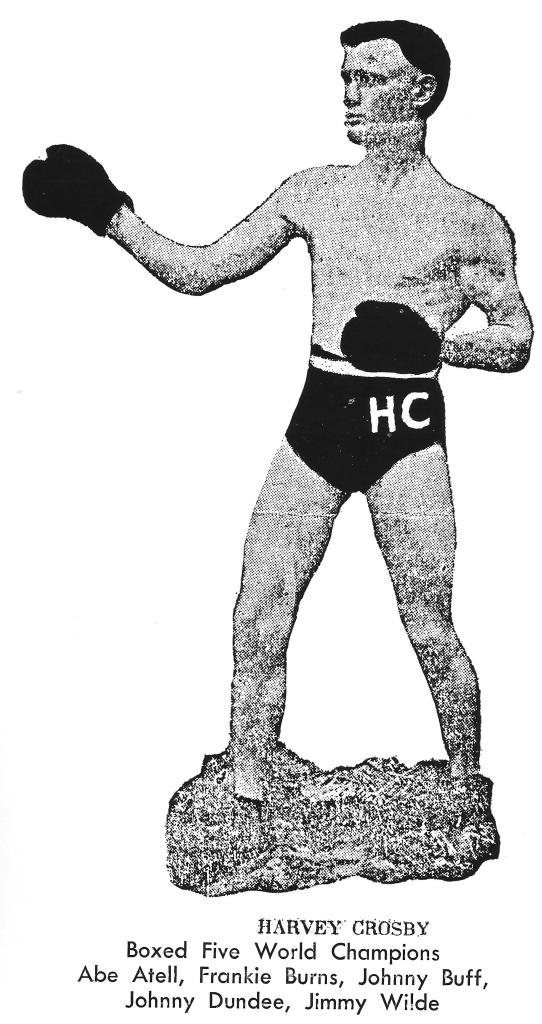 Harvey Crosby, Sr., of Bayonne "The Bayonne Boilermaker", great fistic idol, met 5 World Champions. Father of the fighting Crosby brothers, Art and Harvey.
Harvey Francis Crosby died at home on November 17, 1939 at the age of 46 years, 4 months and 12 days. He had what was called at the time a creeping paralysis that gradually took away his ability to walk.
Boxing Record – Harvey Crosby