Inducted on October 30 1977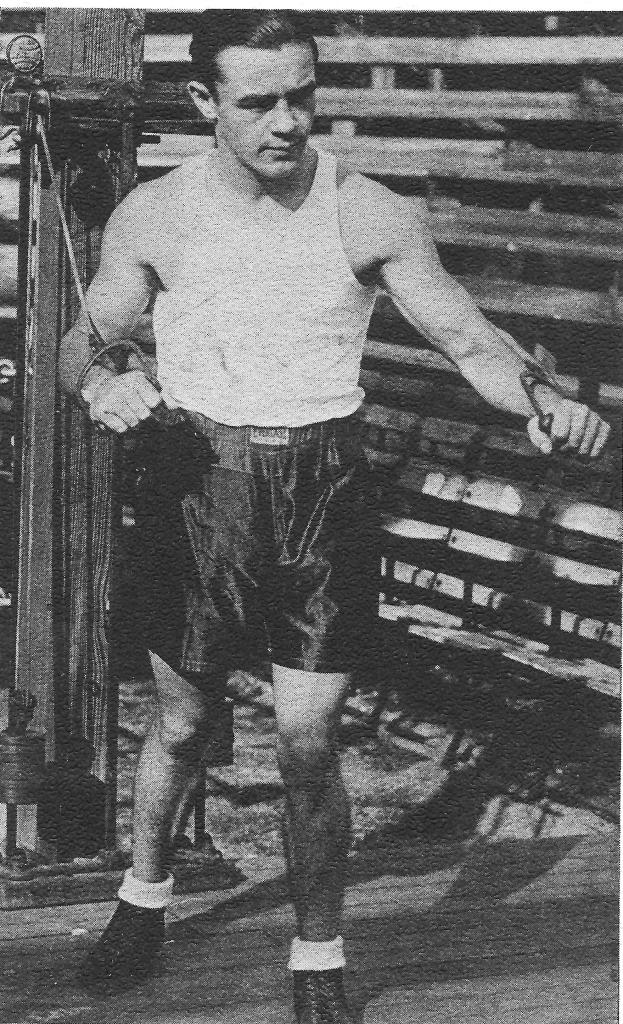 Harry is the older half of the Carlton induction team, as he was born 2 years before his brother, Frankie. He was born on March 5th, 1910, also in Jersey City.
Not having any amateur experience, his pro debut occurred at the Oakland A.A. in Jersey City in 1927, vs. Eddie Morris. His career lasted until 1935, with a total of 150 bouts. He won 100, lost 15, had 20 draws and 15 no decisions.
Record books show that in 1929 out of 11 bouts he had a 10 round loss to Allie Ridgway and a 10 round draw with Don Valente, the other 9 were wins.
In 1930 out of 6 contests he lost a 10 rounder to the great Tony Canzoneri, had a win and a draw with Harry Blitman and a win over Babe Herman.
In 1931, out of 12 bouts, he had 7 wins, 2 draws and 3 losses. These 3 were to Ralph Lenny, Tony Herrera and "Young" Zazzarino, all top men.
The next year out of 17 bouts, he won 7, had 5 draws, one of which was with Stanley Loayza, another with Benny Bass, and one each with Lou Lombardi and Lew Raymond. Losses were to G. Salvadore, Stanley Loayza, Joie Costa, Joey Ferrando, Billy Hogan and Eddie Dolan.
In 1934 and 1935 with his career coming to an end, he lost 3 out of 5 bouts. Losses were 10 round decisions to Sammy Fuller, Teddy Loder and Eddie Ziuk.
Harry is now a member of Ring 34. Having moved from Jersey City about 14 years ago to the Jersey Shore, he is with the Toms River School systems, is married to the former Florence Mills, and they are the parents of a son and daughter.
Boxing Record on BoxRec – Harry Carlton