Inducted on November 9, 1995
HARRY "the Bat" BARONE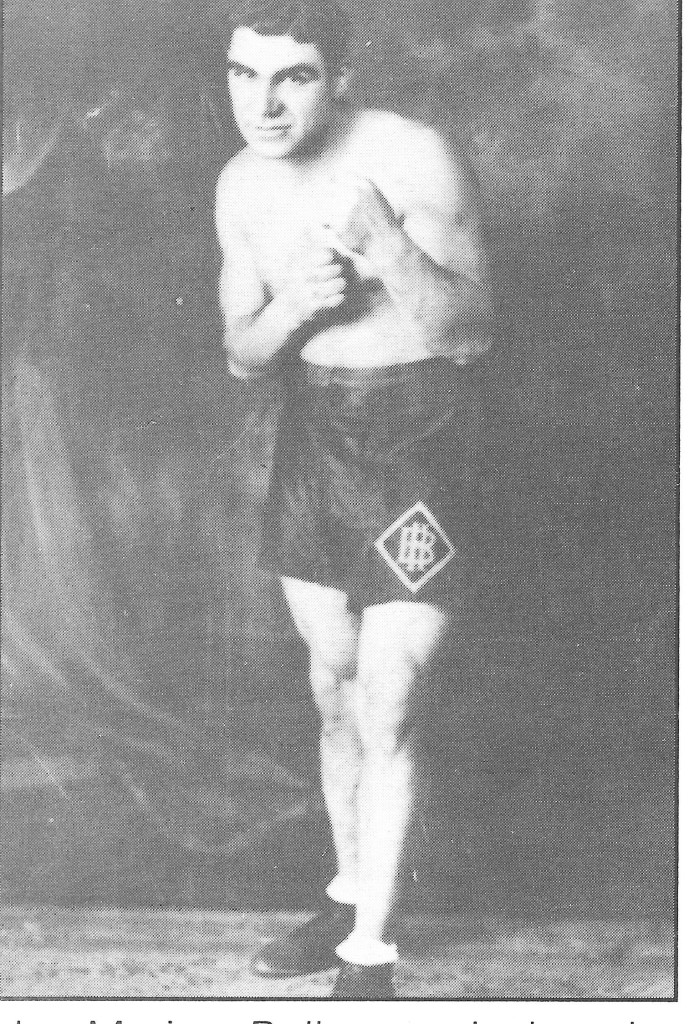 A product of Jersey City"s Marion section, Harry was born March 3, 1907. The fourth of 11 children, 9 brothers and 2 sisters, to Salvatore and Norma Barone.
After graduating Public School #23, Harry spent 3 years in his native Sicily before returning to the Marion section at age J 7. He joined the United States Navy in 1924 where he spent the next 4 years in service to his country. While in the Navy, Harry took up boxing to help pass the time. Before being honorably discharged at age 21 in 1928, Harry's boxing record, in the service, won him the title of Welterweight Champion of the Pacific Fleet. Two years later, in 1930, Harry was recognized as the welterweight champion of the state of New Jersey. By 1933 Harry had married and retired from boxing but not before completing a career that included 170 bouts and scoring, an impressive, 28 straight knockouts. While still in his twenties, Harry turned to football. He played semi-pro ball with
the Marion Bullets and, then later, the Marion Selmods who had won four, straight, State Championships.
In 1938 Harry became a founding member of the Heavy & General Construction Laborers Local #472. As a laborer, he worked on projects like the Tonnelle Avenue Circle, in Jersey City, and was part of the crew who built the approach to the Lincoln Tunnel. During that time, Harry rose from laborer to shop steward for the Franklin Construction Co. Shortly thereafter, he was made foreman. After fifteen years of dedicated service to his union, Harry was promoted to the position of Business Representative of Local 472. In the years to follow, Harry was respected as one of the nations top labor leaders.
Harry; legacy as a man who took care of the working man, would not be equaled. Harry always' found work for those who were willing to work. If you had a family to support or even if you were just starting out in life, Harry had a job for you, if you wanted it. He found employment for countless people, on dozens of construction jobs, and his only satisfaction was in knowing that he helped his fellow man become a productive part of our countries work force. Although retired from boxing, Harry spent many years as an active member of the VB.!,. Ring # 14 of Hudson County N.J. As its president he helped his fellow members on a daily basis. Harry Barone died, at the age of 66, But to hear his friends speak of him, even today, one would think he still walks among us.
As an athlete, Harry's record speaks for itself. As a human being, those who knew him, for the kind and caring person he was, speak of their good friend and remember him lovingly!