Inducted on November 10, 1994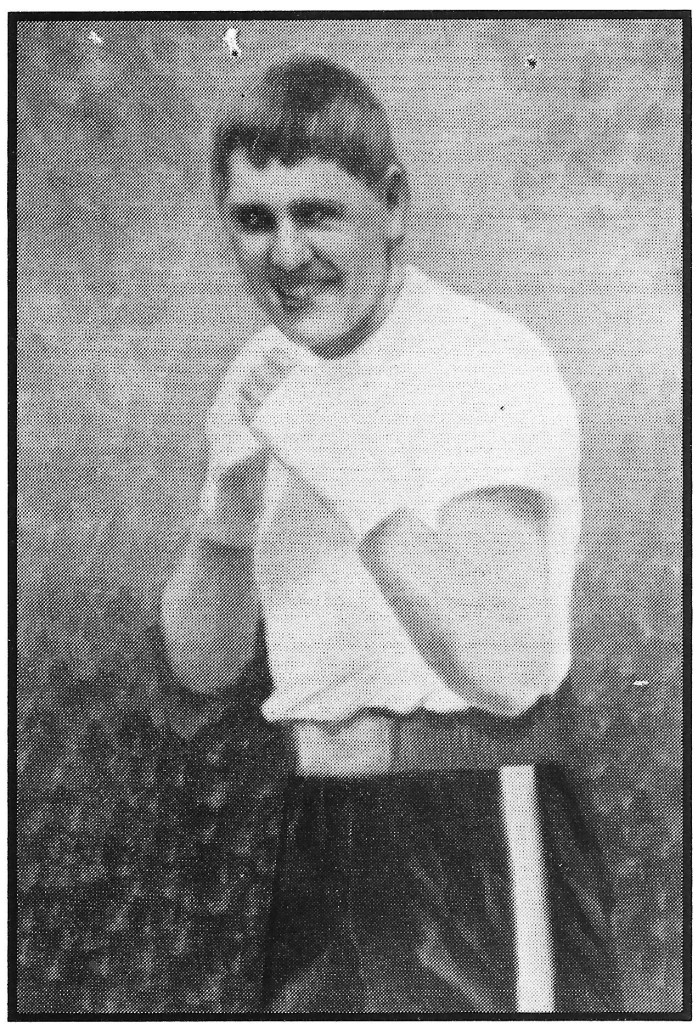 George is the son of the late Jack "Larkin" Amato. He practically cut his teeth on a boxing glove. His dad laced a pair of gloves on him as soon as he was able to walk. At age 7, young George won his first title, "Paperweight" Champion of the Passaic Boy's Club (1939).
As the years went by, George fought numerous Exhibition and Smoker bouts throughout the Metropolitan Area. There were two memorable bouts. One was a 3 round exhibition at a Diamond Gloves Show in Paterson refereed by none other than Lou Costello's partner, Bud Abbott! The second bout was refereed by Baseball Hall of Famer, Phil Rizzuto. By age 14, George was offered a boxing scholarship to Syracuse University. During these formative years, training was never a problem as there was always a gym and plenty of sparring partners right in his backyard. He also trained in Sullivan's Gym in NYC where he was trained by the late, great Whitey Birnstein, Rocky Graziano's trainer.
At age 15, George had his first amateur bout at the Jersey City Garden, weighing in at 165 lbs. During the next 5 years, he engaged in 36 amateur and PAL bouts in the Metropolitan Area and New England states. His record: 34-1-1. During this same period, he held Professional Manager and Seconds licenses in NY, NJ, PA, CT, and MA. When he was 17 years old, he traveled with members of his dad's stable to Boston, Scranton, Buffalo, Rochester, Lynn, Atlantic City, Binghamton, Providence, and so many others, that by the time he was 19 he was an expert corner and cut man.
In 1953 with the Korean War raging, George was drafted into the Army. Arriving at the front in June of that year, he was assigned to the 45th Infantry Division. When the war ended, a boxing tournament was arranged. George entered and emerged as regimental heavyweight champ (192 lbs.). Shortly after, he was appointed Coach and Trainer for the 180th Regiment. During the remainder of his tour of duty, he served as Special Services Sergeant. He engaged in bouts in Korea and Japan, and finished with a record of 13-1-2. When heavyweight champ Rocky Marciano scheduled a tour of Korea, George was selected as one of six sparring partners to make the tour. Unfortunately, the tour was canceled because of a death in Rocky's family and it was never rescheduled.
In 1955 he hung up the gloves and married the former Irene Seeley. He remained active as a manager, second, and trainer. Also active with the V.B.A. (Veteran Boxers Association), he is a founding member and past President of Ring #9 of Passaic and Bergen counties. He was also active within the International V.B.A. Organization. In 1965 he was honored with the prestigious V.B.A. Award: "The Golden Glove Award". In 1969 George was elected to the Garfield, NJ City Council, where he served as Councilman from the 5th Ward for 2 terms.
In 1993 George retired with 25 years of service in the Army and National Guard. He is a member of VFW Post #2867 and AMVETS Post #13, both of Garfield.
Presently, George resides in Pine Brook, NJ with his wife, the former Karen Stone. Their children, Jack, Randy, Craig, and Lisa, and their spouses Nancy, Sandy, Jill, and Hans have blessed them to date with four beautiful grandchildren: Gabriel,Samantha, Meg, and Alexis.
George thanks the Hall of Fame organization and is extremely proud to join such honorable company and to join his dad who entered the Hall in 1989 (posthumously).
Former councilman, amateur boxer dies at age of 77
September 14, 2010, 10:01 AM
Former Garfield City Councilman George J. Amato passed away on Aug. 21. The Garfield native and famed amateur boxer was 77 years old.
Amato, who had moved to Rockaway Township later in life, was a Korean War veteran who served in the Army and the Army National Guard for 25 years, retiring from the service in 1993. He was a former member of the city's VFW Post 2867 and the AMVETS Post 13.
As an amateur boxer, Amato won his first title at the age of 7 when he was declared Paperweight Champion of the Passaic Boy's Club in 1939, according to the New Jersey Boxing Hall of Fame website.
Due to his success in the ring, Amato was offered a boxing scholarship to Syracuse University at just 14 years old and by age 15 completed in the first of 36 amateur bouts, according to the Hall of Fame. Amato was drafted into the 45th Infantry Division in 1953 and later served as special services sergeant. During his time in Korea, he competed in bouts and was appointed trainer and coach for the 180th regiment.
He was president of the Veterans Boxing Association Ring 9 and was inducted into the New Jersey Boxing Hall of Fame in 1994.
In addition to serving as a councilman for two terms, Amato was the founding member of the Kennedy Democratic Club. He served as Democratic county committeeman and municipal chairman for the Garfield Democratic Club. He was also honored with the opportunity to serve as Sergeant of Arms in the New Jersey State Senate.
Amato's first wife, Irene Seeley, passed away 35 years ago. He is survived by his second wife, Karen, of Rockaway Township, along with his children Jack and his wife Nancy and Lisa (Hans) Agostini. He is also survived by his grandchildren, Samantha, Alexis, Gabe, Ben and Renee; and his sisters, Marilyn Lonati and Tena Casper.
A funeral service was held on Aug. 24 and entombment was at Garden of Memories in Paramus the following morning. Friends and family members were received at Norman Dean Home for Services in Denville prior to the evening funeral service.