Inducted on November, 2011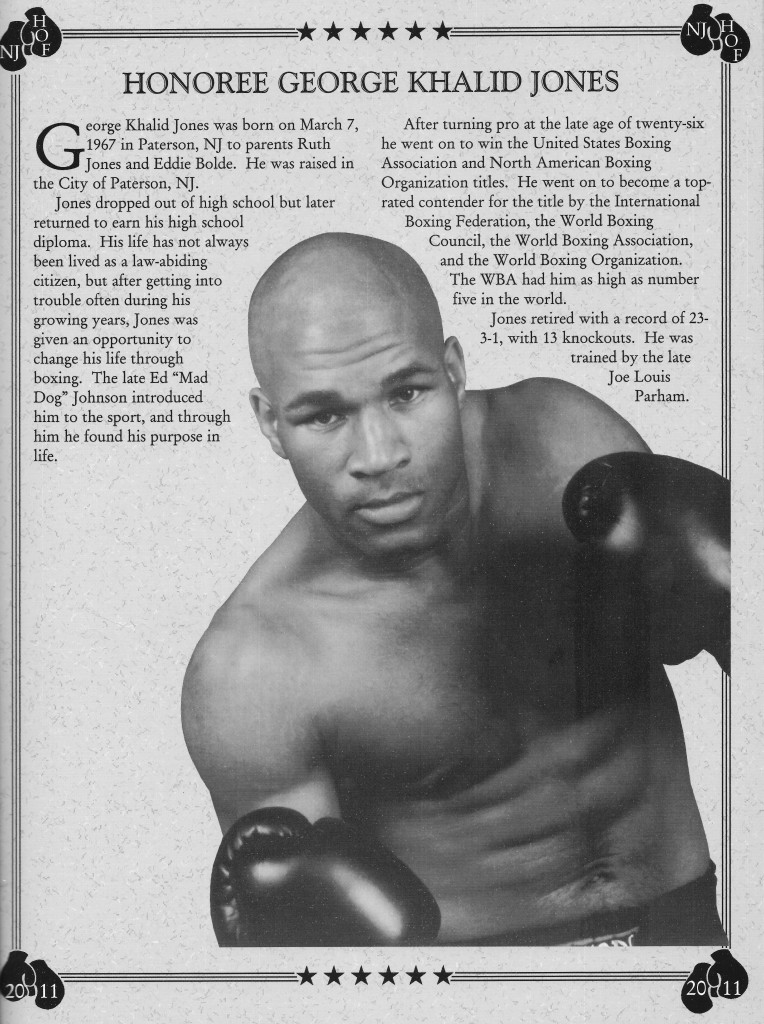 George Khalid Jones went from a fatherless childhood and 11 years of prison to become a successful professional boxer and father of four boys.
Jones stopped boxer Beethaeven Scottland in the tenth round of a 2001 bout refereed by Arthur Mercante Jr., where Scottland fell into a coma and died. Jones overcame darkness and depression when he received a called of compassion and forgiveness from the late Beethaeven Scottland's wife, urging him to resume his career to become a world champion. He went on to win the USBA and NABF Light Heavyweight titles, and lost an IBF world title eliminator in his last bout to Glen Johnson in 2005 and never fought again.