Inducted on November 9, 1995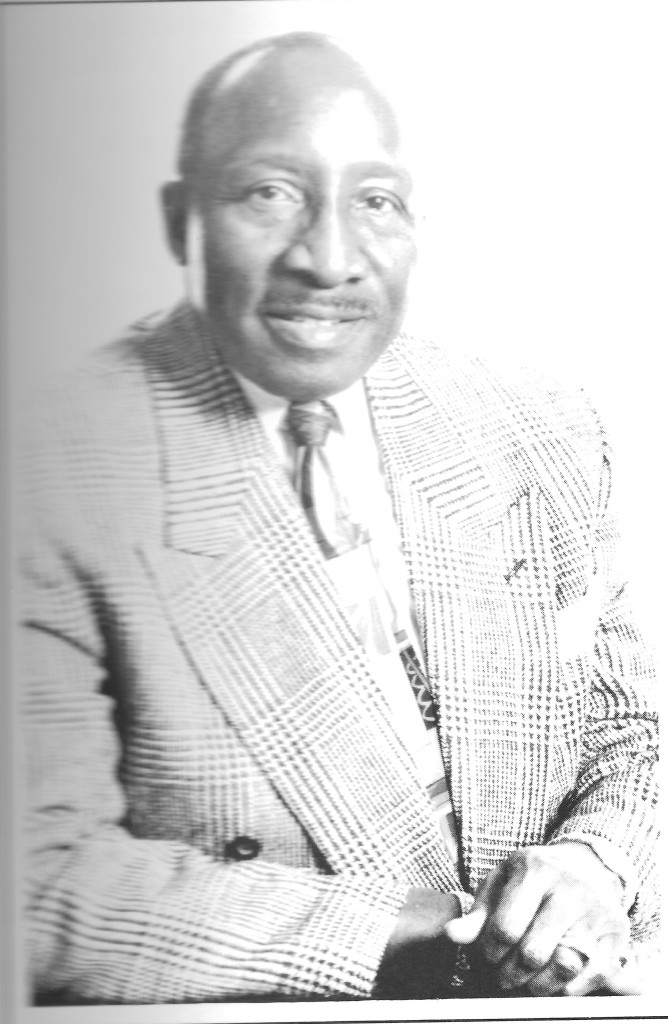 George Branch began his boxing career in 1945 at the famous Tom Gardner Gym in Newark. He learned well to ply his trade under the tutelage of Tom Garner, "SPEEDY" Tompkins his trainer and while sparring with such talents as Charlie "Red" Williams, AI Mobley, Bennie Williams, and Frankie "Kit" Carson.
After an amateur and professional career which was cut short by a nerve problem, George turned his attention to training both amateur and professional boxers, culminating with the world class Lloyd Marshal and his current heavyweight Art Tucker.
Mr. Branch's concern for and interest in youth was evidenced early on when he co-founded, with Dr. Timothy Still, The West Kinney Jr. High School Scholarship fund Committee, which raised monies to send impoverished, but educationally deserving youngsters to colleges and other institutions and higher education. George also co-founded with his long time friend and colleague, Tommy Parks, the Parkbranch Boxing Club in Newark. The laudable goal of Parkbranch was not only to teach young boys the manly art of self-defense, but at the same time limited eligibility to those who were actively pursuing and education. Thereby encouraging drop-outs and potential drop-outs to continually better their lives .
Mr. Branch was born in the rural south where blacks were more encouraged to do field work than to get an education.
As a result, George, as an adult, struggled in an evening school in Newark to earn a High School Diploma and, by the dent of sheer determination, after being elected to the Municipal Council in the City of Newark, he earned a B.A. Degree from St. Peter's College in Jersey City.
This versatile public servant along the way managed to co-fund the Scholarship Foundation of the Newark Housing Authority as well as Project Pride which, through it Project Pride's Annual Football Game has raised over $1.8 million or scholarships.
George is Married to the equally vibrant and dedicated Joyce More Branch.
Finally, those of us who know well Councilman George "BUDDY GEE" Branch congratulate the membership of the -New Jersey Boxing Hall of Fame for inducting such a deserving Leader, Teacher and Athlete into this prestigious organization.
George 'Buddy Gee' Branch, former Newark councilman, dies at 80
By
on September 01, 2009 at 8:10 PM
NEWARK — Remembered as a tireless champion of seniors and kids, former Newark City Councilman George "Buddy Gee" Branch died today in North Carolina, family and friends said."George's motto was never look down on a man unless you intend to pick him up," his wife, Joyce Branch, said today from her North Carolina home. "He carried that through with politics and his life."
Branch was elected to the Newark City Council in 1982 and represented the Central Ward for 16 years before losing the seat to Cory Booker in a closely watched — and at times acrimonious — election. But Booker, along with friends and family, remembered Branch fondly today as a man who left the battle in the ring.
"When the fight is over, it's over," Mrs. Branch said of her husband's philosophy.
"It's the passing of one of our legends," said Booker, now the city's mayor. "My first entry into politics was going up against the lion of the Central Ward." Despite the tough race, Booker said Branch always carried himself with "dignity and honor."
The son of sharecroppers, the 80-year-old former boxer moved from North Carolina to Newark with his family in the early 1940s. He dropped out of school at age 16 to support his mother and siblings. Branch discovered fighting as a means to earn money, but he never forgot the lesson he learned from friend Kelley Marx, then-owner of the Clinton Milk Co.
"If you ever want to do anything in the world, you have to read the paper," Marx told Branch, according to his wife. He would return to night school years later to get his high school diploma and eventually a bachelor's degree in urban studies from Saint Peter's College.
After his own boxing career ended, Branch helped coach scores of other fighters, some of whom went on to win golden gloves. But throughout, he sought to counsel and raise money for the kids of Newark, according to his longtime friend and ally Councilman Charles Bell.
"He worked for the young people from Project Pride to passing legislation," Bell said today, calling Branch a "champion of the people — from maintenance workers to corporate giants."
Project Pride, co-founded by Branch, Bell and Star-Ledger sports columnist emeritus Jerry Izenberg, provides money for citywide sports programs. The bulk of the funding comes from the annual Pride Bowl, a major October football game between Division III teams.
Branch was also widely credited with helping to oversee the rebuilding of the Central Ward after the 1967 Newark riots. In addition to housing, Branch helped a dozen churches acquire city land to build sanctuaries, schools and community centers.
Twenty-six years ago, Branch met his wife at a Christmas party thrown by then-Councilman Ralph Grant.
"We went through a lengthy courtship — two years — today that's lengthy," she said. The couple would have celebrated their 24th anniversary in less than two weeks.
"I haven't regretted a day since," Mrs. Branch said today from her North Carolina home, where the couple moved after Branch underwent a brain operation in 2004. In declining health, Branch had returned to his native North Carolina both for the climate and to be near his children, two of whom are doctors.
"The move was a necessity," Mrs. Branch said.
The couple has two other children and four grandchildren who will be returning to Newark this weekend for a Saturday 11 a.m. funeral at St. James AME Church. The funeral is likely to see major turnout from the Newark political establishment, as well as countless community members.
"Wherever he went people knew, loved and respected him," Bell said today. "That will be the summation of Councilman George Branch."
Boxing Record: click