Inducted on September 22, 1974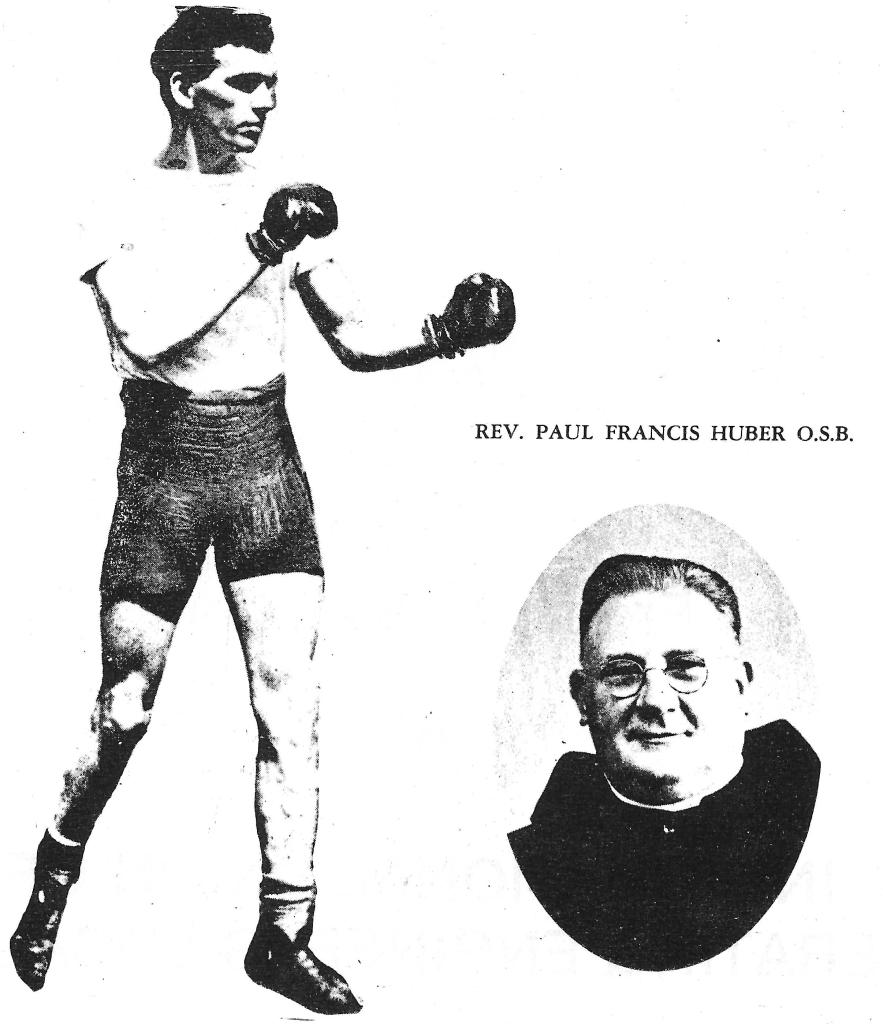 Rev. Paul F. X. Huber, O.S.B., Pastor Emeritus, was born August 16, 1896, in Newark, New Jersey. As Frankie Huber, he began a boxing career in 1912, scoring a 4 round kayo, in Gus Troxlers Gym. His boxing and punching ability made him a favorite and a star bout performer on the Troxler Gym Programs. Frankie engaged in 27 bouts, winning 26 of them, 18 by knockouts, while losing only one. Boxed Jimmy McVey, Frankie Dowd, Tommy Houck, Nick Kline, and the great Ad Wolgast, a toe to toe slugfest, with Huber winning by a knockout. Retired in 1916, at the age of 20, and attended St. Benedicts Prep School in Newark and St. Anselms College in Manchester, New Hampshire. While attending these schools, Frankie held the position of Athletic Director, teaching boxing to the students. From 1920 to 1924 he attended Seton Hall College in South Orange. Graduating, he entered the Benedictine Novitiate at St. Vincent's Archabbey at Latrobe, Pennsylvania and was professed as a Monk in September, 1925. Frankie Huber, ex-boxer, was ordained to the Priesthood on May 25,1929.
Father Paul has taught at St. Benedicts Prep, Pastor at St. Benedicts Church in Newark, and Pastor of Sacred Heart Church in Wilmington, Delaware. While serving in the Newark area, Rev. Huber was Chaplain of Local 825 of the Operating Engineers for 29 years. Retired since 1968, Father Paul, still travels to Chestertown, Maryland, every Sunday to offer Mass.
Always interested in Youth. rebuilding their schools, doubling their enrollment, and helping people to find God and themselves, has been the life work of Rev. Paul Huber, since retiring from the ring in October, 1916.