Inducted on October 30, 1977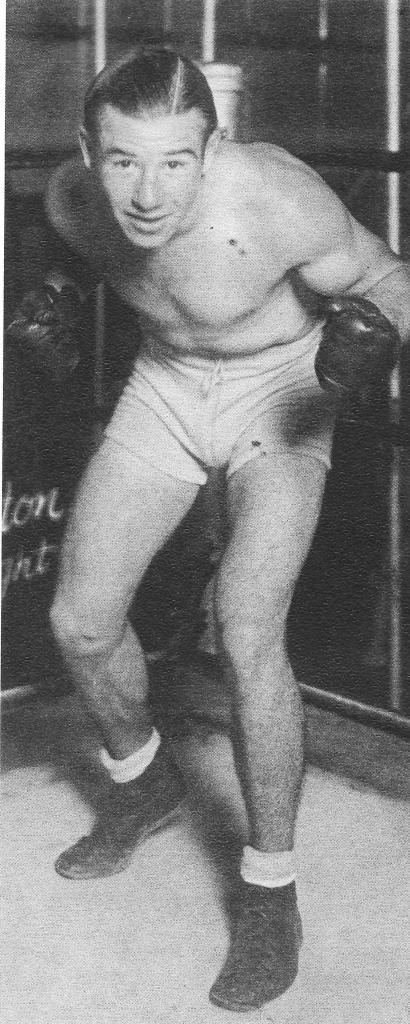 Born in the old Horseshoe section of Jersey City in 1912, Frankie learned at a very early age the gallant art of boxing. When just a teenager he began boxing and turned pro in the height of the Depression, 1929.
Encouraged by the success of his older brother Harry, and a love of the game itself, he went on to fight some eighty bouts, four of which were fought in the granddaddy of all boxing arenas, Madison Square Garden.
He boxed in Holyoke Mass. and Springfield, Mass. at least thirtysix times. He trained with the best – the best being Kid Chocolate, Tony Canzoneri, Barney Ross, and Billy Patrole. It is with a deep sense of pride that he looks back on some of the men with whom he fought, namely, Irish Bobby Brady, Young Zazzarino, Pete Nebo, Lou Massey, Buster Brown, Petey Mack, Jimmy Leto, Harry Dubelsky, Andy Sivila, Sid Lampe, Honey Melody, Paris Aprise, and Ernie Riater.
Before his career ended in 1940 he was to successfully fight and win by a draw, Bobby Brady. He had a win and draw with Young Zazzarino and went 10 rounds with Massey.
In the course of his career he successfully made the transition from Lightweight to Welterweight.
He is married to the former Louise Markey and has three stepchildren, Mary Lavitola, Peggy Gallo and Tony Markey. Frank and Louise are also the grandparents of Linda, Alan, Andrew and Kenneth.
Frank recently retired from the Hudson County Court House after 32 years of service. His hobby is to interest and train youngsters in the art of boxing.
This will be a first for both Frankie and Harry Carlton and the New Jersey Boxing Hall of Fame, as it will be the induction of two brothers.
Boxing Record – Frankie Carlton