Inducted on October 17, 1976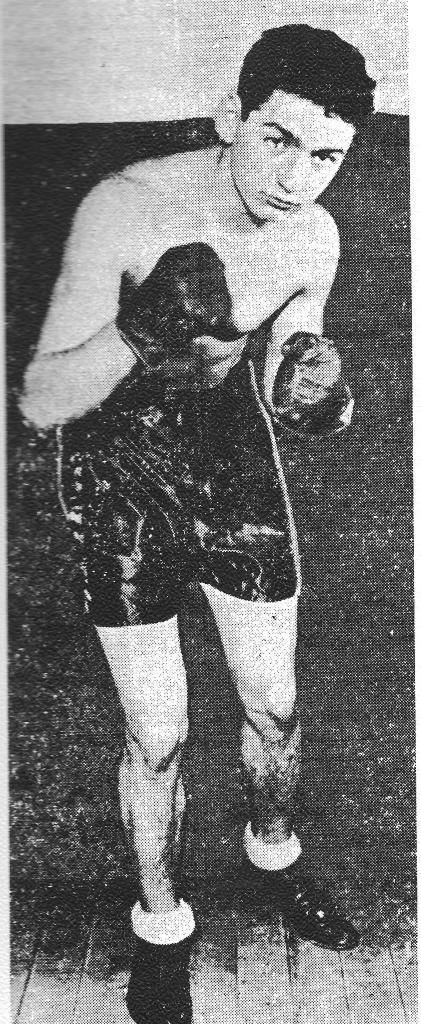 Frankie Bove, former Newark Seventh Ward battler, now living in Belleville made the headlines of sport pages across the nation back in the '30s, first as an amateur and later as a professional in the featherweight division.
As an amateur, Bove fought over 200 bouts, which took him throughout the country including New York State, Boston, Pittsburgh, Chicago and St. Louis. During his amateur career he wore the New Jersey state featherweight crown for four years, from 1934 to 1938. He defeated three national champions.
His victims included many Golden Glove and Metropolitan champions. He also participated in the Olympic trials in 1935 in St. Louis.
His pro career got under way in 1938. Bove engaged in 60 battles, won 52, lost 6, and had 2 draws.
Bove had two highlights of his pro career. The first was the 8-round semi-final grudge battle with Allie Stolz, the other highlight of the Bove career was the night Frankie gave Sixto Escobar of Puerto Rico, world's bantamweight champion, a real boxing lesson, winning seven of eight rounds.
In the process of establishing his enviable record, which saw Bove ranked No. 13 among the world's best featherweights, he defeated such top-flight performers as Bobby Ruffin, twice; Willie Skidmore, twice; Maxie Fisher, Pablo Dano of the Philippines, Hem Willoby, Louis "Peanuts" Baretta, who had gone undefeated in 57 consecutive fights before facing Bove; Carmine Fatta, Frankie Conn, Mike Belloise, who was the former featherweight champion of the world in a tough 10 round match; Johnny Gatto, Ted Christie, George Cooper, Harry Dudick and "Whistling Willie" Roach.
Frankie is President of the Veteran Boxers Social Club of New Jersey. This non-profit organization holds boxing exhibitions and other sports events to help the blind, sick and aged through their donations. This club has donated thousands of dollars to the underprivileged, the handicapped, and to help fight against such diseases as multiple sclerosis.
The Boves have a married daughter, Mrs. Janet Montasano, and one grandson, James, 2112 years old, who may be seen romping around the household at 60 Watsessing Avenue, in Belleville's Soho section.
Another terrific fighter in the Hove family was an older brother, Mickey Summers, who for many years was a headline battler in the gone, but not forgotten fight clubs that existed in Newark and surrounding areas.
Boxing Record – Frankie Bove