Inducted on October 17, 1976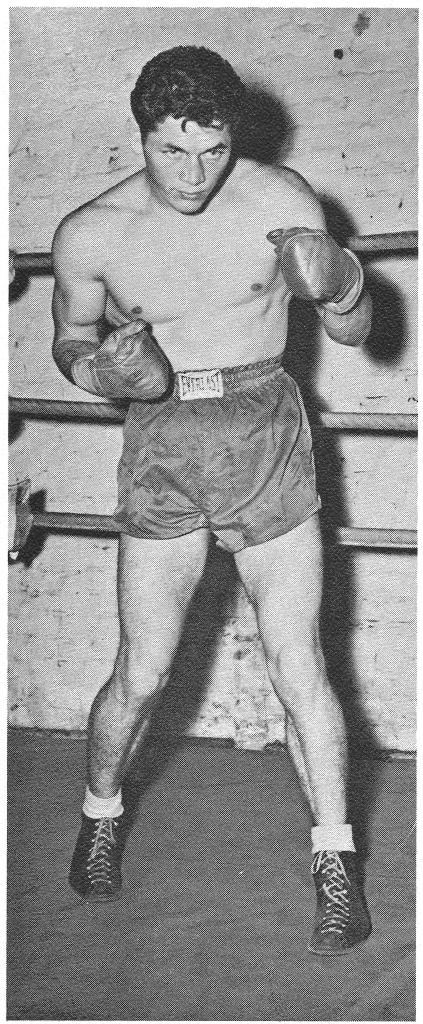 Wilfred Pruden was born in St. Catherines, Ontario, Canada, on July 4, 1926. Using the nickname "Fitzie", he turned pro in 1947, fighting out of Paterson, N. J.
Under the guidance of Bill Daly and "Tex" Pelte, Fitzie fought as a pro for almost ten years. He possessed one of the finest left hands seen in these parts in quite some time. That left hand and his courageous heart brought him to victory many times.
Fitzie became the Canadian welterweight champ and was a ranking fighter in the U. S. during the 1950's.
Fitzie fought the leading fighters of his day including Tony Janiro, Ike Williams. Kid Gavilan, Don Williams, Terry Young, Paddy Young, Beau Jack, Chick Davey and Arthur King.
He easily trounced Tony Janiro in a major upset. He scored over Don Williams, Carmine Fiore, lost a controversial decision to Chico Vejar and narrowly lost to Billy Graham.
Since his retirement from active competition. Fitzie has devoted much of his time to Veteran Boxers functions and is always seen at the fights, pro and amateur.
Fitzie is a member of Ring 9, Passaic and Bergen Counties and will receive a plaque this year in recognition of his entrance into the N. J. Boxing Hall of Fame.
Fitzie resides in Elmwood Park, N. 1. and is associated with the Operating Engineers of Newark, N.J.
He was never knocked off his feet during his pro career.
Boxing Record – Fitzie Pruden