Inducted on September 23, 1973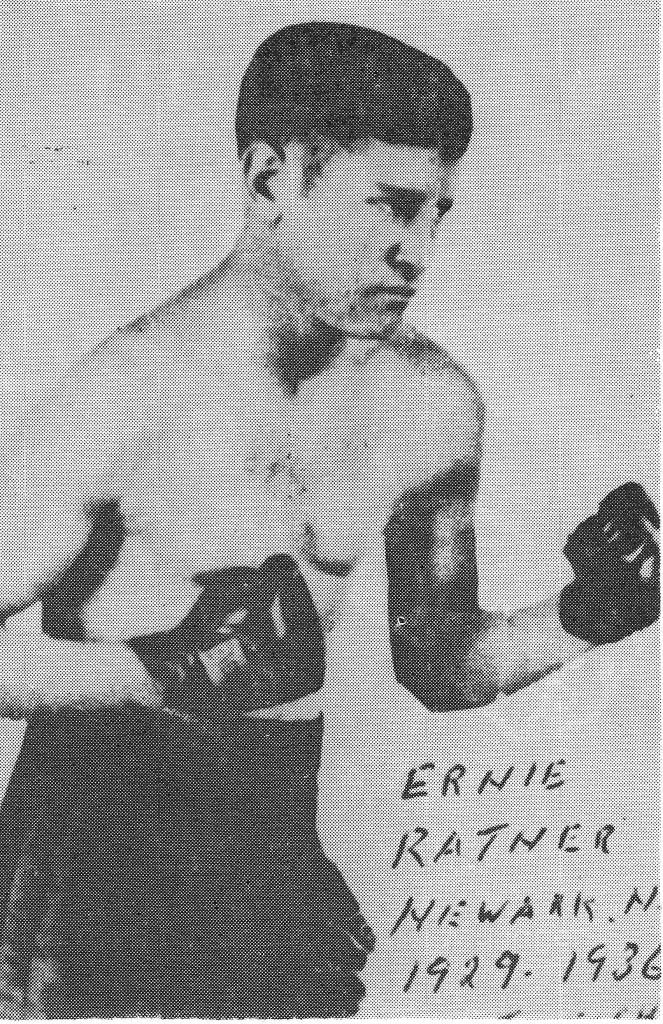 Anthony Nardiello, was born March 30, 1912 in Montclair, N. J. Assuming the name Ernie Ratner, he started fighting professionally in 1927. Boxing in the East and Mid-West, .Ernie with his aggressive style and hard punching, soon established himself as a contender for the featherweight title. Facing tough and experienced ring stars thru out his career Ernie defeated the best, and always gave a top performance in all his bouts. Jackie Wilson, Tom Crawley, Frankie and Harry Carleton, Bucky Keyes, Young Zazzarino, Jimmy Donoto, Wildcat O'Connor and Tony Falco were some of the outstanding foes in Ernie's long ring record. In one memorable bout, facing the Featherweight Champion of the World, Benny Bass, in an over ~he weight match, Ratner stood toe to toe, trading punches with the champion in a ten round slugfest, losing a close decision that met with disapproval by the fans. In a ring career spanning 12 years, Ernie had 275 fights.
Ernie retired in 1937 and began working for the Town of Belleville in the Dept. of Public Works. He was injured in a near – fatal automobile accident in 1959, leavinq the courageous Ernie with crutches and cane to aid in his walking. Undismayed with his handicap, a credit to the sport of Boxing, the popular and cheerful Ernie serves as President of the Veteran Boxers Social Club in Belleville. Married 40 years to his wonderful wife Antoinette, the Nardiello's are blessed with two sons, two daughters, and five grandchildren, and reside in Belleville, N. J.
Welcome into the New Jersey Boxing Hell of Fame 'Ernie Ratner, Congratulations and Good Luck.
Boxing Record – Ernie Ratner