Inducted on October 14, 1979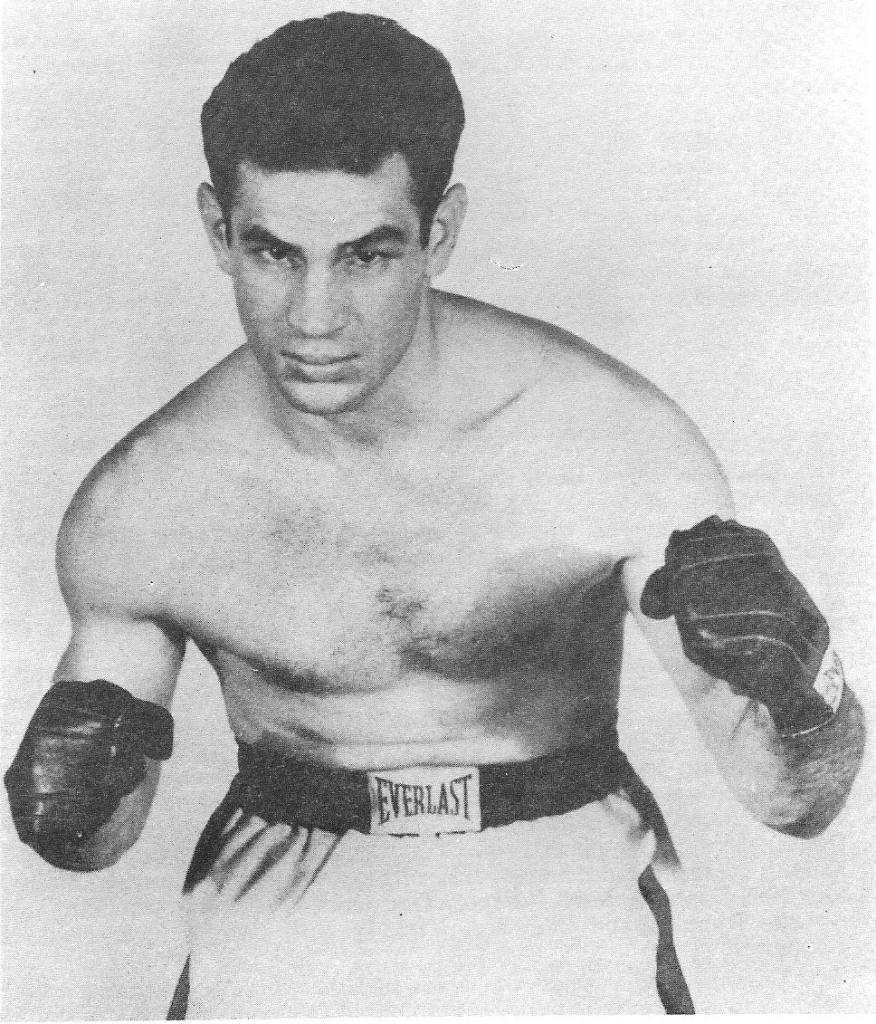 Ernie Durando was born in Bayonne, New Jersey on April 7, 1925.
He turned pro in 1946, losing only 1 of his first 17 bouts. His devastating right hand punch earned him the nickname of "The Rock," and he became one of boxing's most feared middleweights. His record includes knockouts over Joe LaScala, Jimmy Herring, Joey DeJohn, Danny Ruggiero, Mike DeCosmo, Vinnie Cidone, Rocky Castellani, Sal Belloise, and European champ Charlie Humez. Ernie also defeated Paddy Young, Norman Hayes, Mario Mareno and Tony Mosciarello. An outstanding record, making Durando well deserving of tonight's honor.
Ernie retired in 1957, and went to work for the New Jersey Turnpike Authority as the Safety Coordinator, a position he still holds. He is also a member of the N.J. State Athletic Commission, and is a licensed judge. Ernie is married, has two children and two grandchildren. They are wife Marge, son Ernie, daughter Anna Marie, and grandchildren Daniel John, and Gavin. He is a member of Ring #14, Jersey City. Ernie provided the fans with many exciting evenings of boxing thrills and upset victories. We are honored to have the name of Ernie "The Rock" Durando. on our roster, a credit to his family, his community and to the Boxing World.
Boxing Record: click